ARTEXPRESS Exhibition of Outstanding Work by HSC Students
Catholic Communications, Sydney Archdiocese,
31 Aug 2015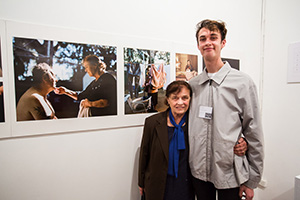 With just over a month to go before artworks are due to be submitted for this year's HSC, Year 12 artists should check out the latest exhibition at the Australian Catholic University's McGlade Gallery at Strathfield which showcases some of the best artworks created by last year's HSC visual arts students.
The fifth annual ARTEXPRESS exhibition at the McGlade runs from now until 19 September and features compositions by 21 students from metropolitan Sydney, four from regional NSW and one from a student at the International School in Singapore.
The artworks selected for this year's ARTEXPRESS exhibition were chosen by the Gallery's creator, Lachlan Warner and two ACU Art Education students from more than 400 works produced by Visual Arts students for the 2014 HSC.
"These exceptional artworks are a testament to the excellent Visual Arts teaching practice within NSW where teachers nurture, encourage and mentor the creative process within the classroom to produce extraordinary bodies of works," says Lachlan Warner.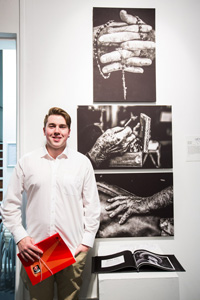 "What these young artists do is truly staggering, inventive, reflective and vital," he adds and encourages art lovers of all ages to make time to see the exhibition.
Not only does this year's ARTEXPRESS Exhibition showcase incredible skill across a wide range of media including drawing, painting, printmaking, ceramics, sculpture and photomedia, but also highlights student awareness of current world issues and how they interpret their role within society.
Among photomedia artworks featured in the Exhibition is one entitled The Elders by Benjamin Palmer of Waverley College.

With a passion for creating visual imagery, Benjamin says from the time he began high school in 2009, he fell in love with art as a subject.
"Every year my mum would take me to the ART EXPRESS Exhibition at the McGlade Gallery and I would always be in awe viewing the various works and hoped that my own HSC Body of Work would one day make it into the exhibition," he says and admits almost a year on from last year's HSC he is still "shocked, amazed and delighted" that his own artworks were selected for display.
Among the powerful exhibits at ARTEXPRESS is Poacher created in ceramics by Erin McDowell from Loreto, Normanhurst which features an elephant which says so much about what is happening to these magnificent endangered creatures as unscrupulous poachers across Africa hunt and kill them for the ivory.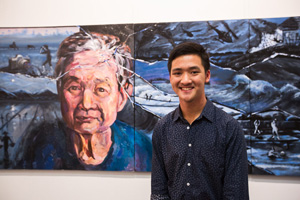 Another impressive work is Embers of Imagination by Haydon Falzon from St Pius X College, Chatswood. Also outstanding is the triptych painting by Jeremy Khoa Dang from St Patrick's College, Strathfield.
Another standout at the ARTEXPRESS Exhibition is the photomedia series entitled But for the Love of Mother by Andreas Damouras from Rosebank College, Five Dock.
Andreas not only attended the official opening of the Exhibition at the McGlade Gallery late last week but was accompanied by his very proud mother.
ARTEXPRESS will be on show at ACU's McGlade Gallery, Barker Street, Strathfield from now until 19 September. The Gallery is open to the public from 11.am until 4 pm each day.