Vinnies Stores Celebrate National Op Shop Week
Catholic Communications, Sydney Archdiocese,
26 Aug 2015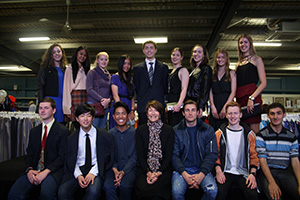 With spring just around the corner, St Vincent de Paul Society encourages all of us to do a spring clean and to donate any good quality clothes, blankets, music, furniture or toys we no longer wear or use to Vinnies' famous op shops.
Launching Vinnies' National Op Shop Week last Sunday, Margie Abbott wife of the Prime Minister, Tony Abbott urged people to apply a two year rule to their wardrobes.
"If you haven't worn an item in two years, clear it out and donate it to a charity Op Shop," she said.
With 620 stores across the country, Vinnies Op Shops are a much loved feature of virtually every city suburb as well as in towns throughout regional and rural Australia. Not only are the stores a beacon for canny shoppers and "fashionistas" looking for one-of-a-kind finds, but money raised from the sales of donated goods is used to help those in need in the suburb or town where each of the stores is located.
Rather than going into a central pool, money spent at your local Vinnies stores is put back into the local community to help the vulnerable, less fortunate and those struggling on the margins.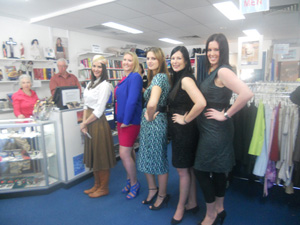 In addition each Vinnies store also puts aside a quantity of donated quality goods to help those doing it tough. These items may include clothing, homewares, toys, bedding, pots and pans, kitchen goods and furniture and are distributed to singles and families who have fallen on hard times and.
Quality goods at Vinnies Op Shop stores are also donated in times of natural disasters to help victims get back on their feet such as those who lost everything in 2013's Blue Mountains bushfires, or those affected in Dungog in May this year when flash flooding claimed three lives and swept away homes.
National Op Shop Week which will run until this Saturday, 29 August, is an opportunity to celebrate the generous donations from the public to Vinnies' stores as well as the selfless hours and time put in by volunteers to make each Op Shop a success.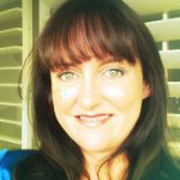 "The week is also a chance for us to educate the community about what donations we can or can't accept," says Julie McDonald, General Manager Fundraising and Communications with Vinnies NSW.
Although the majority of donations are high quality, a small proportion are unusable and rather than being sent to the tip or discarded in a proper manner, are dumped instead outside Vinnies stores.
Each year Vinnies spends more than $1.9 million just managing the disposal of unsuitable donations and recycling some of these where possible as rags to be packed and sold overseas for in a bid to recover some of these costs.
"For a small minority there seems to be an attitude that if people are doing it tough, they're going to be grateful for anything they receive, no matter how poor the condition. But people who are struggling need to be treated with the same respect and dignity as we would wish to be treated, which is why we stress that donated goods must be in good condition."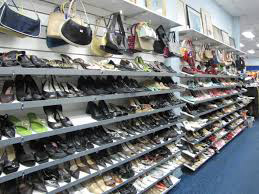 For the volunteers who give their time and energy to help make their local Vinnies store a success, Julie says that arriving for work to find a virtual rubbish tip strewn outside the store is dispiriting and demoralising. It also means they have to spend considerable time sorting through the stained and torn clothing and damaged furniture dumped near the Op Shop entrance.
The basic rule of thumb when donating to a charity is - would you wear or use the item yourself, and if the answer is no, then it is not suitable as a donation.
Most of the quality items donated to Vinnies are given because someone is either moving house and has bought new furniture, or has remodelled a kitchen and no longer needs some of these goods, or is having a clean out of their china cupboards. For others the child or children may have grown out of certain toys which are still in good nick. Books are always good donations as are CDs. With clothes donations should be quality, unstained with no rips or tears and given to Vinnies simply because they no longer fit, suit the owner or as Margie Abbott, says are items you haven't worn for two years or more.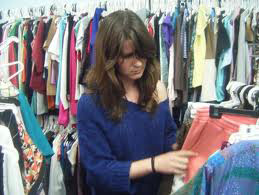 According to Vinnies, 50 percent of people who donated to Vinnies Op Shops last year donated directly to their local stores during normal trading hours. A further 43% donated at a Vinnies charity bin. While others called their local store to find out the best way to deliver larger donated items.
It is also a good idea to check with your local Vinnies Op Shop on whether or not electrical goods are accepted. Some accept these, others don't. But paramount is the fact that any electrical goods be in really good condition with no possibility of shorting and causing a fire or some other problem.
To find out more about National Op Shop Week 2015 and what and how to donate to your local store see: https://www.vinnies.org.au/page/News/National/National_Op_Shop_Week_2015/