Graduate Students Give Notre Dame University Five Stars for Ninth Year in Succession
Catholic Communications, Sydney Archdiocese,
26 Aug 2015
For the ninth consecutive year graduate students have given the University of Notre Dame Australia the maximum five star ranking for Teaching Quality, Generic Skills and Overall Graduate Satisfaction. For the second year in a row UNDA was also given five stars for graduates being successful in securing full-time employment within four months of graduation.
For the second year running, Notre Dame was also in the top 20 percent when it came to starting salaries for graduate students.
Australia's youngest university, UNDA continues to punch well above its weight and features strongly in university rankings for teaching and learning in the just published Good Universities Guide 2016.
When it came to getting a job, UNDA shared the top five star ranking by graduates with established universities such as UNSW, Charles Sturt University, the University of Queensland and the University of Wollongong.
As far as graduate starting salaries go, former UNDA students were up there with the Australian National University, Edith Cowan University, Curtin University and the University of WA.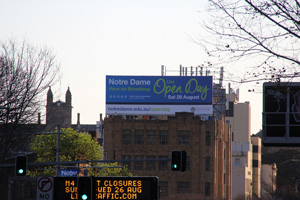 "At Notre Dame we are delighted with these results and delighted our graduates continue to value their experience at Notre Dame so highly," says UNDA Vice Chancellor Professor Celia Hammond. "Students are at the heart of Notre Dame and we recognise and value the uniqueness of each and every one, and seek to provide an environment where every student is encouraged and enabled to reach their potential."
With its strong reputation for quality teaching, small class sizes and individual attention, Notre Dame has become a first choice for many school leavers as well as from other universities to continue their studies for a post graduate degree or a doctorate at UNDA's campus here in Sydney.
This Saturday, 29 August, the Darlinghurst and Broadway Campuses will hold their annual Open Day Expo to give prospective students and their families a chance to explore the courses on offer, talk with professors and members of the different faculties as well as an opportunity to speak with undergraduates to find out what life is like for a student at Notre Dame.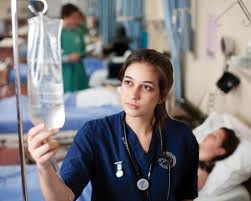 Notre Dame's Broadway campus is home to the Schools of Arts and Sciences, Business, Education, Law, Nursing and Midwifery, and Philosophy and Theology while the university's Schools of Medicine and Nursing are located at Darlinghurst Campus, a stone throw's from the St Vincent's Hospital.
In addition to being able to explore the different courses and degrees available at Notre Dame this Saturday, would-be students will also have a chance to participate in a series of hands-on activities. The Broadway campus will also offer prospective students and their families a chance to attend workshops on film editing as well as enjoy a presentation by the university's Theatre Studies program.
Over at Notre Dame's School of Medicine and School of Nursing in Darlinghurst, there will be demonstrations, a series of workshops and the chance to find out more about a possible career in medicine and the requirements needed to enrol.
"Applying for university can be an overwhelming experience for some students and their families. But here at Notre Dame we offer expert advice to help students find their way to the right course and career," says Anne-Maree McCarthy, Manager Admissions & Prospective Students Office at UNDA Sydney.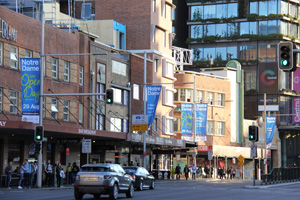 Anne-Maree says the chance to attend university events such as Notre Dame's annual Open Day Expo enables young people who may be sitting for their HSC this year to examine course options, speak with lecturers as well as current students and experience what it is like to be a "student for the day."
The Open Day Expo at Notre Dame's two Sydney campuses on Saturday 29 August will run from 9 am until 3 pm and together with workshops and guided tours, will feature live music and great food.
A free shuttle bus will operate between the Darlinghurst and Broadway campuses throughout the day.
For a full event program visit notredame.edu.au/openday. Prospective students are as welcome to join UNDA's online community via #MyNotreDame or on facebook.com/notredameaustralia.