Cathedral Offers Chance to Remember & Pray for Loved Ones Lost to Suicide
Catholic Communications, Sydney Archdiocese,
24 Aug 2015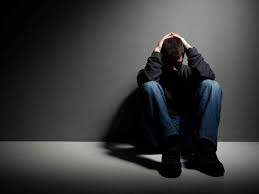 Auxiliary Bishop of Sydney, the Most Rev Terence Brady will preside over a non-denominational service at St Mary's Cathedral on Wednesday, 2 September to enable families and friends to not only remember and pray for loved ones they have lost to suicide but to look ahead with hope.
For those recently bereaved, along with the rawness of their grief, will be shock and disbelief. For others the passage of time may have helped assuage the initial pain of losing a beloved daughter or son, parent or friend to suicide. But in all likelihood the loss will continue to be keenly felt as families wonder if there was anything they might have been able to do to prevent the person they loved from taking their own life.
"The two most common causes of suicide or attempted suicide are depression and anxiety," says Professor Brett McDermott, Specialist in Child and Adolescent Psychiatry and Member of the Board of beyondblue.
But even if someone you love is suffering from depression or anxiety, it may not be immediately obvious. It can also be hard for professionals such as himself to realise someone is clinically depressed and anxious.
"The only way to find out is to ask them," he says. "Don't just assume someone is okay because they seem to be acting okay. They might not be showing any external signs, but unless you ask them directly if they are anxious or depressed, you're not going to know."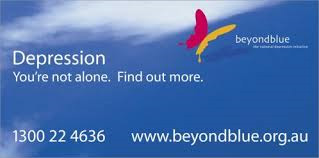 For almost all who take their own lives or attempt suicide, the intention is temporary and the message to get across to young and old, is that most of the triggers and stresses that lead to suicide can be treated or mitigated, he says.
While suicide or attempted suicide is extremely uncommon among children and pre-teens, suicide becomes more prevalent from age 15 onwards.
For adolescents with little experience suddenly having to wrestle with concurrent life stresses as well as having to deal with many adult issues, can help trigger depression. This can be exacerbated by television news where conflicts, death and destruction can have a distressing and negative impact.
However while young men and those in their 30s and 40s are more likely to choose to end their lives in a moment of deep depression, girls are likely to attempt suicide more often. According to statistics women are three times more likely to attempt suicide. But in most cases their attempts to end their lives are not successful, are able to receive treatment for their depression, and in most cases are eventually able to lead full and happy lives.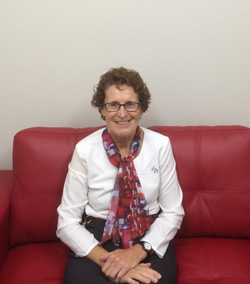 The reason for the discrepancy in gender is that women are generally more socially-connected than their male counterparts, confiding and finding support from their girlfriends and families. Dr McDermott says women are also more likely to recognise they are suffering from depression or anxiety and to seek help.
Most men, however, still regard talking about emotional issues as "weak" and "unmanly." They not only bottle up feelings of depression and worthlessness, but will choose lethal methods in a bid to take their own lives such as a gun, hanging or by jumping from a cliff or building.
"Women are more inclined to take pills," Dr McDermott says.
The gender disparity with suicide continues among the elderly where men are isolated, lonely and in many cases have lost their life partner, sink into depression and see suicide as the only way out of their misery.
"The major cause of suicide whatever their age is untreated serious depression," Dr McDermott says.
In Australia, approximately 2100 people commit suicide each year. This number is slowly decreasing with mental health support and organisations such as SANE, beyondblue and suicide hotlines making a real difference.
But for those left behind, the death of a loved one by suicide can be devastating and heart wrenching.
"Sadly as with mental illness there is still a stigma attached to suicide and because of this stigma, many people feel a sense of shame when they lose a loved one this way," says Patricia Thomas, Bereavement Consultant with Catholic Cemeteries and Crematoria, who with Bishop Brady and Southern Metropolitan Cemeteries Trust is one of the driving forces behind the non denominational Remembrance Service at St Mary's Cathedral on 2 September.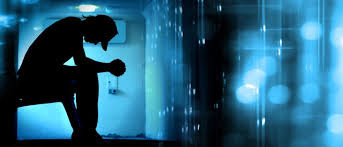 "Suicide invariably is the result of an unrecognised, undiagnosed mental illness, and we need show compassion and understanding for their suffering and to honour their memory," she says.
At the Remembrance Service attendees will have a chance to write the name of the loved one they lost to suicide and to add their name to a Juniper Tree as a symbol of Hope and acceptance.
The Service will also be a time for Bishop Brady to speak of the Church's current teachings on suicide.
In earlier times, a person who committed suicide was often denied funeral rites or even burial in a Catholic or even Anglican cemetery. But for more than half a century this has not been the case as psychiatrists, behaviourists, medical practitioners and the Church have come to understand that suicide is almost always the result of mental illness.
"The service at the Cathedral will also be a chance for families to support and gain strength from one another. It will be a chance to honour the memory of those they have lost and remember all the happy times they had together and not define them by the way they died," Patricia says.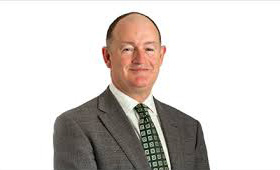 The Mention My Name Remembrance Service will be held at St Mary's Cathedral at 7 pm on 2 September. All are welcome at the non denominational service at wish Bishop Terry Brady will preside.
For resources to find out more about depression, particularly among young people see https://www.beyondblue.org.au/resources/family-and-friends/parents-and-guardians These resources include A parents guide to depression and anxiety in young people and the Family guide to youth suicide prevention.
For information on the Remembrance Service or about the monthly suicide "postvention" support groups held at CatholicCare, Lewisham or at Woronora Memorial Park see www.catholiccemeteries.com.au or www.woronramemorialpark.com.au