Excited Youngsters Get Ready for National Book Week
Catholic Communications, Sydney Archdiocese,
20 Aug 2015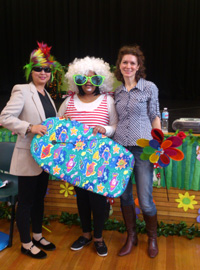 Children at Auburn's St John's Catholic Primary School have spent the past week creating masks and hats based on characters from their favourite books such as Pig the Pug, Noni the Pony or Scary Night in preparation for the launch of National Book Week tomorrow.
Now in its 70th year, National Book Week is celebrated at schools and libraries across the country and is designed to stimulate reading and a love of literature.
An initiative of the Children's Book Council of Australia to promote and celebrate Australian literature for children and young people, the theme for this year's Book Week is "books light up our world."
For youngsters at St John's Auburn the theme has special resonance. The school's 235 students come from a number of different cultures and ethnic backgrounds with English a second language for many of the youngsters.
Over the past several months, St John's students have been reading some of the 30-plus books for children that have been short listed for 2015's Book of the Year. For the little ones, these include Pig the Pug, Noni the Pony and Scary Night while children in Years 3 and 4 have been reading "Emu" a non-fiction book and "My Two Blankets" by Freya Blackwood and Irena Kobald.
"My Two Blankets tells the story of a young girl who has been forced to flee her homeland for a new country and is a great book for our young students," says Chief Teacher/Librarian at St John's Primary, Christina Malss explaining that the heroine of the book, Cartwheel, is deeply affected by the loss of all she has ever known. In a bid to deal with this she creates a "safe" place for herself under an old blanket made out of memories and thoughts of home. But as time passes she begins to weave a new blanket, one of friendship and a renewed sense of belonging, and discovers that while this blanket is different it eventually becomes as warm and as familiar as her old one.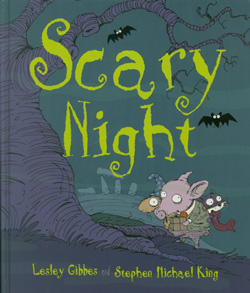 My Two Blankets is one of the books that the children's team at Auburn City Council's Public Library will act out in full costume in a special show and presentation at St John's Primary tomorrow.
For the youngsters this is not only much anticipated but one of the highlights of their year and they are not only re-reading their favourite books in preparation for the visit by the children's librarians, but have made masks and hats to wear at the event, as well as a series of masks for the pre-schoolers who have been invited to participate in the fun.
"During Book Week each year we visit schools throughout the region to perform our show," says Leonie Jordan, Auburn's Children's and Youth Services Librarian, adding that while the team always pulls their own costumes together for the show, this is the first year they have actually written what she describes as a "extensive detailed script."
"We use humour, drama and music to bring key titles from the short list of books up for the Book of the Year award to life as a way of promoting and encouraging reading and literacy, and especially to get children wanting to read books on their own," says Leonie.
The books to be "acted out" this year by Leonie and Auburn Library's children's team include Scary Night, Emu and My Two Blankets for younger children and for older students in Years 5 and 6, Bleakboy and Hunter Stand Out in the Rain.
"The show is always a big hit with students," says Christina Malss.
Last year the team from Auburn Library put on shows for more than 1600 primary school students and have so many bookings from schools in the Auburn area this year that National Book Week has had to be extended from one week to two.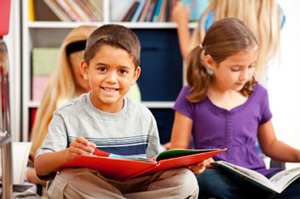 "We're performing to even more schools this year and it will take at least two weeks to fit in all our commitments," Leonie says.
But she's not complaining. "Putting our shows together each year is enormous fun and we love doing this and enjoy each show as much as our young audiences."
Tomorrow will not only herald the start of National Book Week but will also be the day that the Children's Book Council of Australia announces its award for the Australian children's Book of the Year for 2015.
To find out more about activities for National Book Week and the short listed books see http://cbca.org.au/awards.htm