Proposed Cuts to Penalty Rates Not Good for Business, Employment or the Nation
Catholic Communications, Sydney Archdiocese,
18 Aug 2015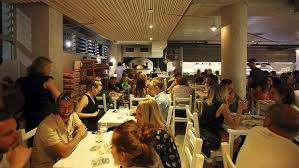 Executive Director of the Catholic Commission for Employment Relations (CCER), Anthony Farley rejects proposals to cut penalty rates for working on Sundays for cafe, restaurant, hospitality and retail workers. He warns any move to reduce Sunday penalty rates would have a disproportionate impact on the young, the disadvantaged and the nation's lowest paid workers and their families.
"To attack penalty rates is to attack society's most vulnerable," he says.
Mr Farley also rejects arguments by owners of restaurants, cafes and retailer outlets that a reduction in Sunday penalty rates would result in increased job opportunities particularly for young people.
"As a major employer representing more than 60,000 workers in the Catholic sector of NSW and the ACT, we do not agree with the argument that stripping workers of their take home pay is going to be good for business or for employment. We also know for a fact it would be harmful to Australian families," he says.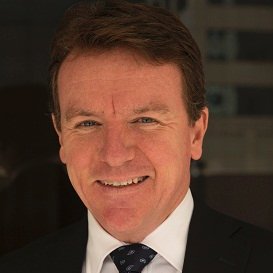 Research continues to show quality time is essential to keeping families strong, which is a key value of the Catholic Church Mr Farley says and cites a 2014 study by the University of NSW which found that weekend work is most disruptive to family time with resultant impacts to health, well being and social inclusion.
Proposals to reduce penalty rates for hospitality and retail workers are part of a draft report by the Productivity Commission released earlier this month. If adopted by the Government, penalty rates for working on a Sunday for the nation's cafe, restaurant, entertainment, hospitality and retail workers would be reduced to Saturday's penalty rate levels.
However, Sunday's higher penalty rates would not be retained for nurses, paramedics, fire fighters and those employed by Australia's emergency services.
The result would be a two-tier system and that unfairly target Australia's lowest paid workers, Mr Farley warns.
For the past several years restaurants and cafes across Australia have called for a new approach to penalty rates.
The NSW Business Chamber, the state's peak business organisation, claims customers expect near 24/7 service in a 21st Century economy, with small business owners held back by a 19th century approach to wages.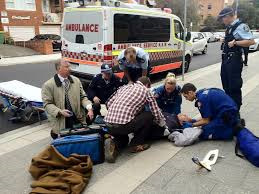 "We all know examples where our favourite cafes and restaurants are closed on Sundays. That is because the owner simply cannot afford to pay staff penalty rates. Many (of these businesses actually lose money if they open for customers," Stephen Cartwright CEO of the NSW Business Chamber says, along with the Chamber of Commerce has urged the Federal Government to give full consideration to the Productivity Commission's draft report.
"Australians don't want to live in a society where a small group of super-wealthy people are served by an ever-increasing group of have nots," Mr Farley says and points out that while evening or weekend work provides flexibility for some workers, for a disproportionate majority of employees working non-standard hours in precarious and low paid jobs, penalty rates are vital if they are to protect their living standard and make ends meet.
"Another negative to keep in mind is that these affected workers are also consumers. Any reduction in their income will have adverse consequences on their ability to purchase from businesses and in turn, increase the Australian economy," he says.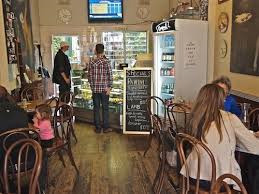 Mr Farley is also concerned that many low paid workers if stripped of Sunday penalty rates would have to work even longer hours in order to receive the same income.
"Let us not forget, either, that Sunday is the day of Christian worship where people gather together to deep their faith, their relationship with God and communities," he says. "No penalty rate can compensate for the loss of that experience, but it can be an important recognition of whatis truly valued, respected and honoured. Christianity is an active faith and for Catholics, our Eucharistic celebrations on Sundays are intrinsic to who we are, what we believe and our relationship with God."
The proposals by the Productivity Commission on Sunday penalty rates for hospitality, entertainment and retail workers are not good for anyone, he insists.