The Australian Marriage Debate
Catholic Communications, Sydney Archdiocese,
13 Aug 2015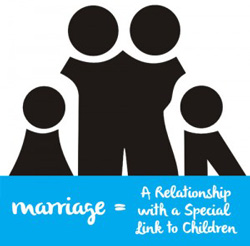 A marathon coalition party room meeting this week decided to maintain the traditional definition of marriage.
However following the six-hour meeting the Prime Minister said changing the definition of marriage from man and woman to between two people, or in other words same-sex couples, could be put to the Australian people at the next Federal election in the form of a plebiscite or referendum.
In other words public discussion and debate will continue in the media, public forums and on social media.
Different surveys have the "same-sex marriage debate ranking well outside of the top most important issues saying to was a low priority.
The most recent survey, the Sexton survey commissioned by Marriage Alliance, showed the most important issues without prompting were employment, the economy, the environment, education, health and cost of living.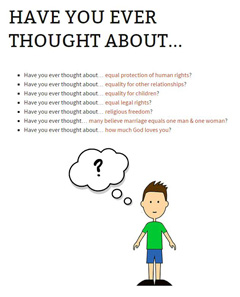 Same-sex marriage was equal 13th with agriculture, asylum seekers and taxation. People who also "strongly supported same-sex marriage" also rated it 13th and those opposed putting it at 11th.
To encourage informed discussion between now and the election a new website has been launched called Marriage Equals.
The website looks at all the key questions in the debate including why marriage matters, human rights, whether children are affected by being raised by same-sex couples, current legal rights and religious freedom.
The site also provides multi-media resources and information that can be downloaded.
The website is http://marriageequals.org.au/
The social media links are:
Facebook: https://www.facebook.com/AusMarriageEquals
Twitter: https://twitter.com/MarriageEquals
YouTube: https://www.youtube.com/channel/UCNs7Mr0n-_Uq-JXDYcSfzWA