Federal Government Asked to Breath Life into Chronic Calvary Health and Medibank Private Split
Catholic Communications, Sydney Archdiocese,
13 Aug 2015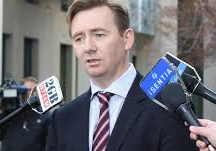 In just over two weeks, thousands of members of Medibank Private will no longer have full hospital coverage if they undergo treatment at one of Calvary Health Care's 11 private hospitals in the Riverina, Tasmania, the ACT and other states across Australia.
Negotiations over a new contract between Medibank Private and the 130-year-old Calvary Health Care which operates 15 public and private hospitals across six states and territories broke down at the beginning of July. It was hoped consensus between the two parties could be found in mediation with the Private Health Insurance Ombudsman. Mediation took place last Thursday, 6 August but failed to reach an agreement.
Instead of continuing in mediation talks, however, Medibank immediately withdrew from further talks and announced it would not renew its contract with Calvary Health Care and would terminate its current contract on 30 August this year.
The sticking point in the contract negotiations and mediation has been the private health insurance giant's decision to no longer cover 165 of what Medibank Private describes and lists as "highly preventable adverse events."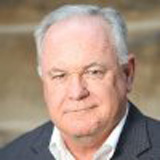 Australia's biggest health insurer with more than 4 million members is also refusing to cover readmissions to hospital within 28 days of surgery.
By shifting payment from the insurer on to the hospital for these so-called "preventable events" and "readmissions," Medibank Private which was sold by the Federal Government in a $5.6 billion float in November last year, hopes to save as much as $40 million per year.
"Medibank Private intends to reduce its payments for members' costs while they are in hospital, leaving members to pay the difference which could be between 15% and 25% of their costs while in hospital," Mark Doran, National CEO of Calvary Health Care told Catholic Communications this morning.
Of deep concern to Calvary Health together with the Australian Medical Association, Catholic Health Australia, the Australian Private Hospitals Association, the Australian Consumers Health Forum and different groups of Australia's medical specialists' organisations, is that the majority of Medibank Private's so-called "adverse preventable events" are common complications.
This is particularly true in the care of the elderly with multiple chronic conditions and for those in the final year of life.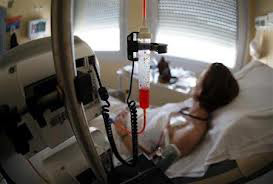 "The average person has at least three admissions to hospital in their final year of life," Mark Doran points out but under the rules Medibank Private proposes, they may be up for thousands in out of pocket expenses.
Professor Brian Owler, President of the Australian Medical Association calls the Medibank Private's demands and its list of 165 "adverse preventable events" as not only offensive but showing a complete misunderstanding of the motivations of health professionals.
Particularly disturbing for Professor Owler was the fact that among the items Medibank Private listed as a "preventable adverse event "in its negotiations with Calvary was: "maternal death associated with childbirth."
"Medibank Private's actions ignore the fact that quality standards for hospitals are set and assessed independently by accreditation agencies such as the Australian Council on Healthcare standards. The key word here is independently," he says. "The accreditation system is governed by the Australian Commission on Safety and Quality in Healthcare and is under constant review and improvement. Medibank Private is dismissing this long accepted process and is now demanding hospitals adhere to safety and quality measures that have been arbitrarily selected by Medibank Private."
Calvary CEO Mark Doran takes a similar view, insisting that doctors, their patients and hospital clinical staff, not insurers, are best placed to make decisions on the best health care for their patients. He also points out that Calvary hospitals and services are not-for-profit charities and reinvest all earnings in essential infrastructure, facilities and most important of all, in hospital medical teams and staff.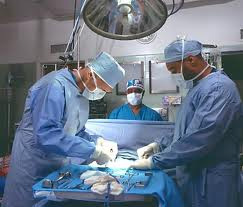 "Throughout our negotiations Medibank has been dictating not collaborating," Mark Doran says adding that not only are "the quality and safety measures glaring examples of Medibank's dictatorial attitude, but so too are the price, terms and conditions it put forward as part of the contract negotiations."
In terms of Australia's private hospital operators, Calvary is relatively small and Mr Doran speculates that Calvary is being used as a test case by Medibank Private ahead of negotiations by the private health insurer with larger operators, Ramsay Health and Healthscope next year when their contracts come up for renewal.
Medibank Private's arbitrary "adverse preventable events" items and non readmission with in 28 days has caused widespread consternation among medical professionals, private hospital operators and medical specialists.
Adding to the concern is the fact that two other for-profit private health insurers, NIB and BUPA have signalled they may follow Medibank Private and adopt similar policies.
The AMA, the Australian Private Hospitals Association, Catholic Health Australia, Consumers Health Forum of Australia, many medical specialists' groups along with Calvary have already indicated they intend to fight any such moves.
However, until the current contract wich expires on 30 August, Mark Doran says Calvary will continue attempts to reopen mediation talks with Medibank Private in order to make a deal so that future patients who are also members of the private health insurance company will not lose coverage and find themselves up for high out-of-pocket expenses for the time in hospital.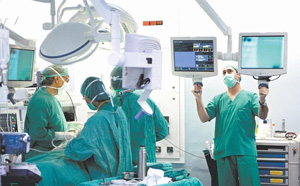 Mark Doran admits however that if mediation fails and other private hospital providers are forced into accepting Medibank Private's proposed changes, intervention by the Federal Government or regulators such as the Australian Commission on Safety and Quality in Health Care.
He believes that intervention by these bodies may be the only way to stop a shift to the American system where bureaucrats in profit-driven health insurance companies make decisions on a patient's needs, rather than a doctor.
But from the Prime Minister's reaction on Friday last week more may need to be done to make the Government and Health Minister Sussan Ley more aware of the deep concerns held by the medical profession, private hospital providers and groups such as Catholic Health Australia.
Last Friday, when it was announced that mediation between Calvary and the Private Health Insurer had failed, PM Tony Abbott was asked for comment by AAP, and dismissed the failed talks as simply "a local Tasmanian issue."
AMA President, Professor Brian Owler was disappointed by the PM's comments which he said "clearly showed a lack of understanding of the significant nature of this issue."
Mark Doran admits however that the only way to stop what seems like a shift to the American system where bureaucrats in profit-driven health insurance companies make decisions on a patient's needs, rather than a doctor, may be intervention by the Government.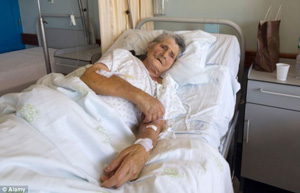 Meanwhile switchboards at Calvary in the ACT, the Riverina, Tasmania and other states have been overwhelmed by people worried their coverage may end and that they will be up for costs they cannot afford.
"Patients already booked before the contract termination date will not be impacted, provided they are admitted for treatment within two months from the termination date, or within six months of that date for cases such as treatment for chronic conditions such as chemotherapy or dialysis, or within nine months for obstetrics," Mark Doran says.
But for admissions and bookings received after 30 August, Calvary will have no other alternative than to charge patients a "hospital gap" to make up any shortfall in the reduced benefit it will receive from Medibank, which will be in addition to the gaps already imposed by the fund.