Notre Dame Celebrates Catholic Education & Commitment to Truth & the Common Good
Catholic Communications, Sydney Archdiocese,
12 Aug 2015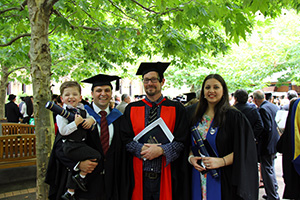 Twenty leading Catholic theologians, philosophers and experts on Catholic social teaching have contributed to an important new book to be launched at the University of Notre Dame Sydney on Tuesday next week. This will be part of the University's celebrations to mark the 25th anniversary of Pope John Paul II Ex Corde Ecclesiae Apostolic Constitution which spelt out his vision for what a Catholic University should be.
"An Introduction to Philosophy and Theology Within Catholic Liberal Education" is a special project of UNDA's Associate Professor of Philosophy, and Acting Dean of the School of Arts and Sciences, Dr Angus Brook.
As editor as well as author of a number of chapters, Dr Brook was also instrumental in persuading some of Australia's leading academics to contribute chapters for what he says is a "long overdue and much needed" guide to help students, as well as anyone wishing to learn more about Catholic tradition and thinking.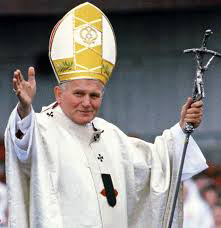 "Introducing students to philosophy, theology and ethics is part of Notre Dame's compulsory core curriculum for all students, but until now there hasn't been a good textbook and reference," Dr Brook says. He believes the book will not only help students undertaking the core curriculum, but will be both useful and helpful to anyone who wants to know about the Catholic approach to these subjects while simultaneously deepening their faith and understanding of the Church and its teachings.
"The book has also been created not only to help students and people of faith engage with ethics, philosophy and theology but to actually consider them in context of the real world. In a sense philosophy and theology traditions are mostly presented as theory and detached from everyday reality. So what we have tried to show is the relevance and importance of these traditions not only as theories but in the experiences we encounter in our day-to-day lives," he says.
Dr Brook believes that perhaps the biggest difference between secular universities and Catholic colleges and universities is that Catholic institutions make a conscientious effort to form students in mind and heart, character and spirit.
"We look at the whole person rather than simply a student's academic achievements," he says.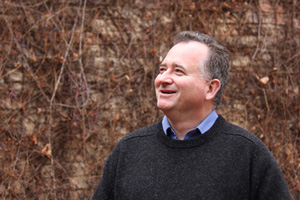 For Dr Brook one of the most unique things about Catholic education, teaching traditions and the Church itself is the fundamental commitment to truth and the common good, and the integration of faith and reason.
"In today's world both faith and reason are needed, whether one thinks so or not, and the question we should all ask is: 'is your faith reasonable and is your reason faithful," he says.
Although Dr Brook had had the idea for a book to introduce people of faith as well as students to Catholic philosophy and theology for some years, it wasn't until he took a six months sabbatical last year that the idea took shape and became a reality.
"The book was very much a collegial process with some of the contributors such as Dr Paul Morrissey writing several chapters dealing with theology and the arts and sciences. Our colleagues at the Catholic Institute of Sydney have also contributed two powerful chapters on Revelations which involve both the Scriptures and Catholic tradition," he says.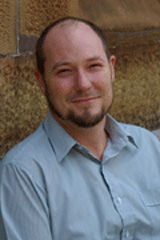 Other contributors to the book include Associate Professor of Catholic Social Teaching, Dr Steven Lovell-Jones, well known and respected throughout the Archdiocese of Sydney and where he served as Promoter of Justice and Peace and was instrumental in the creation of the Sydney Alliance, a non political broad group of city organisations, local communities and diverse religions and cultures for the common good, as well as other important initiatives.
On Tuesday evening, 18 August in UNDA's St Benedict's Hall, Broadway, Dr Brook's "An Introduction to Philosophy and Theology within Catholic Liberal Education" will be launched by Professor John Ozolins, from the School of Philosophy at the Australian Catholic University, and will be followed by a stimulating panel discussion on "The Mission of the Catholic University Today."
Those taking part as panellists include Professor Hayden Ramsay, Senior Deputy Vice Chancellor of the University of Notre Dame, Dr Paul Morrissey, President of Campion College, Australia's first Liberal Arts college, Sister Moira Debono from UNDA's School of Philosophy & Theology, ACU's Professor John Ozolins and Dr Brook.
As part of Notre Dame's celebrations to mark the quarter of a century since St John Paul II issued the groundbreaking Ex Corde Ecclesiae Apostolic Constitution detailing his vision for Catholic universities and colleges worldwide, the panellists will look ahead to the next 25 years.
"An Introduction to Philosophy and Theology Within Catholic Liberal Education" is published by McGraw-Hill.