Australia's Bishops Call for Justice for Refugees & Asylum Seekers
Catholic Communications, Sydney Archdiocese,
9 Jul 2015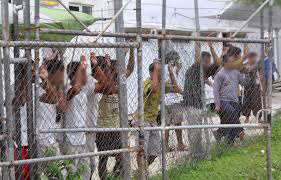 The Australian Catholic Bishops will mark Social Justice Sunday in September this year with a call to all Australians to think again about our national response to asylum seekers, especially those who arrive by sea.
"In this year's Social Justice Statement is inspired by the example of Pope Francis on his 2013 visit to the Mediterranean island of Lampedusa, where he met the survivors of a refugee tragedy and mourned and prayed for those who died," says Archbishop Denis Hart, President of the Australian Catholic Bishops Conference.
Archbishop Hart says that Pope Francis' example inspired Australia's Bishops to ask how they could show leadership both here and overseas by forging a humane response to the challenge of refugees,
Released annually on Social Justice Sunday, which falls on 27 September this year, the Bishops Social Justice Statement provides an invaluable insight into Catholic social teaching with a strong focus on the common good.
Over the past 26 years Australia's Bishops have explored important issues such as poverty, economic justice, inclusion, environmental integrity, revealing an ongoing and abiding concern for society's most vulnerable, disadvantaged and those struggling on the margins.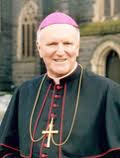 Last year's Social Justice Statement entitled "A Crown for Australia: Striving for the Best in this Sporting Nation," which celebrated the gifts sport can bring to us both as individuals and as a society, but which also challenged us to look at sport's darker side including violence both on and off the field, the abuse of alcohol and drugs by fans as well as some players, racist slurs and at times along with the ugly bigotry from the stands as well as from some players, the frequent abuse and exploitation of women.
Now the Bishops have turned their attention to asylum seekers and refugees and in particular to those who embark on a risky voyage across the ocean in a bid to find safety and a new life.
The Statement's title: "For Those Who've Come Across the Seas: Justice for Refugees and Asylum Seekers" is taken from the words in Australia's National Anthem and is intended to remind Australians of how our nation has aspired to be a place of welcome and inclusion.
In their Statement, the Bishops show deep concern that both sides of Australian politics "have felt the need to introduce such cruel and self defeating policies as offshore processing and indefinite detention."
Reminding us of the nearly 60 million people around the world who are displaced from their homes, with war and violence devastating countries in the Middle East, Africa and Asia, the Bishops asks us as Australians to re-examine our responses to refugees and asylum seekers, and to show understanding and compassion.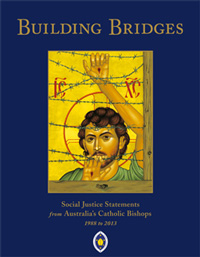 Contrary to claims by some politicians, seeking asylum and safety from persecution and torture is not illegal. Asylum seekers are not "illegals". People arriving by boat without a visa are considered not legally authorised and are entitled to seek asylum but it is not a criminal offence nor as is frequently asserted by politicians, is there a "queue." In nations such as Afghanistan or Iraq there is no Australian consulate to whom applications for visa can be made. For ethnic or religious minorities at risk of persecuted and killed, such as the Hazara of Aghanistan or the beleaguered Rohingya minority of Myanmar, flight by boat is often the only option.
Under the 1951 UN Convention for Refugees to which Australia is a signatory, and also helped write, not only are states who are signatory to the Convention legally bound to offer those seeking asylum protection until their claims can be investigated, along with the possibility of resettlement.
The Convention contains a Non-refoulement clause in which signatory states, which include Australia, agree not to return asylum seekers at risk and in danger of persecution or torture in their homeland.
"The Bishops Social Justice Statement addresses the divisive national debate over asylum seekers and reminds all Australians of the need to welcome and comfort those who have fled here from terror and danger, and to live out the example of Jesus who never turned his back on those who were lost or suffering," Archbishop Hart says.
Orders for this year's Social Justice Statement are already being taken together with resources which will be available to download free of charge before Social Justice Sunday on 27 September.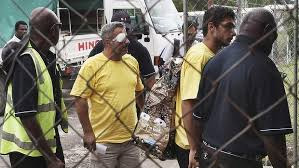 In addition to this year's Social Justice Statement by Australia's Catholic Bishops, a collection of the Bishops' Catholic social teachings from 1988-2013 are also available in book form and provide an important resource for schools, universities, parishes, diocesan groups and individuals interested in learning more about Catholic social doctrine.
Under the title "Building Bridges: Collected Social Justice Statements 1988-2013" the volume covers a range of major issues that have confronted our region as well as the rest of the world over a period of 25 years.
To purchase Building Bridges, the collected statements of Australia's Catholic Bishops in book form or to put in an advance order for this year's Social Justice Statement urging Justice for Refugees and Asylum Seekers see www.socialjustice.catholic.org.au or call 02 8306 3499