Acclaimed Philharmonia Choirs Choose French Repertoire for St Mary's Cathedral Concerts
Catholic Communications, Sydney Archdiocese,
3 Jul 2015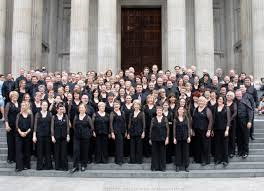 More than 120 members of the Sydney Philharmonia Choirs' Symphony Chorus will perform a French repertoire of 18th and 19th century composers including Gabriel' Faure's much-loved Requiem in D minor when they give two concert performances at St Mary's Cathedral on 10 and 11 July.
With Bastille Day just a few days away on 14 July, the Choirs' dynamic Musical Director, Brett Weymark has created a program of some of France's most admired composers and has also included the much-anticipated world premiere of "Nos Etoiles," a new composition from renowned Australian harpsichordist organist and composer, Dr Calvin Bowman.
Founded back in the 1920s, the Sydney Philharmonia Choirs are highly regarded throughout the world and frequently perform at the Sydney Opera House. The Choirs have performed in the Crypt at St Mary's Cathedral, however the two upcoming concerts by the Symphony Chorus marks the first time the Choirs have given a concert inside St Mary's Cathedral itself.
Music Director Brett Weymark will conduct the 120-plus choral singers. Outstanding musician and composer, Dr Bowman will be the concert's organist and will play the Cathedral's 3600-pipe Letourneau Organ.
In addition the two concerts will feature celebrated soprano, Anna Fraser and New Zealand-born LA-based bass-baritone, Hadleigh Adams who won rave reviews this month in the title role of Pinchgut Opera's production of Vivaldi's Bajazet.
Works included in the program include Pierre Villette's "O Saultaris Hostia," Louis Vierne's "Prelude" from Organ Symphony No.1, Maurice Durufle's Quatre Motets sur des themes gregoriens, and Jean-Yves Daniel Lesur's Messe de Jubile.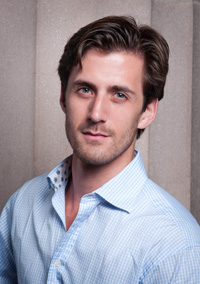 But there is no doubt that selections from Faure's Requiem will be the highlight of each evening. Composed between 1887 and 1890, the choral-orchestral setting of parts of the Roman Catholic Mass for the Dead, is Faure's best known and undoubtedly best loved work. Initially composed in the late 1880s, he revised the work in the 1890s and finished the final version in 1900.
Faure's Requiem is just 35 minutes long and is written for orchestra, organ, mixed chorus together with a soloist soprano and baritone. To hear this work performed amid the splendour of Sydney's iconic and historic Cathedral with its outstanding acoustics promises to be an unforgettable evening.
Each of the two concerts will begin with the audience gathered inside the Cathedral and the opening performance will take the course of ceremonial procession through the Cathedral with the Choir to the majestic swelling sounds of the Letourneau organ played by a master, setting the tone for the evening.
The Sydney Philharmonia Choirs' Concerts will start at 7.50 pm on Friday July 10 and again on Saturday July 11. Tickets start at $40.00 and bookings can be made on line at www.sydneyphilharmonia.com.au or by calling 02 9251 3115.