Stewardship of Land Intrinsic to Australia's First People
Catholic Communications, Sydney Archdiocese,
31 Jul 2015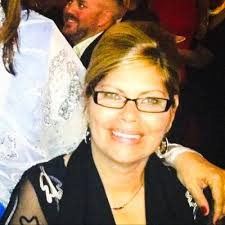 Although there is no word for stewardship in the languages of Australia's first people, care of the land and all creation is intrinsic to Aboriginal culture, Chair of the National Aboriginal and Torres Strait Islander Catholic Council, Thelma Parker writes in "The Francis Effect II: Praised be You - On Care for Our Common Home."
In response to Pope Francis' ground-breaking encyclical, Laudato Si,' Catholic Earthcare Australia, Catholic Religious Australia and Catholic Mission joined forces to ask 12 prominent Catholic leaders to offer their perspectives "On Care for our Common Home."
In a similar format to 2013's "The Francis Effect: Living the Joy of the Gospel," the first book in the Francis Effect series, which discussed the Pope's apostolic exhortation, Evangelii Gaudium (Joy of the Gospel), "The Francis Effect II" provides a diverse range of insights into the Holy Father's most recent encyclical.
"As Pope Francis writes in Laudato Si' 'all of us can cooperate as instruments of God for the care of creation, each according to his or her own culture, experience, involvement and talents. Aboriginal people over thousands of years have been such instruments. The 'Dreaming' is testament to the concept as it makes tangible the links between the creator spirit and the people," Thelma Parker writes, explaining that the belief systems and culture of Australia's First Peoples continue to be formed by this responsibility to the land and all creation.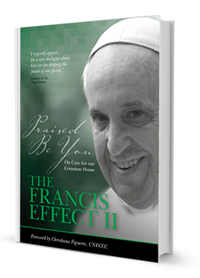 "An example of this is the totem system employed by many Aboriginal language groups. Depending on the place and time of birth, a totem of an animal is assigned to a child. It is then their responsibility to be a protector or steward for this animal for the rest of their life," she writes and uses the simple act of taking only what you need which has been a way of living for Australia's First Peoples for thousands of years as a supreme example of being "a steward of the precious gift of life."
"Aboriginal culture is based around the notion that we are part of the land - a land made by a greater being who has placed the responsibility for its care in our hands," she says.
With a powerful foreword written by Yeb Sano, the Philippines former Climate Change Commissioner and People's Pilgrimage Spiritual Ambassador, "The Francis Effect II" has an impressive list of contributors.
Among those who explore Laudato Si' giving a range of different and perceptive insights into the Holy Father's encyclical are ecological theologian, Rev Denis Edwards, Professorial Fellow in Theology at Australian Catholic University (ACU); Franciscan friar, Deacon Joe McKay ofm; Jacqui Remond, Director of Catholic Earthcare; Dr Patricia Hindmarsh former Director of Tasmania's Catholic Education Office and last year's winner of Tasmania's Eminent Educator of the Year Award; Kiribati-born Sister Kateia Kaikai and NATSICC's Thelma Parker.
Released as a "read only" online today, 31 July, "The Francis Effect II" will be available for download and in hard copy format from Monday, 3 August.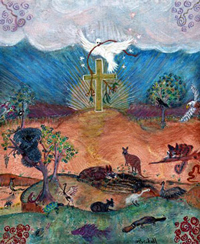 Catholic Mission Deputy Director Peter Gates says the joint initiative between Australia's three Catholic organisations was driven by a desire to enable Catholics at all levels to respond in an authentic and dynamic way to the Holy Father's "urgent appeal ...for a new dialogue about how we are shaping the future of our planet."
"The Colloquiums held nationwide in 2014 for 'The Francis Effect: Living the Joy of the Gospel' were a great success in updating and inspiring Church leaders on the latest teachings of Pope Francis and I am sure 'The Francis Effect II: Praised be You - on Care for Our Common Home' colloquiums will be just as powerful," he predicts.
To read the book online today or to make an advance orders for the book in hard copy, or to download 'Francis Effect II' from Monday, 3 August see www.shop.cm.org.au or phone toll free on 1800 257 296