Truth in Love and What it Means it Today's World
Catholic Communications, Sydney Archdiocese,
28 Jul 2015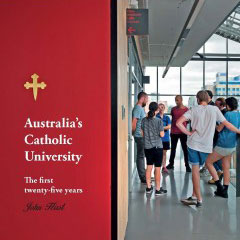 A symposium of forward thinking theologians, philosophers, social theorists, ethicists and experts in the visual arts and art history will explore the concept, meaning, application and challenges of Truth In Love in today's world.
To be held on Thursday, 30 July at the Australian Catholic University's Strathfield Campus, the Symposium is part of the University's celebrations to mark the 25 years since Australia's first public Catholic university was founded.
Truth in Love became the ACU motto two years ago when the University introduced its new university shield.
Organised by ACU's Faculty of Theology and the Faculty of Education and the Arts, the Symposium will seek to uncover what "Truth in Love" means at a Catholic University in the context of contemporary society.
Subtitled Conceptions of Compassion in Contemporary Culture, the first address at the Symposium will be given by Dr Victoria Carruthers, Senior Lecturer in Modern and Contemporary Art History who will speak on "Modern Love: Imagining Desire and Empathy Through Visual Art."
Next up will be a talk by Associate Professor Edward Wray-Bliss, an expert in ethics and management and the social sciences, who will discuss "Misplaced, Managed and Mangled: Love and the NeoLiberal Organisation."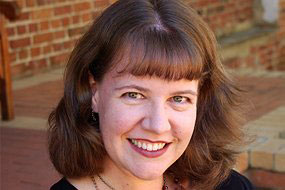 In his keynote address entitled "Articulating Truth in Love,"Professor Craven will explore the emergency, significance and ramifications of ACU's motto.
After a panel discussion chaired by the Vice Chancellor, and a short recess for lunch, Professor Clare Johnson, Senior Lecturer in Liturgical Studies and Sacramental Theology will give a talk on "Public Symbols, Propaganda and the Promotion of Corporate Identity."
Lachlan Warner, the co-ordinator of ACU's well-known and highly-regarded McGlade Gallery will follow this with an address on "Doing Love, Truth and Aesthetics."
Dr John Quilter from ACU's School of Philosophy will give the final address of the day entitled: "Love as Knowledge: the Case of Ghismonda of Salerno, which will be followed by a lively panel discussion chaired by Professor of Theology, Dr Neil Omerod.
Over the past several months, ACU has presented a wide variety of events to mark the 25 years since four of Australia's highly regarded Catholic tertiary institutions amalgamated to form ACU.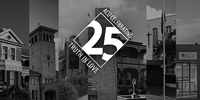 These tertiary institutions were the Catholic College of Education, Sydney; the Institute of Catholic Education, Victoria, McAuley College and Sigadou College of Education, ACT.
Today the University has a student body of more than 25,000 and campuses in Canberra, Brisbane, Ballarat, Melbourne, North Sydney, Strathfield and Adelaide, and in September this year will open an overseas Study Centre in Rome in partnership with the Catholic University of America. The Centre will enable students, post graduates and academics to further their studies in Rome and marks the beginning of collaborations with other Catholic universities worldwide.
In addition to events to commemorate ACU's milestone anniversary, ACU has published "Australian Catholic University: The First 25 Years" by eminent historian, Dr John Hirst.
With meticulous research Dr Hirst charts the first quarter of a century of the university, explaining how ACU became Australia's first and only public Catholic university, and highlights ACU's remarkable growth and its commitment to students and staff to the common good.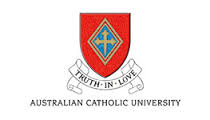 He also profiles many of the individuals who have been part of the university since its founding back in 1991.
Copies of the book which sells for $35.00 can be purchased from the Co-op Bookshop or online at www.coop.com.au.
For details on the Truth in Love Symposium http://www.acu.edu.au/about_acu/faculties,_institutes_and_centres/theology_and_philosophy/events/truth_in_love_symposium