Ninth Honorary Doctorate for Acclaimed Australian Poet Les Murray
Catholic Communications, Sydney Archdiocese,
28 Jul 2015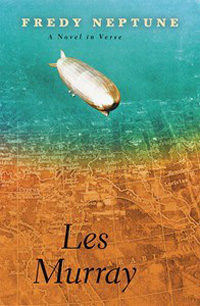 The Doctor of Letters, Honoris Causa awarded by the University of Notre Dame to Australia's pre-eminent poet, Les Murray at the University's Broadway campus Tuesday night is the ninth honorary doctorate the 77-year-old has received.
"To receive an award like this is a great compliment," the down- to-earth bush-born poet says, but adds that while he appreciates each of the doctorates he has received, there's "no need to make a big media event out of it."
Not only was the University of Notre Dame's Doctor of Letters presented to Les Murray by the UNDA Vice Chancellor, Professor Celia Hammond, the ninth honorary doctorate bestowed on him during his 40-year-long literary career, but is the second awarded this year, and the first he has been able to accept in person.
"I was sick and couldn't go to the graduation ceremony at ACU where I was to give the keynote address and be made a Doctor of the University. I had a bad patch with various illnesses in the second quarter of this year. So ACU had to postpone the actual ceremony which I think is going to take place later this year," he says.
The period of ill-health now over, he insists he is doing "fine."
Although unable to attend the ACU ceremony in May this year, he says he has been looking forward to the ceremony at Notre Dame where he also gave the keynote address.
"I did what I usually do in reply to the screed they read out about what a good fellow I am. This is say a few words and then read a few poems," says the man rated by the National Trust as one of Australia's 100 Living Treasures.
Regarded as one of the world's greatest contemporary English language poets, despite his remarkable achievements and rich contribution to the Australian literary canon, Les Murray is uneasy with pomp and unnecessary fuss.
In conversation, he banters, scoffs, belly-laughs, and is full of easy good humour and wit.
But when the talk turns to his faith and conversion to Catholicism as a teenager, he speaks from the heart.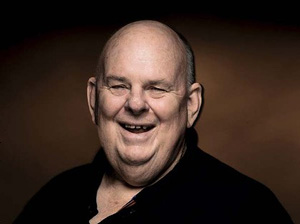 "I grew up in a very strict religious household. The Murrays came from Scotland and were old-style Free Kirk Presbyterians. The religion seemed to be all about what you were not allowed to do. It was full of don't," he recalls.
But for Les whose mother died in childbirth when he was 12 years old, it was the lack of forgiveness shown by either his father or his grandfather in their long and bitter feud that led him to Catholicism.
The dairy farm in Bunyah NSW where Les grew up was owned by his grandfather, who refused to give the farm to his son as he had promised in return for the unpaid wages for the seven years of timber-getting work by Les' father. Nor would Les' grandfather allow Les' father to buy the farm.
So throughout most of Les' life his grandfather and father were at war with one another.
"If it was resentment between them over some quarrel, they would have shaken it off. But the terrible feud between father and son was only resolved by the coming of death," Les explains.
"That's when I discovered the Catholic faith and for the first time in my life I had a real sense of forgiveness," he says. "No one I knew was much good at forgiving. Suddenly here was a world in which you could forgive. It was a wonderful relief."
The Catholic faith also offered moral values in a different way from what Les describes as "the Calvinist shame-culture" he had grown up in, and recalls how through Catholicism he began to understand that by doing something wrong didn't automatically mean he'd go to hell.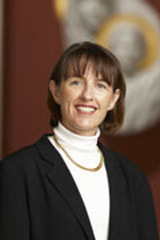 Later came Les' discovery and appreciation of the full sacramental dimension of the Church.
"The crux for me is summed up in lines spoken by a World War I digger from "The Boy who Stole the Funeral" who says: 'The true god/ gives his flesh and blood. Idols demand yours off you," Les told the Paris Review some years ago.
Since his teenage years, Les has been deeply committed to his faith.
Unlike most writers or poets, each of his 30 volumes of poetry, two verse novels and collections of prose writings are dedicated "To the Glory of God."
After attending primary and secondary school in Nabiac, near his grandfather's dairy farm in Bunyah on the mid North Coast, Les won a Commonwealth Scholarship to the University of Sydney, where as he told friend and poet, Clive James, he received the "least distinguished degree Sydney ever issued."
With an interest in ancient and modern languages, he became a professional translator at the Australian National University, already writing poetry at this time and having already made a name for himself. By 1971 aged 33, Les was earning enough to give up his "day jobs" and write poetry full time. He was also able to takeover as editor of the magazine, Poetry Australia and almost 20 years later would be appointed literary editor of Quadrant.
But it is his poetry that brought him worldwide acclaim together with his novel, Fredy Neptune in 1998 which critics hailed as "audacious" "unnerving" and "a master work."
In eight line stanzas, the epic verse novel relates the experiences of Fred Boettcher, an Australian of German parentage, during the years between the two World Wars. Regarded by many as Australia's Odyssey, Fred Neptune is also lauded as one of the great poetic achievements in English of the second half of the 20th century.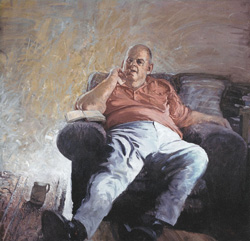 "I like Fredy. I am fond of him but he is a pure invention. He's not me as some people seem to think. I haven't had the experiences or adventures mixed up in the book. But in manners you could say he is rather like me. But not in actions," Les says.
Poetry according to Australia's most distinguished poet not only continues to be read and savoured but is popular amongst the young.
"I get a lot of young people at my readings so it probably means they enjoy them," he says.
Asked which among his many poems he is most proud, he thinks a moment.
"Occasionally I come up with something better than my average that stands out. One of these is 'Port Jackson Greaseproof Rose.' It came to me as I was going across the Harbour Bridge eating a pork sandwich wrapped in greaseproof paper and thinking about the convicts who came to Port Jackson when Sydney was still a penal colony," he says.
The poem, which is one of the standouts of his 2010 volume of poetry, "Taller When Prone" and also included in 2012's "The 100 Best Poems of Les Murray" poignantly demands to know "who made poverty legal?/ Who made poverty at all?"
Les Murray, whose latest volume of poetry "Waiting for the Past" has just been released, may be reluctant to give himself accolades or even a deserved pat on the back for being awarded a highly-prized Doctorate of Letters Honoris Causa by the University of Notre Dame Australia.
But Professor Hammond had no such qualms and in the University's citation before bestowing the UNDA's highest honour, she described him as "the outstanding poet of his generation" and said his "writing has helped define in cultural and spiritual terms what it means to be Australian."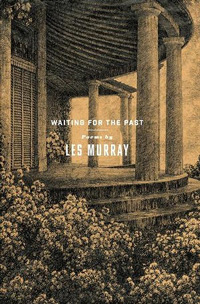 "He has made a very significant contribution to the Australian literary world, our society and beyond; he has had enormous influence on our nation's culture," she said.
Below with the permission of Les Murray we print his poem: Port Jackson Greaseproof Rose
Port Jackson Greaseproof Rose
Which produced more civilizations,
yellow grass or green?
Who made poverty legal?
Who made poverty at all?
Eating a cold pork sandwich
out of greaseproof paper
as I cross to Circular Quay
looking down the last Harbour miles
the world-ships furrowed, bringing poverty,
dates this day to my midlife.
Out of the approaching then city
rise towers of two main kinds:
glass ones keyed high to catch money
and brown steeples to forgive the poor
who made poverty illegal,
and the first Jumbo jets descend
like Mates whose names you won't recall,
going down behind the city.
This midlife white timber ferry
scatters curly Bohemian glass
one molecule thick, afloat on a
green dark of laws before poverty
and I hold aloft my greaseproof rose
for hand-to-mouth, great hoister of sails.