Josephites Strongly Oppose Labor's Turn Back the Boats Policy
Catholic Communications, Sydney Archdiocese,
27 Jul 2015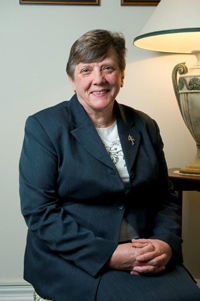 Sister Monica Cavanagh RSJ, Congregational Leader of the Sisters of St Joseph has expressed her deep concern over the Opposition Leader, Bill Shorten's backflip on asylum seeker policy and the Labor Conference decision to adopt the Abbott Government's turnback the boats policy.
"The proposed policy directly contradicts the values of compassion, generosity and fairness being claimed by its proponents," she says.
For the Sisters of St Joseph, Labor's decision to "turn back the boats" if elected to Government in 2016 is a "paper-thin imitation of Government policy" which the Josephites, along with many others, have already criticised as "morally bankrupt."
"Not only is the policy change by Labor a seductive incitement to the politics of fear and scape-goating, but it appears to be driven by electoral pragmatism, and a belief that politics is about nothing more than winning and losing elections," the Sisters say in a statement released this morning.
Sr Monica says the Sisters of St Joseph are concerned about the policy change by Labor on a number of levels.
"Fundamentally the policy is unjust. The policy also contravenes the principles of international law," Sr Monica says.
Under International Human Rights Law as well as the United Nations Refugee Convention and other international laws protecting the rights of the child, not only is it legal to seek asylum but the laws specifically prohibit the return of people to a place where their life or freedom may be threatened due to religious, social, racial or political factors.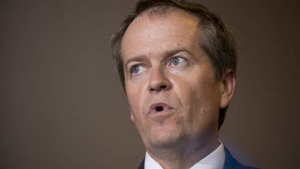 Not only is non-refoulement of asylum seekers against international laws to which Australia is a signatory but for almost two years Labor has been extremely critical of the Abbott Government's "Stop the Boats" policy, condemning the Government not only for turning boats around but for paying people smugglers to return their human cargo to Indonesia.
But late last week, shortly before Labor's three-day Conference, Bill Shorten announced he would ask the party to adopt a "turn back the boats" policy. The policy change had not been on the agenda for Labor's national conference and took many members by surprise including many in the Shadow Cabinet. Although the left wing faction of the Party fought against its adoption, the Opposition Leader backed by the Unions along with the right faction of the Party won the day with the majority of those at the Conference voting for a change in policy.
"It seems impossible we have come to this," says Sr Monica.
The Josephites have also disputed Bill Shorten's insistence that turning back boats would stop deaths at sea.
"Research by the Edmund Rice Centre and others have shown clearly that turning back boats does not stop deaths; it simply pushes people back into imprisonment, torture, disappearance and starvation and death in someone else's territory," she says.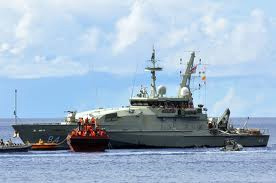 She also maintains that if the policy is adopted around the world it could mean the global system of asylum would collapse and refugees would be left to face torture and death at the hands of their persecutors.
Currently there are more than 50 million people who are displaced by persecution and conflict worldwide. In June the latest report from the UNHCR revealed in today's world one person in every 122 is either a refugee, internally displaced or an asylum seeker.
Although the Sisters of St Joseph insist they are aware there is no one solution to the asylum seeker dilemma, they strongly believe that justice and compassion must underpin any decisions that are made. The Josephite Justice Office has also called for Labor not to engage in opportunities to demonise asylum seekers.
Sr Jan Barnett, Co-ordinator of the Josephite Justice Office urges both major political parties to adopt policies that include receiving asylum seekers in a humane fashion and processing their applications for refugee status quickly and efficiently.
She has also called for Australia to make a commitment to find a regional solution.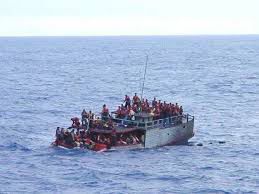 In addition, the Sisters of St Joseph would like to see humanitarian assistance given to overseas countries to help develop formal and safe pathways for people to flee from danger.
"We'd also like to see a significant increase in the number of refugees accepted into Australia for resettlement as well as an increase in foreign aid," Sr Jan says.
For the Sisters of St Joseph, Australia's political system is now at a crossroads.
"We have come to a critical moment in the life of our nation; a moment when we are faced with the stark choice between human life, human rights and compassion, and the questionable option of political expediency," says Congregational Leader, Sr Monica.
"We grieve for the peoples who will suffer enormously if political expediency wins out. We grieve also for the way such a choice will undermine what is best in our nation's values," she says.