Gracefest 2015: a Celebration of Music, Prayer and Reflection
Catholic Communications, Sydney Archdiocese,
24 Jul 2015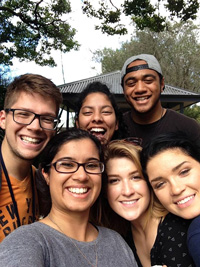 Archbishop Anthony Fisher OP will join hundreds of young people at St Joachim's parish hall, Lidcombe on Friday next week for Gracefest 2015. Now in its fourth year, the Archdiocese of Sydney's annual festival of live music, praise and worship, adoration, catechesis and testimony goes from strength to strength with interest in this year's festival of faith at an-all time high.
With so many young people expected at this year's event Catholic Youth Services (CYS) which are organising Gracefest 2015 have switched the venue from their own hall at Lidcombe which was the site of last year's event to nearby St Joachim's larger parish hall.
Gracefest made its debut in 2012 as part of the final night celebrations of SCENE (the Sydney Congress Embracing the New Evangelisation) and was held in the courtyard of the University of Notre Dame, Sydney.
The following year, Gracefest was held at St Mary's Cathedral College Hall before moving to Lidcombe last year when CYS took over as organisers and producers of the increasingly popular event.
One of the advantages of holding Gracefest at Lidcombe which is sited in the geographic heart of Sydney is that it is easily accessible for those living in the west, south and north of the city.
As in previous years, one of the highlights of this year's Gracefest will be live music performed by popular Canberra-based composer, songwriter and musician, Stephen Kirk.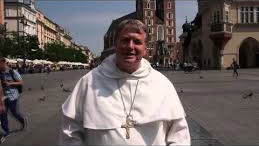 "Music is an incredibly powerful tool in God's hand, and a wonderful way to reach out to young people," says Stephen Kirk whose most recent albums include Rising, Rend the Heavens and Secret Place. Describing music as "God's little Ninja," he says music has a way of sneaking past our preconceptions and prejudices to reach directly to our spirit, and fills our spirit with the love of God.
Also providing live music at this year's Gracefest will be the Grace Band, the musicians from various groups who make up the band which is formed specially for the festival each year.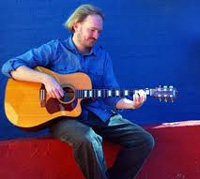 Other high points of Gracefest 2015 include a drama written and performed by CYC's Net Ministries team. Called "All the Stars" the short drama is about sharing the love God gives us with others.
There will also be testimonies including one from Salina Alvaro from the Sutherland Shire who was one of just 105 students from schools across NSW last year to come top in her HSC course. Salina finished first in the HSC's Retail Services examination in November 2014 but for her testimony, she will talk about her experience of going to World Youth Day in Rio as part of the contingent of students from Sydney's Catholic schools. She will talk about how the experience changed her and deepened her faith. Now she has left school, she will also speak about how much she is looking forward to attending WYD in Krakow next year, this time not as a schoolgirl but as a young adult.
For all those present, WYD in Krakow in July next year will be a major focus of Gracefest 2015.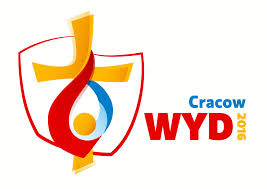 Not only will Monica Bautista, CYS Project Officer for WYD Krakow speak at the Festival but the Archdiocese of Sydney's WYD ambassadors Chantal Khoury, Elizabeth Pasion, Abraham Leota and Joe Sullivan will be the evening's Masters of Ceremony.
But the undisputed highlight of Gracefest 2015 will be Archbishop Fisher. The Archbishop who will deliver a catechesis on mercy at the festival, will lead a contingent of as many as 400-500 Archdiocese pilgrims aged between 18 and 35 to WYD in Krakow next year.
Having just returned from a tour of Poland and meetings with Krakow WYD organisers, the Archbishop will also take the opportunity at Gracefest next Friday to announce the names of the 10 chaplains who will accompany Sydney's Archdiocese pilgrims to Krakow in July 2016.
At the end of the evening, the Archbishop will also lead those attending Gracefest in Eucharistic Adoration before Benediction.
For more information on Gracefest 2015 see https://www.facebook.com/CatholicYouthServices