New Approach Needed For Towns & Communities Trapped in Cycle of Entrenched Disadvantage
Catholic Communications, Sydney Archdiocese,
23 Jul 2015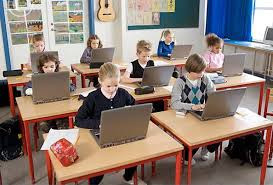 No matter how well-intentioned, policies by local, state and federal governments have done little to change the lives of some of Australia's poorest communities where people remain trapped in a cycle of entrenched disadvantage.
A landmark report commissioned by Catholic Social Services Australia (CSSA) and Jesuit Social Services (JSS) found the majority of suburbs and towns listed as Australia's most disadvantaged 15 years ago are still among the nation's most severely disadvantaged communities.
"Current policies are not working," says Marcelle Mogg, CEO of Catholic Social Services pointing out that in many towns and suburbs entrenched disadvantage is not only continuing a decade and a half later, but in some cases the disadvantage experienced by those in these communities has become even more severe.
Mainstream policies work for 97 percent of Australians but for the 3 percent who live in areas of disadvantage what is needed is a whole new approach, she says.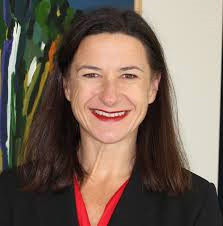 "While our social support structures work for many Australians, the report shows clearly that there are a small but significant number of communities we have failed, and that a new structure and new approach is needed," Ms Mogg explains. "The 'one size fits all' mainstream solutions are not making any difference and need to be replaced by creative policies developed with the involvement and input of local communities."
She also strongly believes policies developed to transform the lives of people trapped in an ongoing cycle of disadvantage need to be tailored specifically to meet the needs of each individual community.
"A solution for an area in Newcastle NSW identified as disadvantaged will be quite different from the solution needed in a remote community in WA or a town in Tasmania," she says.
Entitled "Dropping off the Edge 2015," the report is authored by social scientist, Professor Tony Vinson who has led research and data analysis of social disadvantage for the past 15 years, and Associate Professor Margot Rawsthorne from the University of Sydney.
The report is the second "Dropping off the Edge" report commissioned by CSSA and JSS. The first was published in 2007 and provides vital detailed information against which the current report can be examined. Taken seven years apart, the two reports will also enable governments as well as welfare organisations and community services to pinpoint where disadvantage continues to be experienced, and where it has become entrenched and intergenerational.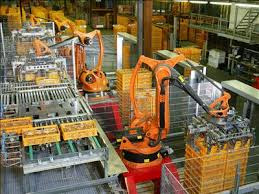 While social indicators of disadvantage such as unemployment, mental health problems, criminal convictions, domestic violence, lack of qualifications and low levels of education were also cited in the 2007 report, the latest report includes the lack of access to the internet as a new and important factor for those experiencing disadvantage.
"I was surprised at the role played by having no access to the internet, which is frequently the case in remote and rural areas," Ms Mogg admits. "But the internet plays a critical role in today's world and for those who are experiencing disadvantage, it also offers help with the search for jobs, assistance with linking to government and community support services and access to information of all kinds. The internet is also widely used in children's education and online educational programs."
In addition, the internet provides all-important access to other forms of communication, she says.
But for many experiencing disadvantage in communities across Australia, the fact they have no ready access to the internet marginalises them even further, she says.
"The good thing is that access to the internet is something we can solve and at a relatively low cost."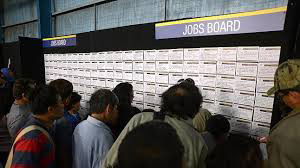 Mapping disadvantage across Australia, the report found those living in the 3 percent of NSW's most disadvantaged postcodes, were 3.6 times more likely to have spent time in prison, 3 times more likely to be experiencing long-term unemployment, almost 3 times more likely to have a low level of education and just under 3 times more likely to have suffered domestic violence.
Those living in these areas of NSW were also twice as likely to have a disability or significant mental health problem. Poverty and disadvantage are complex issues.
"And what we are finding in the report is that residents in communities identified as disadvantaged are not just dealing with one form of disadvantage but multiple complex barriers to individual well being and community participation," Ms Mogg says.
Multiple disadvantage aligned with poverty can also trigger depression and other problems such as domestic violence, disengagement and criminality.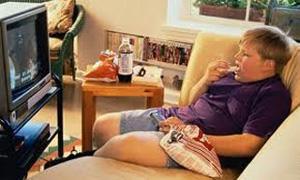 "These people are trapped in a cycle of despair and to repair the balance so that all Australians are given a 'fair go' we need a sustained bipartisan commitment by governments over the long term. This is not a problem to be solved over the next three or five years. We are talking about intergenerational disadvantage and this is going to take at least 10 to 20 years to turn around," she says.
With Catholic agencies such as CatholicCare and Centacare across Australia working on the ground in towns and suburbs identified as suffering severe disadvantage, she would also like to see state, territory and federal Governments to preference these organisations to implement specifically-developed programs to turn things around.
Ms Mogg also calls on industry and business to play a role in changing the lives of Australia's most disadvantaged men, women and children. "One of the common factors in areas of disadvantage is a lack of jobs. I would like to see business and industry when thinking of where to locate new offices and production to consider regional areas and suburbs where there is severe disadvantage. State, territory and federal governments are the largest employers in Australia. They can also play their part when making decisions about where to locate offices and services," she says.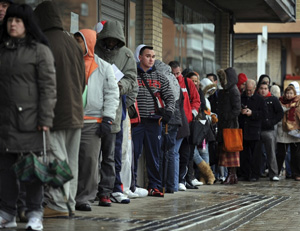 In its conclusion, the Report recommends establishing a national Centre for Community Strengthening and Program Evaluation to facilitate community service initiatives by government and non-government organisations, rigorously evaluate community strengthening projects and above all to help encourage leadership, a sense of purpose, cohesion, motivation and shared goals among disadvantaged communities.
"People can't overcome structural disadvantage when all the odds are stacked against them. These communities are not failing. Australia is failing them," Ms Mogg says.
To read the report state by state, territory by territory go to www.dote.org.au