St Vincent de Paul Society Mourns Passing of National Treasurer and former National President, Anthony Thornton MBE
Catholic Communications, Sydney Archdiocese,
20 Jul 2015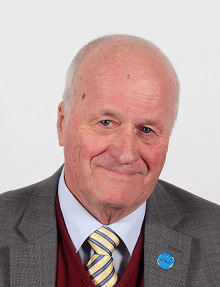 Members of St Vincent de Paul Society are mourning the sudden death of Anthony Thornton, the Society's National Treasurer and former National President.
Mr Thornton died on Saturday, 11 July. He was 78.
"He was a great lover of humanity, a great fighter for social justice," says Dr John Falzon, CEO of the National Council of St Vincent de Paul in a special tribute to Mr Thornton.
"The persistence of poverty and homelessness in prosperous Australia affected him deeply. For Tony Thornton it was a sign that something was profoundly wrong when people were forced to rely on charity rather than being able to count on justice. Deeply respected not only in the St Vincent de Paul Society but throughout the not-for-profit sector and beyond, Tony was distinguished by his integrity," Dr Falzon says, recalling how Anthony Thornton frequently and passionately argued that Australia was failing people who are pushed to the margins.
Anthony Thornton who was elected National President in 2011 and after his term ended, took over as National Treasurer, constantly fought against policies that not only made things more difficult for those battling to make ends meet, but punished them for being poor.
A member of the St Vincent de Paul Society for almost 25 years, he regularly visited people in their homes to give them material assistance, and never walked away without being touched and educated by their stories of struggle and pain, Dr Falzon says.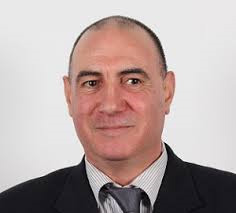 "He recently expressed his horror over violence against women and had decided to throw himself into this cause as well," he says, but is quick add that although this depiction of Anthony Thornton makes him sound like an angry man, he was the antithesis of this.
"He was the epitome of gentleness and kindness. His anger against injustice was part of something generous and expansive and was always coupled with courage and in the service of hope," Dr Falzon says.
Born in Shanghai on 10 June 1937, Anthony Thornton was the son of English parents. His father directed a large technical training college in Shanghai and Anthony always spoke with pride about his father's bravery in choosing to stay with his students while Shanghai was under siege and later taken over by the Japanese in the year he was born.
Anthony lovingly kept an invaluable collection of memorabilia from this time including the letter sent to his father ordering his imprisonment and his father's prison diaries. He also kept a newspaper clipping from Singapore's Straits Times that pictured him as a baby and a young refugee who with his mother had been evacuated to safety.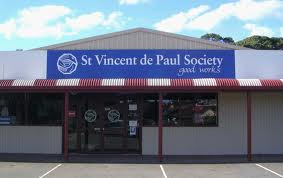 "Little wonder he felt such a sense of solidarity with, and compassion for, the people who seek refuge on our shores today," Dr Falzon says.
Anthony and his mother made their way to Australia where they waited to be reunited with Anthony's father at the end of World War II.
Growing up first in Balgowlah and later in the Blue Mountains, Anthony Thornton joined the RAAF at age 15 as a junior trainee, returning 24 years later as a Squadron Leader. During this time he was deployed overseas and in 1970 was awarded an MBE in the Queen's Birthday honours.
From 1976 until 1982, following his years in the RAAF, he worked at the Canberra Deep Space Communication Complex as the administrator for the Tidbinbilla and Honeysuckle Creek Tracking Stations. From there he joined the Commonwealth Public Service where he remained until his retirement in 1994.
By then he had already started working in the not-for-profit field as a volunteer and by 1998 was devoting his energies, expertise and experience full time to the St Vincent de Paul Society becoming National Secretary before being elected National President and most recently, appointed National Treasurer.

"Tony always said his greatest experience was the simple joy of working alongside ordinary Vincentians, young and old and in-between, in the service of the poor and excluded," Dr Falzon says, adding that the Society's former president was impelled by a hunger for social justice and a love of humanity, and a conviction that his God was to be found not in pomp and splendour but in the poor and oppressed.
"His conference work, leadership of Vinnies' Centres and guidance of National Council have left a lasting impact on our Society and our community that will see his legacy continue," he says.
Anthony Thornton is survived by his much loved wife, Aileen, his children Mary, Peter, Philip, Kathryn, Michael and Damien, and their families, and by his 17 grandchildren and 8 great grandchildren.
The Requiem Mass of Christian Burial for Anthony Thornton will be held at 1.30 pm, 21 July at Canberra's St Christopher's Cathedral.