Archbishop & Prime Minister Among Those to Pay Tribute to their former Headmaster, Fr Gregory Jordan SJ
Catholic Communications, Sydney Archdiocese,
21 Jul 2015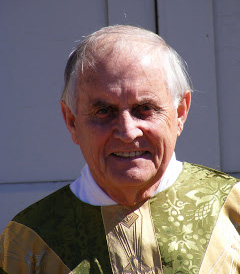 The Archbishop of Sydney, the Most Reverend Anthony Fisher OP, the Prime Minister of Australia, Tony Abbott and Federal Minister for Agriculture, Barnaby Joyce are among the many distinguished Australians to pay tribute to Father Gregory Jordan SJ, who died on Sunday, 19 July.
The 85-year-old former headmaster of St Ignatius College, Riverview suffered a stroke while celebrating the Latin Mass at Toowong's St Ignatius Church in Queensland on Sunday morning. Rushed to Brisbane's Wesley Hospital he died a short time later.
"Fr Jordan was a great fighter for the Faith, undeflected by ideological fashions of modernity," Archbishop Fisher said in his tribute to the much loved Jesuit priest. "He was my headmaster at Riverview when I was 12 and always very supportive to me. It is wonderful for such a faithful priest to have died while celebrating the sacrifice of the Mass that he loved so much. He is now in the hands of God."
Fr Jordan was also headmaster at Riverview during the Prime Minister's early years at the College and was remembered yesterday by Tony Abbott as "a very very fine man and an exemplar of the Jesuit order; a man of high learning and a great fighter for good causes."
"Thousands of students benefited from his teaching, counsel and example," the Prime Minister said.
Barnaby Joyce, Deputy Leader of the National Party also paid tribute to his former headmaster, saying Fr Jordan had a "a very passionate philosophical drive that had brought him into the political realm." He also said that Fr Jordan had instilled a sense of courage in others by giving them that Jesuit armoury of arguments.
Former Nationals senator, Ron Boswell also paid tribute to the late Jesuit priest whom he met in Brisbane through his son Stephen, describing Fr Jordan as "a wonderful person" and a man of very strong principles.
Jesuit Father Robin Koning, who is assistant to the Provincial of the Jesuits in Australia, said members of the Province had been shocked and saddened by Fr Jordan's sudden passing.
"He is remembered as a good community man, always ready to be involved in community activities at a local and province level, and to engage in conversation and to share a laugh and a story," Fr Koning says.
In addition to his years from 1967 to 1973 as Rector and teacher of Religion and French at St Ignatius's College, Riverview, Fr Jordan was also Headmaster and teacher of religion and sacred singing at St Aloysius College, Milson's Point from 1974 until 1977.
Born in Hamilton, New Zealand on 13 July 1930, Fr Jordan spent his secondary education in Wellington at St Patrick's College. At 18 after leaving school he entered Loyola College, Watsonia, Victoria as a Novitiate. In training for the priesthood, he studied theology and philosophy at the College over the next eight years during which time he also graduated with a BA Hons in English from the University of Melbourne.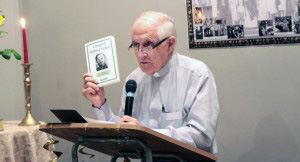 In the late 1950s he was appointed to St Aloysius College, Milson's Point and in 1960 began teaching Theology at Canisius College Pymble.
In 1964, Fr Jordan returned to his homeland as Spiritual Father to first year seminarians at Christchurch's Holy Name Seminary before travelling to France where he undertook a Tertianship at Paray-le-Monial. He later journeyed to Brussels where he studied catechetics before returning to Australia in 1966 to teach English at St Ignatius College, Norwood, South Australia.
His appointment as Rector of St Ignatius College, Riverview followed and in 1974 he took over as Headmaster at St Aloysius College, Milson's Point.
From 1978 until 1986 Fr Jordan was Rector of the University of Tasmania's St John Fisher College where he was also chaplain to the University and closely involved with the Newman Association, Friends of the Prisoners organisation as well as Catholic Adult Education.
In 1988 he became Superior and Parish Priest at St Ignatius Catholic Church, Toowong, Queensland.
Three years later he was appointed Rector of St Leo's College, St Lucia Campus at the University of Queensland where he also served as University Chaplain.
In 1998, now aged 68, Fr Jordan returned to Toowong, Queensland where at the disposition of the (then) Archbishop of Brisbane, the Most Rev John Bathersby, he became the official exorcist of the Brisbane Archdiocese and Chaplain for St Gregory's Latin Mass community.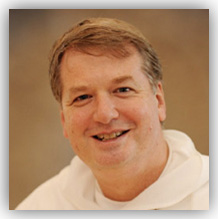 For the past 16 years, Fr Jordan also served as Chaplain to the Medical Guild of St Luke, the Apostles of Mary, the Lay Missionaries of Charity, Faith on Tap, St Leo's College at the University of Queensland and the Australian Catholic Students Association.
For six months in 2000, he also served as local attaché to the Apostolic Nuncio.
Among the many tributes to Fr Jordan is a poignant post on the Australian Catholic Students' Association's Facebook page expressing great sorrow at his passing: "He has touched the hearts of many in Australia. We are especially grateful for his years of service as Chaplain to the Australian Catholic Students' Association. May perpetual light shine upon him and may he rest in peace."
Brisbane's parishioners are mourning the loss of their loving, wise and kind-hearted priest.
A Vigil Prayer Service will be held at St Ignatius Church, Toowong at 7pm on Wednesday, 29 July. The Requiem Mass and Funeral for Fr Jordan will be held at St Ignatius Church, Toowoong at 11.00 am the following day, 30 July followed by burial at the Jesuit plot at Nudgee Cemetery.