Medibank Private's Inflexible Approach Causes Concern
Catholic Communications, Sydney Archdiocese,
21 Jul 2015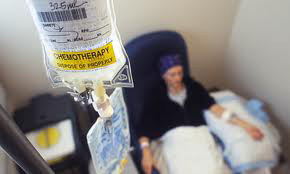 Medibank Private's attempts to unilaterally impose contract terms that would penalise hospitals for events that do not take account of either clinical context or the risk profile of patients is deeply disappointing, says Suzanne Greenwood, CEO of Catholic Health Australia (CHA) which represents 75 public and private Catholic hospitals across Australia and more than 500 aged and community care services.
Medibank Private and Calvary Health Care enter mediation talks today, 21 July, after the nation's largest insurer abruptly cancelled its contract with Calvary Health late last month.
At issue is a list of 165 "highly preventable adverse events" which Medibank Private insists the insurer will no longer cover. The nation's largest health insurer is also refusing to pay for any patient readmission within 28 days of a patient's release from a hospital.
Medibank Private argues it should not have to pay for "mistakes" made by hospitals. But as CHA's Chief Executive Suzanne Greenwood points out the majority of the Insurer's list of 165 "highly preventable adverse events" have nothing to do with "mistakes." Instead the "adverse events" listed are predominantly common complications that can arise despite the highest quality patient care.
Ms Greenwood says the Insurer has also ignored the Australian Commission on Safety and Quality in Health Care (ACSQHC) which is working closely with clinical experts, doctors, public and private hospitals, state and federal governments and consumers to develop a list of potentially preventable hospital complications.
"CHA members have been closely involved to help the Commission develop and implement an evidence-based, consistent, national approach to safety and quality standards for all patients at Australian hospitals," she says.
However despite the list being still in the validation phase and still being tested in hospitals, Medibank Private jumped the gun and created its own list, completely ignoring the work of the Commission.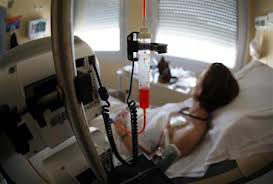 "This shows that Medibank Private is not truly interested in developing a consistent approach nationally," Ms Greenwood says and calls the decision by the nation's largest health insurer to walk away from contract negotiations with Calvary "short-sighted."
Medibank Private however refuses to back down, with Medibank's Executive General Manager of Provider Networks and Integrated Care, Dr Andrew Wilson insisting yesterday that the insurer's strong stance was not about money but about highlighting hospital accountability.
Calvary Health and Medibank Private are meeting with the Ombudsman in a bid to reach a resolution agreeable to both parties.
"Calvary Health Care is stepping into the shoes of David and Goliath but other hospitals across the country are closely watching the conduct of the health insurance giant and in particular, the outcome of mediation which began today," Suzanne Greenwood says.
President of the Australian Medical Association, Dr Brian Owler believes the strict contract clauses being pushed by Medibank Private that put financial risk for unplanned patient readmissions and preventable falls back onto private hospitals, is further evidence that the market leader has shifted its policy from patients to share holders.
Following privatisation by the Abbott Government in November last year when Medibank Private was sold by the Abbott Government in a $5.7 billion float, it was revealed that private executives at the nations' largest insurer had approved big cuts to benefits for common diagnostic tests including blood tests, x-rays and MRIs without informing policyholders.
The insurer slashed the benefit it would pay for radiology and pathology services by up to 30 per cent by reducing cover to the level of the Medicare schedule fee. This meant that Medibank Private would only cover $385 of the cost of a $516 CAT scan, leaving patients $131 out-of-pocket.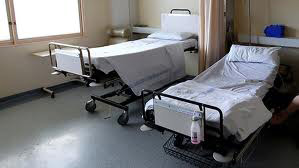 Now less than eight months since Medibank Private was privatised, the private health insurer is playing hardball with Calvary Health, and seems determined to shift financial responsibility for 165 so-called "adverse events" from the insurer onto the hospital treating the patient.
"In these negotiations Medibank was dictating not collaborating," says Mark Doran, National CEO for Calvary Health Care, a Catholic not-for-profit health care organisation that operates 15 public and private hospitals, 14 retirement and aged care facilities and 22 community centres across NSW, the ACT, SA and Tasmania.
But despite failure to reach an agreement over Medibank's 165 "preventable adverse events," Mr Doran says Calvary Health Care was surprised and dismayed when without warning Medibank initiated moves to terminate its contract with Calvary.
"Calvary is of the strong view that doctors, their patients and hospital clinical staff - not private health insurers - are best placed to make decisions on the best health care for their patients," Mark Doran insists and regards Medibank's intractability with its demands as most likely being "financially-driven rather than quality-focussed."
"They keep saying they shouldn't pay for mistakes. Just about every hospital operator would agree with that. But let's get the mistakes sorted out, and work out what are mistakes and what are known complications," he says.
Mark Doran believes Medibank Private is using Calvary as a test case and is concerned if the insurer's demands are widely implemented by other private hospitals across Australia, vulnerable patients such as those with chronic diseases or in the last year of life, will face diminished access to private hospital services and care.

Catholic private hospitals do not turn away patients but private hospitals run for profit may well think twice if a patient has multiple health challenges and who may not be covered if they are readmitted for pain or other complications within a four week period.
"For Medibank to define highly preventable adverse effects in the new contract, regardless of context and circumstances and without consultation by the health insurer, is ill-conceived," the CEO of Calvary Health says.
According to the Private Health Insurance Administrative Council the portion of exclusionary policies purchased by the market over the past eight years has increased from 7 percent to 35 percent.
AMA chief, Dr Brian Owler says doctors are seeing people taking private insurance who are not covered to be a private patient in a private hospital, and calls such policies as "junk policies."
The outcome of today's mediation between Calvary and Medibank Private should be known within the next few weeks.