Priest-Led Campaign Eases Financial Burden for City's 7000 Asylum Seekers
Catholic Communications, Sydney Archdiocese,
1 Jul 2015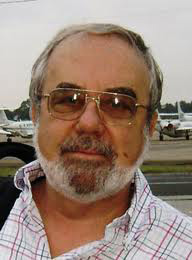 NSW Premier Mike Baird's decision to grant travel concessions to the city's 7000 asylum seekers is wonderful news says Father Jim Carty, SM.
For the past six months, Fr Jim who is Coordinator of the Marist Asylum Seeker and Refugee Services has led a campaign by the Sydney Alliance to provide travel concessions to newly arrived refugees and asylum seekers living in the community.
"Not permitted to work and struggling to survive on just $206 per week, asylum seekers living in community detention in Sydney cannot afford bus or train fares to access the services and support available to them," he says and applauds the Premier's announcement that from 1 January next year, eligible asylum seekers will be able to claim the equivalent of a gold pension concession card which will enable them to travel across the city's transport network at a capped price of $2.50 per day.
Eligible asylum seekers will be those who hold a bridging visa or are applying for one, and if they are receiving assistance from a designated agency.
In making the announcement on Twitter, Premier Baird said although it was a "small announcement in terms of dollars" it was a "big announcement in terms of impact of those who need it most."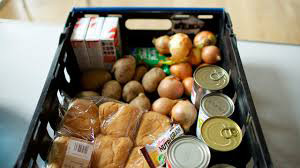 "They (asylum seekers) arrive here with nothing, looking to get on their feet, escaping conditions and circumstances none of us can imagine and we are very proud to provide some support at a time they need it most," he tweeted late on Friday last week.
With no work rights and receiving less than 80% of the Newstart Allowance as their only income, most asylum seekers in Sydney are living below the poverty line. By the time they have paid for food and rent for shared and frequently overcrowded accommodation, there is nothing left over from their fortnightly entitlement payment of $412 for public transport in order to access the assistance they need.
"NGO services offering asylum seekers assistance, particularly with health and medical care, trauma rehabilitation, language classes and other vital services, are spread out across the city. But the cost of getting to each of these services and receiving the help they need made accessing these services extremely difficult and simply added to the stress of what are already traumatised people," Fr Jim says.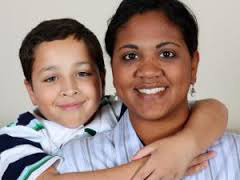 The NGOs offering programs specifically designed to support and give assistance to asylum seekers include the House of Welcome, Jesuit Refugee Services, CatholicCare, the Society of St Vincent de Paul, the Asylum Seekers Centre and SSI (Settlement Services International).
"It is also important for asylum seekers, especially those with families, to be able to access food banks such as Oz Harvest," Fr Jim says.
The campaign to provide travel concession cards for Asylum Seekers is an initiative of the Sydney Alliance.
Established in 2011, the Sydney Alliance is a unique a-political coalition. Along with the Archdiocese of Sydney, the Sydney Alliance is made up of representatives from the city's different religions and faiths, ethnic and cultural organisations, universities, schools, migrant and refugee communities, trade unions as well as local communities.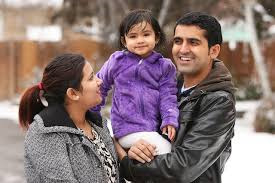 Formed to work together for the common good, the campaign for travel concessions to be granted to asylum seekers living in detention in Sydney was launched in January this year.
For almost six months members of Sydney's NGOs, schools, universities, local communities, welfare agencies, charities and members of the Sydney Alliance collected hundreds of thousands of used tickets stubs as well as receipts for travel on Opal cards. These were then sent en masse to the NSW Premier and Transport Minister as part of the campaign and were backed by thousands of emails in support of asylum seekers being granted travel concession cards.
"A travel concession card may not seem like much but it will make a very big difference to asylum seekers living in detention in Sydney who are struggling to make ends meet. In addition to facing poverty and the risk of becoming homeless, as a result of the reintroduction of bridging visas, they also have to contend with ongoing uncertainty about their future and where they may eventually be permitted to live," he says.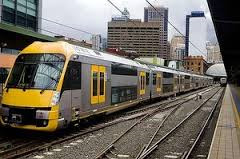 Fr Jim has worked with asylum seekers and refugees since the 1980s when the first boat people began fleeing South Vietnam after the fall of Saigon and the Communist takeover.
"Those seeking asylum both then and now, are men, women and children who have fled war or escaped persecution and torture and risked their lives in a bid to find safety here in Australia," he says.
He is grateful to the Premier for his and his Government's decision, and says he takes heart from the wide support the campaign received in what he calls "the current politically-charged climate of distrust and fear" of those who arrive by boat.