Indigenous Catholics from Across Australia in Darwin to Celebrate Culture, Spirituality & Faith
Catholic Communications, Sydney Archdiocese,
1 Jul 2015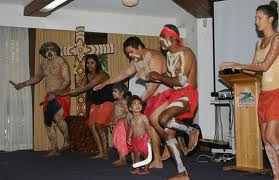 For the first time in its 27-year history Aboriginal and Torres Strait Islander Sunday will be a truly national event. More than 300 Indigenous Catholics from dioceses across Australia are currently in Darwin for NATSICC's triennial National Conference and will gather to celebrate their culture, spirituality and faith at a special Mass on Sunday, 5 July.
"Aboriginal and Torres Strait Islander Sunday is celebrated at Indigenous and non Indigenous parishes in every state and territory, but this year marks the first time so many of us from all parts of Australia have been able to come together and celebrate the day together," says Craig Arthur, NATSICC's National Secretary.
Among the delegates in Darwin for the Assembly which will begins tomorrow are Graeme Mundine, Executive Officer for the Archdiocese of Sydney's Aboriginal Catholic Ministry (ACM), Valerie Bryant, ACM Ministry Co-ordinator and the well-known much-loved elder, Dr Elsie Heiss who was the driving force behind the establishment of Sydney's ACM and the Church of Reconciliation at La Perouse.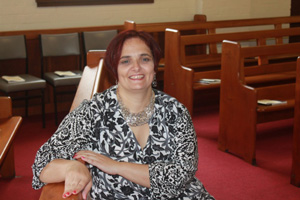 "There is a large contingent from NSW and we are also delighted to be welcoming a big group of young people to the Assembly," Craig says, pointing out he is particularly pleased at the number of young Aboriginal and Torres Strait Islander Catholics who have registered for the Assembly.
Currently Indigenous youth are one of the fastest growing demographics in the Australian Catholic Church with Craig believing that the surge in young people proclaiming their faith and becoming involved with the Church is due in part to their response to important initiatives such as World Youth Day, the Australian Catholic Youth Festival and the New Evangelisation.
He also believes that in today's world young people whether Indigenous or not are looking for something deeper to give meaning and substance to their lives.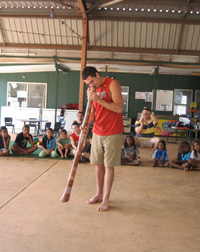 As part of the Assembly there will be a series of youth group workshops led by NATSICC Councillor, Mitch Firth. Well known both nationally and internationally Mitch is not only a traditional Indigenous dancer and singer but is an outstanding player of the didgeridoo. He played at the canonisation of St Mary MacKillop in Rome in 2010 and has also performed with Australian icon John Williamson at the Sydney Opera House.
The theme for the 2015 NATSICC Assembly is "The Heart of Jesus Beats Within Us All."
Depicted in an arresting artwork created by members of the Yek Nagu and Rak Dirringara clans and interpreted by Kandji Michael Parmbuk of the Rak Wambu clan, the Assembly's theme features the Sacred Heart of Jesus which is shown as alive and beating. On top of the heart is a blazing fire echoing the intensity of faith and the Holy Spirit. Blood drops to one side of the heart depict the wounded heart which is encircled by a crown of thorns.
Surrounding the heart is a band indicating Aboriginal clans and family groups against a background of blue, which Indigenous Catholics, particularly those in the Northern Territory associate with Mary, the Mother of Jesus.
The artwork together with special resources for parishes and schools created for this year's Torres Strait Islander Sunday are available from NATSICC's website for download.
"NATSICC is a national body but it is the ACMs in every diocese across Australia that are the heart and soul of the movement and who with parishes can help build relations, foster understanding and give each other mutual support," says Craig.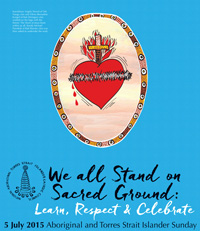 For those at the Assembly in Darwin, the Mass on Aboriginal and Torres Strait Islander Sunday will be celebrated by Bishop Eugene Hurley, Bishop of Darwin and held at Kormilda College, the venue where the Assembly is taking place.
The Mass will be concelebrated by the Archbishop of Canberra and Goulburn, the Most Rev Christopher Prowse who is conducting one of the workshops during the five-day Assembly, and Brisbane's Bishop Joseph Oodeman OFM Cap.
Among those giving a keynote address during the Assembly will be Charlie King OAM, award winning NT sports broadcaster with the ABC and founder of the No More Campaign which is backed by the Parramatta Eels and other NRL teams and encourages men to take a stronger stand against family violence and child abuse. In addition Dr Elsie Heiss and Deacon Ralph Madigan will talk on Liturgical Inculturation and share stories of Indigenous Culture and the Church, while those conducting workshops include Archbishop Prowse; New Zealand writer, lecturer and teacher of Maori education, Deacon Danny Karatea-Goddard; Patricia Mowbray OAM who is well known for her services and advocacy for those with a disability, and who late last year was appointed Executive Secretary of the Bishops Commission for Relations with Aborigines and Torres Strait Islanders by the Australian Catholic Bishops Council; Dr Carmel Pilcher RSJ, the Josephite sister and former Director of Liturgy for the Archdiocese of Sydney who teaches liturgy and has
published many academic papers on liturgy particularly in relation to Vatican II.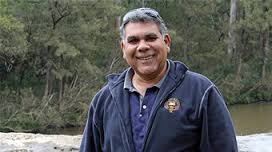 In addition, Benny Hodges, who has spent 24 years working in Aboriginal and Torres Strait Islander Affairs, and been involved with the Aboriginal Legal Service, Commonwealth Agencies such as the Aboriginal and Torres Strait Islander Commission, will also conduct a workshop on "Respect, Leadership and Values."
The NATSICC Assembly concludes on Monday 6 July, when many delegates will fly to Adelaide for the start of NAIDOC week.
Growing out of National Aborigines Day Observance Committee (NADOC) which began back in the 1950s and expanded to include Torres Strait Islanders in the early 1970s, NAIDOC as it is now known, celebrates Indigenous culture, history, stories and contribution of their talents and gifts to Australia.