2015's Project Compassion Raises a Record $11.57 million for World's Poor
Catholic Communications, Sydney Archdiocese,
17 Jul 2015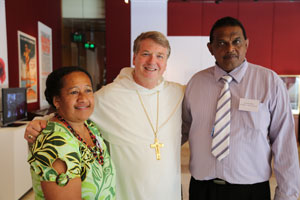 Project Compassion, Caritas Australia's annual Lenten fundraiser has beaten all previous records raising more than $11.57 million for the world's poor.
Of this amount, the Archdiocese of Sydney also broke previous records donating $1.843 million.
"This was a tremendous effort," says Paul O'Callaghan, CEO of Caritas Australia.
Last year Project Compassion raised just under $11 million.
But this year's response Australia-wide topped the amount raised in 2014 by more than $600,000.
Now in its 51st year, the Caritas fundraiser continues to go from strength to strength, with schools, students, parishes and individuals all pitching in to raise as much money as possible for impoverished and vulnerable communities in more than 30 countries across the globe.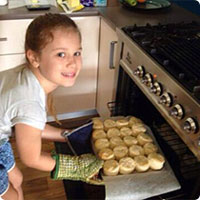 This year's theme for Project Compassion was Food for Life and focussed on Caritas Australia's efforts to support some of the world's poorest people to establish sustainable food sources.
Last year Pope Francis described the response to the global food crisis as scandalous. He also enlarged on this in his recent ground-breaking Encyclical, Laudato Si' released by the Vatican last month.
In the Encyclical which urged care by all of us of our common home, which God has entrusted to us, the Holy Father took aim at what he called "the extreme and selective consumerism on the part of some."
In today's world to keep market prices high, approximately one third of all food produced is discarded.
"Whenever food is thrown out it is as if it were stolen from the table of the poor," Pope Francis said.
Across Australia throughout Lent this year, schools, teachers, families, youth groups and parishes held a raft of fundraising activities. These included sponsored runs, cake stalls, book fairs, pancake flips, fish Fridays, movie nights and Caritas K walks.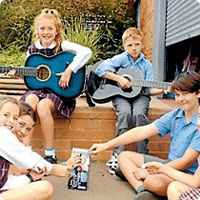 Students in Year 11 at Loreto Kirribilli trekked 17 kilometres through the rugged bush terrain of Garigal National Park raising $14,570 for Project Compassion. In Port Pirie, SA Year 8 student, Leo tried to find what it would be like to be without food and for the six weeks of Lent he limited himself to just $10 a week for food and drink raising more than $1000 for the world's hungry.
At St Aloysius Catholic College in Southern Tasmania, students and staff raised $1600 for Project Compassion when they held a Purple Day for Peace, dying their hair, painting their nails and even making purple food as part of the fundraiser.
"In NSW alone 350 schools and 300 parishes ran fundraisers for Project Compassion this year," says Helen Forde, Caritas Australia's Head of Community Engagement describing the efforts of thousands of Australians to help the world's poor and donate to this year's Project Compassion as "a wonderful and ongoing demonstration of the faith, love and generosity of our caring supporters."
What is even more remarkable is that the record $11.57 million raised by 2015's Project Compassion came amid belt-tightening across Australia and on top of the many hundreds of thousands of dollars donated to help victims of Cyclone Pam in Vanuatu who were devastated by the most powerful storm ever to make landfall in the Pacific, and ongoing donations to Nepal which is struggling to recover from two massive earthquakes in which as many as 10,000 lost their lives.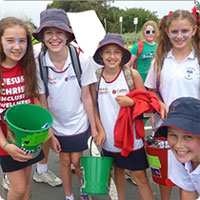 Project Compassion was launched on the eve of Ash Wednesday at NSW Parliament House where the Archbishop of Sydney, the Most Rev Anthony Fisher OP joined NSW Premier Mike Baird, Paul O'Callaghan and other dignitaries at a lunch attended by more than 250 Caritas supporters.
"For a Catholic schoolboy growing up in Sydney, charity and good works all meant Project Compassion boxes sitting in the living room all Lent," Archbishop Fisher told those present and recalled how each Ash Wednesday as a schoolboy how solemn and proud he felt on receiving the mark of the ashen cross on his forehead as a sign of his Catholic identity and wearing it for the rest of the day for all the world to see.
"Friday abstinence from meat, fasting on Ash Wednesday and Good Friday and giving up chocolate for the whole of Lent were additional tokens of our heroism and our Catholic identity," he said and explained that the point he was making was that the "penances of Lent that mark our turning away from sin, should represent a turning towards something better and that something is our neighbours in need - even in faraway places."
To find out more about Caritas Australia, the aid and development arm of the Catholic Church, and programs that are helping communities worldwide to become self-sufficient see www.caritas.org.au