Report Relies on False Assumptions on Schools Funding
Catholic Communications, Sydney Archdiocese,
17 Jul 2015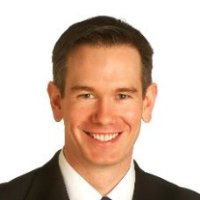 Assumptions contained in a new report on school funding do not accurately reflect current and future funding by state and federal governments for private, independent and public schools and provide a misleading picture of differences between the sectors says Ross Fox, Executive Director of the National Catholic Education Commission (NCEC).
The Report by Chris Bonnor, former President of the NSW Secondary School Principals Council and education researcher and former school principal, Bernie Shepherd claims that by 2020 the average public school student could receive up to $100 less per year in government funding than students at independent schools.
Entitled 'Public Business - Private Cost' the Report was released this morning and warns that unless the final two years of Gonski reforms are implemented, state and federal government funding for just under half the nation's independent schools could outstrip funding for the average public school within five years.
Mr Fox said the Report is not only flawed but misleading with assumptions that school funding trends will continue according to trends observed in recent years.
"Funding increases for Catholic schools between 2009 and 2013 reflect changes in government funding to address longstanding inequities between sectors," he says pointing out that on average Catholic schools continue to receive about 80 percent of the funding per student to funding received by students at government schools.
"The Report shows funding to Catholic schools is closely tied to need, with more educationally disadvantaged schools receiving higher levels of government funding. This is an endorsement of the needs-based funding arrangements that have been in place in Catholic education for decades," Mr Fox says.
However, even across the spectrum of advantage, the Report reveals that Catholic schools receive only a portion of the government funding supporting students at government schools.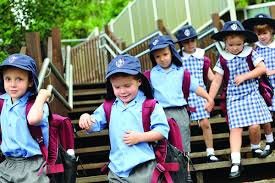 Just as the needs of individual students are complex, many and varied, school funding distributions per student is similarly complex and varied, he says and warns that "it is dangerous to draw conclusions about school funding in Australia from simplistic and selective analysis."
Commonwealth funding for Australia's private, independent and public schools is currently determined under the Australian Education Act 2013.
"The funding system contained in this Act commenced in 2014 and draws heavily on the ideas contained in the 'Gonski Review of Funding for Schooling,'" Mr Fox says pointing out that by using funding levels from 2009 to 2013 - and simply extrapolating future funding on that basis - reveals a major deficiency in the Report's analysis.
According to Commonwealth Government Budget papers, federal funding for government schools in 2015-16 will increase by 9.55 per cent, while funding for non-government schools will increase by 5.6% or just over half amount received by public schools.
"Funding projections should be based on future spending announced by state and federal governments rather than on historical funding trends," Mr Fox says.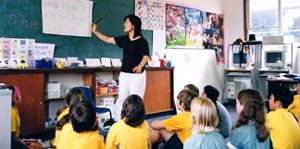 He also points out that the funding levels used in the Bonnor-Shepherd 'Public Business-Private Cost' Report significantly differ from figures released during Senate estimates.
"Students in government schools, on average, are receiving substantially more funding from state and federal governments than the figures the Report uses for its analysis," Mr Fox says and is concerned that the Report continues "an intensifying and disturbing trend of analysis" that is seeking to divide school sectors rather than to bring them together to make a positive contribution to all schools.
"Unfortunately this Report appears to be motivated by a desire to undermine and question the legitimacy of government funding for non-government schools," he says.