Moral Neutrality Not an Option for Catholic Universities
Catholic Communications, Sydney Archdiocese,
16 Jul 2015
Secular institutions of higher learning insist on academic freedom, the pursuit of academic excellence and the necessity of neutrality in moral discourse. The world's 219 Catholic universities also insist on academic excellence and academic freedom but unlike their secular counterparts do not share a belief in moral neutrality.
Not only do Catholic Universities regard moral neutrality as insufficient in the search for truth, but believe it may be problematic, misleading and blinding when it comes to building a more just and humane world.
In a powerful address to delegates at the International Federation of Catholic Universities 25th General Assembly which is being hosted by the Australian Catholic University in Melbourne this week, Michael J. Garanzini SJ, Chancellor of Loyola University, Chicago drew on Vatican II's ground-breaking document, Gravissimus Educationis and St John Paul II's equally compelling, Ex Corde Ecclesiae.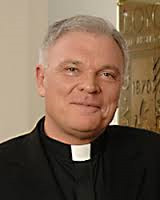 He also spoke of the high regard in which Catholic universities are held, where many not only serve local and national needs but are increasingly recognised for their international and global reach.
"They tackle questions at the forefront of the disciplines and professions. They hire from diverse backgrounds and cultures. They make an effort to avoid a parochial culture that is closed to diverse traditions and are recognised for the quality of the degrees they offer," he said.
More than 50 years ago, Vatican II Council's Gravissimus Educationis recognised the unique potential of Catholic universities to be places where the Church can do its thinking and its listening.
"This has been our contribution since Vatican II. We have become places where the Church teaches and is taught, where it speaks and where it listens, and we do so within the standards of the academy," Dr Garanzini said, and spoke of the Catholic values and teachings, and intellectual tradition that underpin all Catholic universities.
"The genuinely Catholic institution has two additional characteristics or obligations. First, fidelity to the Church's vision of higher education requires a conscientious effort to form students in mind and heart, character and spirit; that is the whole person," he said. "The curriculum and program in a Catholic university must also have more than a secular aim. Our programs and their co-curricular offerings, such as service-learning programs, social organisations, arts programs that expand the students' horizons constitute what educators call an 'informal curriculum' which plays as important a role in the lives of students as the formal curriculum."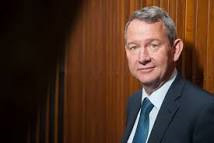 The second characteristic of a Catholic university is that it is an instrument of service, and that just as Catholic universities are dedicated to the search for truth, they are also dedicated to service to the common good and especially to those who are marginalised and poor, he said.
"The culture and dominant beliefs and assumptions in academia today hold that truth is elusive and only partially discoverable," he said, adding that secular academics also took the view that truth was only discoverable through scientific methods which begins with the examination of observable data and insists on verifiable replicable results.
"This reduces knowledge to what we can see and examine with our senses. Most important, it insists on neutrality with regard to moral claims," he told delegates.
Unlike secular academies, Catholic universities' starting point is the assumption of faith which cannot be proven, but which is nevertheless necessary for the pursuit of truth.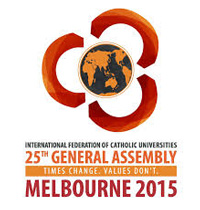 "Faith and reason are mutually supportive of this quest for truth and essential at arriving at sound and justifiable conclusions especially when it comes to questions of justice and equity," Dr Garazini said.
Where secular academics insist on taking a neutral stance on moral issues he believes modern secular universities are increasingly becoming places of "vague values," subject to political and social pressures leading to arbitrary decisions and passing academic fads.
"The leadership of secular institutions must remain neutral on many critical questions and thus 'teach' moral neutrality when competing religious and moral positions are present. Even as important issues in society rage - like the environment, crime and punishments, justice and peace - these academic leaders must remain silent or neutral," he said.
Catholic universities were not subject to these restrictions and artificial neutrality.
"When it comes to social and moral problems of secular society, clarity of thought and direction is essential and expected from those who purpose is to study, reflect and address problems," Dr Garanzini said, and asked if there could be anything but disappointment when young people are searching for moral clarity, that their university has no position on the important issues of the day.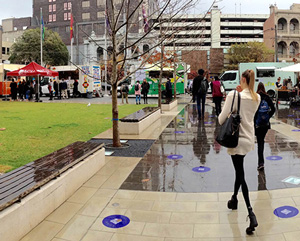 The ACU-hosted International Federation of Catholic Universities Assembly launched on Monday this week in Melbourne. Attended by representatives and delegates from Catholic universities worldwide, speakers at the Assembly which will conclude on Friday, 17 July, include Professor David Hall fms, Dean of La Sale Academy for Faith Formation and Religious Education at ACU; Professor Peter Bray from Bethlehem University, Palestine; Professor Ana Leticia Gaspar Bojornquez of the Universidad del Valle de Atemajac, Mexico; Professor Catalina Eugenia Romero Cevallos de Iguiniz of the Pontifical Universidad Catolica del Peru; Professor Johan Verstraeten, Katholieke Universiteit Leuven, Belgium and Professor Yves Poullet, Universite de Namur, Belgium.