Change a Life, Change a Family
Catholic Communications, Sydney Archdiocese,
15 Jul 2015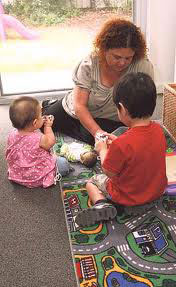 Addiction affects every member of the family. Each member may respond differently when a loved one battles addiction.
Although family members' responses may be different each will struggle with confusion, stress and trauma as they attempt to sort through what is happening and how best to deal with it.
For some families the concern may be over a mother battling alcohol or a father who is a compulsive gambler, while parents and grandparents may be impacted by a daughter or son on drugs.
While many programs across Sydney are designed to help men, women and teenagers overcome their addiction to alcohol, drugs or gambling, a ground-breaking series of programs at CatholicCare concentrates instead on helping affected family members rather than the person with the addiction.
Using a combination of education, therapy, support and the latest research to help individual family members, no matter what their age, deal with the trauma of living with someone they love who has problematic alcohol or drug use, CatholicCare Sydney's Holyoake Family Alcohol and Drug Programs are changing lives and mending families.
"There are two key outcomes to the program. The first is to help family members build coping skills and resilience as well as effective strategies to deal with the problem so they can reconnect with their own hopes, dreams and aspirations, and get on with their lives," says Jane Singleton, Adult Program Co-ordinator for the Holyoake Family Alcohol and Drug Programs at CatholicCare.
"But it is the second outcome that is the most amazing and shows us again and again how change in just one member of a family can trigger change in the whole family, and in many cases result in the person with the addiction also making much needed changes as well," she says.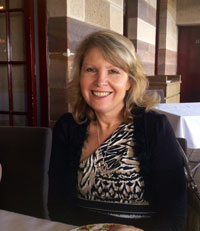 Jane who is a qualified psychotherapist with post graduate qualifications in Social Health (AOD), compares these changes in the family unit to what happens in the environment when one simple change to an ecosystem can act as the catalyst for many other changes.
Originally developed in Western Australia, the Holyoake Family Alcohol and Drug Programs have been giving help and support to individual family members of an addicted parent, partner, son or daughter for the past 25 years, and throughout this time have continued to show that by changing just one life, an entire family can be changed.
Not only do the programs' counsellors and psychotherapists restore hope to embattled families but during the past decade well over half of those enrolled in Holyoake's 12-week courses have reported that by the end of the course their partner, parent or child - or whoever in the family was struggling with addiction - had either reduced his or her use or sought help for their problem.
"By helping a family member or members develop coping skills to enable them to lead their own lives and not be so overwhelmed by the situation in which they find themselves, the family also starts to function better and more normally. And that's when the one with the problem also starts wanting to change," Jane says.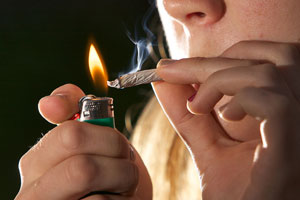 CatholicCare's Holyoake Family Alcohol and Drug Programs offer support to children, teenagers, parents and grandparents. The 12-week programs are age specific and as well as parents and grandparents, cater for teenagers as well as groups of children from five years of age up.
"Young children often believe they are the ones who have caused the problem and that it's up to them to fix it. This puts huge pressure on a child and it's our job to let them know that they didn't cause this and the problem is not theirs to fix," Jane says.
The Holyoake Programs focus on teaching children how to take better care of themselves and how to recognise what they are able to change and what they cannot. "It's important these children focus on just being a kid and learn to laugh and play like a kid," Jane says.
For some children of a parent battling addiction, the eldest sibling will take on a parental role, growing up quickly in order to look after his or her young brothers and sisters, and to try and protect them.
"Caretaking and other coping styles can then be carried into the next generation through the process of intergenerational transmission. That is why it is so important we work with children impacted by these problems," Jane says.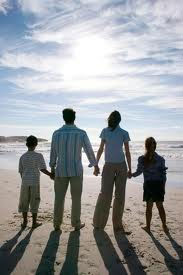 Although CatholicCare's Holyoake Programs are about offering support and help to family members living with a person with an addiction, one of the programs has been designed to provide counselling and help for adolescents who may be experimenting with drugs or using them regularly.
"Teenagers rarely come in off their own bat asking for help. In the majority of cases the parents or parent came in for counselling because they were concerned about their son or daughter. They then manage to get their teenager to see us for help," she says
.
While the mainstream media is filled with headlines about the drug, ice and the violent rages precipitated by what has become arguably Australia's most widely available and inexpensive drug, Jane says the majority of adolescents who attend the 12 week Holyoake Programs are more likely to be using or experimenting with alcohol and cannabis.
She says this raises the concern that "ice headlines" may prevent some users from seeking helping sooner rather than later.
For more information about CatholicCare's Holyoake Family Alcohol and Drug Program see
http://www.catholiccare.org/community/drugs-alcohol-and-gambling/holyoake