1001 Reasons Why it's Great to be Catholic
Catholic Communications, Sydney Archdiocese,
15 Jul 2015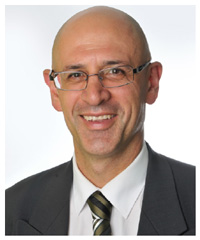 When Robert Haddad, Sydney Catholic Education Office's Head of the New Evangelisation decided to put together a book listing 1001 reasons to celebrate being Catholic, he worried that he may have over-reached.
"I thought I might get stuck at around 700 or 800 reasons and fall short of my goal," he says.
But the task proved to be far easier than originally envisaged and the result is an easy-to-read accessible book that celebrates the Catholic faith, the Church, the Church's 2000 year-plus history and the Church's long patronage of science, the arts, architecture and beauty.
Entitled "1001 Reasons Why it's Great to Be Catholic," Robert describes his just-released book as an "introductory calling card" to introduce and celebrate the Catholic faith to people brought up Catholic, but who caught up in the secular world have let their faith lapse. The book has also been created for those who are not Catholic but are searching for deeper meaning in their lives.
"I want people to pick up the book and in a light and easy read, gain an insight into the Catholic faith and be inspired to begin their own living relationships with God and Christ. I also want people to realise what they have got, and what treasures open up to them when they come alive in faith in both their hearts and minds," he says.
Robert holds tertiary qualifications in law, theology, philosophy and religious education, and lectures and tutors in Theology at the University of Notre Dame Sydney.
Author of several well-known Christian apologetic books, Robert's 2012 Defend the Faith! (Parousia Media rrp $34.95) not only won strong reviews worldwide but is widely used as a reference book of the basic Catholic teachings most commonly challenged by non-Catholics.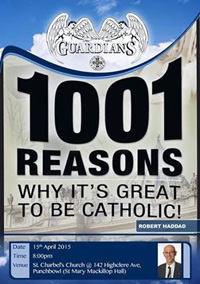 In Defend the Faith! Robert provided Catholics with a comprehensive resource to help explain their faith to those of other denominations or other faiths or those of no faith at all.
But in his latest book, he goes one step further. Rather than defending the Catholic faith from popular misconceptions he sets about proclaiming the faith in all its richness, beauty and joy.
"As St John Paul II said, authentic apologetics is not about winning arguments, it is about winning souls," Robert says. "It is about being humble and meeting the needs of people who ask questions and are interested in the answers to their questions."
The two books complement one another, he insists. While one provides the answers to critics or those who are misinformed about the Catholic faith, the other concentrates on the positive and all the good things about the faith.
This is what the New Evangelisation is all about, he says.
For Robert, one of the key motivations in writing "1001 Reasons Why it's Great to Be Catholic" was to show young people a different view point.
"At a time where there has been so much demoralising negativity about the Catholic Church, young people are becoming conditioned by what they read or see on the TV news, and are frequently unaware just how positive, wonderful, glorious and beautiful being a Catholic can be," he says.
Robert firmly believes if he can get this message into the hands of today's young Catholics, so they see being a Catholic in a different light, and celebrate the joy of being a Catholic, then he will have achieved something extremely worthwhile.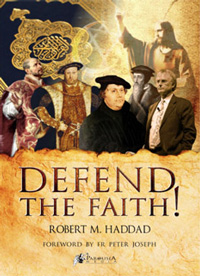 Although the revelations from the current Royal Commission into the Institutional Sexual Abuse of Children are shocking and deeply disturbing, Robert says the strength, power and joy of the Catholic faith should not be overwhelmed by this.
"1001 Reasons Why it's Great to be Catholic!" is not an attempt to ignore or hide from the findings of the Royal Commission, Robert insists. Instead the book has been written to remind us during this time of the holiness, selflessness and inspiration of the Church's many great saints, popes, bishops, religious, artists, architects, writers, theologians and philosophers.
"We always need to be reminded of good news about our faith. We all need to feed ourselves spiritually and that includes hearing good news," he says.
The idea for the book was triggered 10 years ago by a news program Robert saw on Channel 9 that featured a Pentecostal Evangelist in Brazil. Like most Pentecostals, the preacher was full of fire and brimstone, and was handing out pamphlets to his congregation entitled "25 reasons why you are no longer Catholic."
"I knew had to respond and to make sure I got the message across, I decided to go much further and come up with 1001 reasons why it's great to be Catholic," he says.
As Director of the Confraternity of Christian Doctrine with the Archdiocese of Sydney, before being seconded to the Catholic Adult Education Centre at Lidcombe, and now as the Head of the New Evangelisation with the Catholic Education Office as well as juggling his role as lecturer-tutor in theology at the University of Notre Dame, Robert says the book was put on hold for some years.
"Then 18 months ago when I had a bit of time up my sleeve, I started work on the book," he says.
Each night Robert came up with five or six reasons. Slowly but surely he chipped away. The number of reasons grew until early this year he reached his goal of 1001.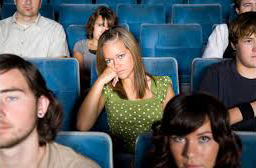 Although Robert's previous books have been published in hardback by well known Christian publishing houses, with "1001 Reasons it's Great to be Catholic" has been published in a new way by US company, DynamicCatholic com.
Founded and run by Australian, Matthew Kelly, whom Robert met some years ago, DynamicCatholic.com has exploded across the parish book market in the US clocking up sales of more than 15 million with its philosophy is to publish in bulk and sell at the cheapest possible price.
In the US where his book has already launched, "1001 Reasons why It's Great to be Catholic" sells for just $US2.00. In Australia the price for his book is a little more at around $5.00 AUD.
Robert Haddad's book 1001 Reasons Why it's Great to be Catholic is available by contacting him on 0408 250 727 or by ordering online:
http://cart.dynamiccatholic.com/1001-Reasons-Why-It-s-Great-to-be-Catholic-p/1gtbc-sc.htm