Medibank Private Changes Put Quality of Patient Care at Risk - Catholic Health Australia
Catholic Communications, Sydney Archdiocese,
14 Jul 2015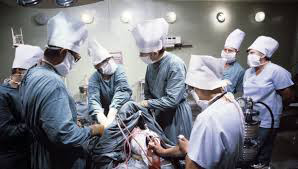 Quality hospital patient care at Australian hospitals could be adversely affected by measures Medicare Private has demanded Calvary Health adopt, warns Suzanne Greenwood, Chief Executive Officer of Catholic Health Australia (CHA) which represents 75 public and private Catholic hospitals across Australia, including Calvary Health.
Strong-arm tactics by Australia's largest health insurer, Medibank Private, on its new quality and affordability criteria are causing consternation among Australia's hospital and healthcare sector and condemnation by Dr Brian Owler, President of the Australian Medical Association.
Privatised by the Abbott Government and sold in a $5.7 billion float less than eight months ago, there is deep concern that Medibank Private is putting the interests of shareholders ahead of patient care.
In the case of Calvary Health Care, Medibank Private is refusing to pay for any patient readmissions within 28 days of a procedure. In other words if you were a terminally ill cancer patient, and suffered severe pain and had to be readmitted within the next four weeks, the hospital would not be covered for your readmission.
Or in the case of triple bypass heart surgery which can result in pneumonia or other respiratory complications, the heart surgery would be covered, however if pneumonia or other lung issues arose and the patient needed readmittance within the 28 day period, the health insurer has indicated it will not pay.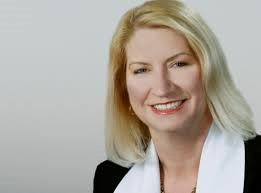 For common procedures such as removal of a carcinoma, non-malignant skin cancer usually carried out in day surgery, and then surgeon later discovers from pathology that more of the perimeter needs to be excised, the second surgery would not be covered.
In negotiations with Calvary Health, Medicare Private also sought to unilaterally shift funding for what the insurer describes as "highly preventable adverse events" such as a patient suffering a fall while in care. Medibank is seeking to move funding responsibility for the patient from the insurer to the hospital where the "highly adverse event occurred."
But as Suzanne Greenwood argues, Medibank Private 's list of "highly preventable adverse events" includes many adverse events that are not "highly preventable". In Medibank Private's comprehensive list of 165 items the majority are known complications, but that under the health insurer's new clause Medibank would refuse to pay for these.
For a patient with multiple conditions such as Type II diabetes, heart disease compounded by obesity, complications can occur and need to be appropriately clinically managed. But under Medibank's current position, if the initial care is being given for diabetes which triggers an event that affects the heart, the second event in all probability would not be covered.
"If these clauses are accepted by private hospitals, I am worried that we will reach a stage where some hospitals, particularly those in the 'for profit' sector, will refuse to admit a patient with serious multiple issues rather than risk having to pick up the tab for a complication that occurs during their care which might be deemed a 'highly preventable adverse event' by the insurer," Suzanne says. "Nor is the insurer providing a clinical review of any of these events. What Medibank Private has presented is simply a list."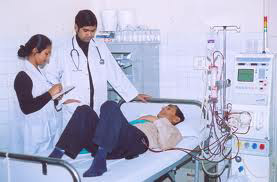 She is also troubled that the privatised Medibank Private with its new focus on profits and shareholder value does not seem to be interested in "negotiating" but instead has adopted a "take it or leave it" attitude.
When Calvary Health asked for more time to consider and weigh up the new measures, and how these might impact patient care, instead of negotiating with the health care provider, Medibank Private responded by abruptly terminating its contract with Calvary's hospital group.
Suzanne is hopeful that when this matter comes to independent mediation later this month that both Medibank Private and Calvary will be willing parties open to the mediation process with a view to resolving this standoff in a way that supports improved patient care for all Australians.
If mediation fails and the contract with Calvary is axed, from next month Medibank Private will cease to cover full private hospital expenses of patients presenting to Calvary facilities. There is also concern that the already overburdened public health system will receive additional presentations from those who hold private health insurance with Medibank Private but who are not confident of their coverage in the private health system.
Calvary's national CEO, Mark Doran insists Medibank Private is using Calvary as a test case and that its bullying tactics are just the beginning, and that as other contracts with hospitals are up for renewal, rather than negotiating the insurer will insist its new measures be accepted, and if they are not, will simply refuse to renew the contract.
"Contract negotiations should be about two willing parties coming together to decide upon the contract terms that are in the best interests not only of each party but, in this case, particularly in the best interests of the patient," Suzanne Greenwood says. "But with Medibank Private this is no longer the case. Instead the insurer is dictating terms and washing their hands of hospitals unless they agree to these new measures."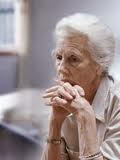 The President of the Australian Medical Association, Dr Brian Owler says the strict contract clauses being pushed by Medibank Private that put financial risk for unplanned patient readmissions and preventable falls back on the private hospital is evidence the newly listed market leader has shifted its priority from patients to shareholders.
CHA is deeply concerned not only by Medibank Private's move to shift some of the funding responsibility from the insurer to the hospital, but by the fact that decisions on a patients' healthcare are being made by data analysts with an eye to the bottom line rather than physicians and healthcare professionals.
Catholic Health Australia is watching developments closely. Catholic services form the largest non-government source of health and aged care services in Australia. CHA is also meeting with various healthcare consumer groups, the Australian Medical Association, Calvary Health, and the Catholic Negotiating Alliance to gain as full an understanding of what these new clauses and moves by Medibank Private could mean over the long term for meeting the health care needs of all Australians.