David's Place a Centre of Light, Prayer & Spirituality for the Poor & Those in Need
Catholic Communications, Sydney Archdiocese,
9 Jun 2015
For the past 16 years, David's Place has been a centre of light, community, prayer and spirituality for Sydney's homeless and those living on the margins. While there are a number of selfless and dedicated agencies and charities providing food, counselling as well as emergency and medium term shelter to those in need, David's Place provides an inner city space where Sydney's poor gather to pray, receive pastoral and spiritual support, attend Mass and experience acceptance, fellowship and solidarity with the wider community.
Taking Pope Francis' 2013 Apostolic Exhortation, Evangelii Gaudium - The Joy of the Gospel - as its inspiration and focus, David's Place is holding a Day of Reflective Conversation and Praxis to be led by Bishop Terry Brady, Auxiliary Bishop for the Archdiocese of Sydney.
Entitled: "Come! To the Margin for the Joy of the Gospel," the Day at David's Place will be held on Thursday, 2 July is open to people from all ages and walks of life and will include prayer and talks by Bishop Brady who will explore and discuss Evangelii Gaudium with all those present. The Day will also include lunch and periods of discussion in small as well as large groups.
In addition the Day will provide an opportunity for many of us to not only learn but to see in practice the true meaning of Pope Francis' Exhortation for us to engage with the poor.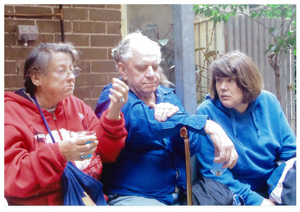 "The worst discrimination which the poor suffer is the lack of spiritual care," he writes in Evangelii Gaudiium and insists that: "our preferential option for the poor must mainly translate into a privileged and religious care."
And this is what is on offer at David's Place.
"David's Place is not about social welfare. It is about spirituality," says Sue Buckingham, a long time member of the city's St Francis Community, the Catholic Charismatic Renewal community established by the late Alex Reichl in the 1970s to support and give help to the city's homeless and those in need.
Sue was the one who came up with the idea for David's Place, which developed after she ran into Paul Taylor, who asked if she was interested in helping him start a voluntary service to provide sandwiches to Sydney's homeless. Sue shook her head, pointing out that the homeless were already provided with food by a range of charities and agencies such as St Vincent de Paul Society's Night Patrol, the Exodus Foundation, the food vans run by Youth off the Streets and Oz Harvest.
Instead, she said, what the city's homeless and disadvantaged needed was a space for prayer and fellowship.
That's when she and Paul set about finding a suitable space, and in 1999 rented a room in a boarding house in Flinders Street, Surry Hills. This was the first David's Place which Sue explains, took its name from the Hebrew meaning of David, which is "Beloved."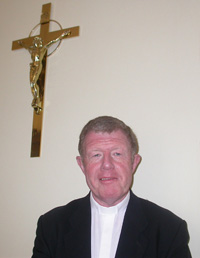 In addition to creating a space for prayer and fellowship for marginalised people, David's Place was founded as an intentional Catholic Christian Community that prayed together, celebrated birthdays, held picnics and retreats, visited people in aged care, prison, hospitals or at home and organised baptisms, confirmations and funerals as required.
For the first several years of its founding, David's Place remained in a boarding house in Flinders Street where in those days many of Sydney's transient and disadvantaged lived. Then in 2004, instead of paying rent out of their own pockets, the parish priest at Darlinghurst's Sacred Heart Church suggested the community set up David's Place in the Church basement.
"We were there until around 2007 when the entire site was redeveloped for the University of Notre Dame. Which was when Cardinal George Pell, who was then Archbishop of Sydney, offered to find us somewhere else," Sue says.
In 2008, thanks to the efforts of His Eminence, the David's Place community moved into their current home in the basement of Surry Hills historic St Francis de Sales Catholic Church on Albion Street.
Cardinal Pell not only visited David's Place regularly but until he left for Rome in March 2014 after being appointed Secretary to the Prefect for the Economy of the Holy See, His Eminence would make a point of spending his birthday at David's Place each year where he would celebrate Mass for the poor and marginalised before staying on to meet, talk and have lunch with them.
Each week, David's Place holds prayer meetings on Tuesday, Thursday and Friday. In addition there is a regular prayer group at 1 pm each Tuesday in a housing commission flat in Redfern, and on the last Saturday of each month, Mass is celebrated at David's Place by Father Isaac Koi MSC after which there is lunch and time for everyone to get together, exchange ideas and make new friends.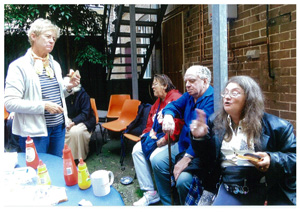 "Most of the people who come to David's Place have some intellectual disability or mental illness," Sue says adding that some may also have had problems with addiction in the past, and that almost all those when they arrive at David's Place are disconnected from society.
"David's Place not only offers a chance for prayer and reflection but it helps give those on the margins a sense of belonging as well as giving them much needed companionship which in turn helps develop a sense of self-worth," she says.
Many people on the streets, in boarding houses or those struggling with mental illness in a housing commission high rises have been exposed to religion. Some went to Catholic or other Christian schools while others are familiar with religion through the various missions, charities and organisations which help feed and care for the city's homeless.
"Street people are not usually atheists and do not think a centre based on prayer is outlandish or unusual," Sue says.
Pope Francis also found this to be true.
"The great majority of the poor have a special openness to faith," he writes in Evangelii Gaudium.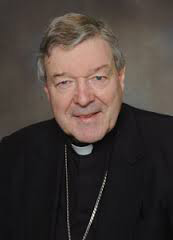 In addition to bringing a vital and important religious connection to their lives, Sue says David's Place gives the homeless, marginalised and disadvantaged a shared sense of purpose and provides a prayerful environment, whereby they are willing to overlook each other's peculiarities and discover acceptance, fellowship and inclusion.
In Evangelii Gaudium, Pope Francis exhorts us to appreciate the poor in their goodness, in their experience of life, in their culture and in their ways of living the faith.
"True love is always contemplative, and permits us to serve the other not out of necessity or vanity, but rather because he or she is beautiful above and beyond all appearances," he writes.
David's Place puts this into practice at all levels.
In a unique opportunity to see just what this means, and to encourage praxis from participants once they return to their parishes or institutions, the David's Place community has issued an open invitation for people from across Sydney to spend the day at David's Place on Thursday, 2 July.
Held at David's Place at 17 Little Albion Street, the day which will begin with prayer 10.00am, Bishop Brady will give two separate talks on Pope Francis' Apostolic Exhortation, Evangelii Gaudium. There will also be an opportunity for attendees to meet the David's Place community, join in group discussions and enjoy conversations and lunch with all those present.
The day will conclude with Mass at 4pm celebrated by Bishop Brady.
To find out more or to register call Sue Buckingham on 0409 365 069 or email her at sue.buckingham@hotmail.com