Bishops Support for Cardinal Pell
Catholic Communications, Sydney Archdiocese,
5 Jun 2015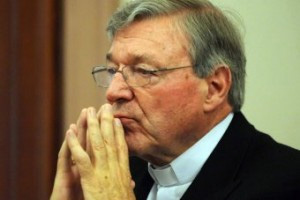 Seven prominent archbishops and bishops around Australia have signed a statement in support of Cardinal George Pell following scathing personal attacks in the media.
In an open letter the church officials described the Cardinal as a "man of integrity who is committed to helping others."
The letter was released after one from Melbourne's Archbishop Denis Hart following criticism of Cardinal Pell during the Ballarat hearings of the Royal Commission into Institutional Sexual Responses to Child Sexual Abuse and a national current affairs program.
The letter from the bishops said Cardinal Pell had previously acknowledged his mistakes and apologised for the Catholic Church's handling of sexual abuse cases.
"Cardinal Pell was one of the first bishops in the world to put in place a comprehensive church response to investigate allegations of sexual abuse by Catholic clergy and to provide survivors with redress and counselling," the statement said.
"He has responded to criticisms that have been made of his handling of these matters over the years, acknowledged mistakes frankly, and apologised for them.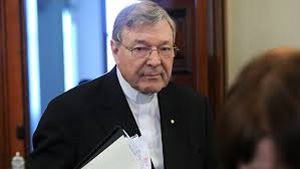 "We appreciate the cardinal's strong and unfailing support for the important work of the royal commission and his constant readiness to assist the royal commission whenever he is asked to do so."
The letter was signed by Archbishop of Brisbane Mark Coleridge, Archbishop of Perth Timothy Costelloe, Archbishop of Sydney Anthony Fisher, Archbishop of Hobart Julian Porteous, Archbishop of Canberra-Goulburn Christopher Prowse, Bishop of Broken Bay Peter Comensoli and Auxiliary Bishop of Sydney Terence Brady.
During the Ballarat hearings Cardinal Pell was called upon by witnesses and media to return to Sydney from Rome and appear before the Royal Commission.
Cardinal Pell has already appeared twice before the Commission and before leaving for Rome last year indicating his willingness to cooperate. He recently offered to return to give further evidence which the Commission has confirmed.
Further criticisms on the teleivison program 60 Minutes dated back to claims in 2002 which were followed at the time by a sworn statement by Cardinal Pell stating his position.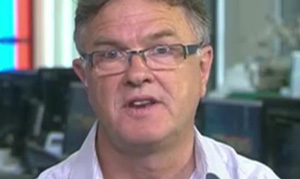 These were raised again at the 2013 Victorian Parliamentary Inquiry when Cardinal Pell appeared for four hours to answers questions.
Appearing on the 60 Minutes program was one of 17 members of the Vatican's Pontifical Council for the Protection of Minors, Mr Peter Saunders.
Although he had not spoken to or met Cardinal Pell Mr Saunders referred to him as "almost sociopathic" and urged Pope Francis to take the strongest possible action" against him.
Cardinal Pell said these comments were false and misleading and while considering legal action has sought a correction.
Letter from the Archbishops and Bishops here http://sydneycatholic.org/pdf/Cardinal%20George%20Pell_Archbishops_Bishops%20Statement030615.pdf
Archbishop Hart's letter can be seen here http://sydneycatholic.org/justice/royalcommission/pdf/Media%20Release%20-%20Statement%20of%20Archbishop%20Hart%20on%20Cardinal%20Pell%20-%201%20June%202.pdf