Adult Children of Canadian Homosexual Parents Warn Against Legalisation of Same-Sex Union
Catholic Communications, Sydney Archdiocese,
4 Jun 2015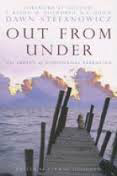 Adult children raised by in Canada by homosexual parents have spoken out strongly against same sex unions warning that the Canadian 2005 legalisation has eroded fundamental human rights and the basic freedoms of speech, press, religion and association.
"Over 50 adult children who were raised by LGBT (Lesbian, Gay, Bisexual or Transgender) parents share my concerns about same-sex unions and parenting," Dawn Stefanowicz writes in CNS News, a North American online news service. "Many of us struggle with our own sexuality and sense of gender because of the influences of our household environments growing up."
The author of "Out from Under: The Impact of Homosexual Parenting," the Canadian mother of two who is also a full time accountant, is an outspoken critic of same-sex marriage.
Last month she and six other Canadian adult children of homosexual parents filed an amicus brief with the US Supreme Court asking the Court to respect the authority of US citizens to keep the original definition of marriage as "a union between one man and one woman, to the exclusion of all others," so that children may know and may be raised by their biological parents.
Americans need to understand the end-game of the LGBT movement, she insists pointing out that the freedom with which the debate is being played out in the US could no longer take place in Canada as a result of legal restrictions on speech that have come into force since the legalisation of same-sex union 10 years ago.
Gender neutral language is legally mandated by law in Canada where it is discriminatory to assume a human being is male, female or heterosexual. Canada's non-gender specific language is widely used not only by government, workplaces and in the media but in schools where children are taught to be politically as well as legally correct in order to avoid appearing ignorant, homophobic or discriminatory.
"Unbeknownst to many parents, the use of gender terms to describe husband and wife, father and mother, Mother's Day and Father's Day and 'he' and 'she' is being steadily eroded in Canadian schools," Dawn Stefanowicz says.
In the US, same-sex unions have been legalised in 36 of the nation's 50 states and also recognised by the US Federal Government.
Dawn is keen not to see America's remaining 14 states go down Canada's path. Her concerns and cautions now apply equally to us here in Australia.
Three days ago, in the wake of Ireland's overwhelming "yes vote" to allow same-sex unions, Opposition Leader Bill Shorten tabled a Bill in Parliament to redefine marriage from "a union of a man and a woman" to "a union of two people."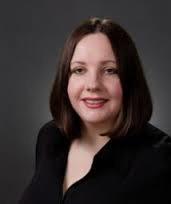 Prime Minister Tony Abbott has already ruled out any debate on the Bill, but the Prime Minister has indicated that early as August he may permit a free vote on the issue in the Party Room. If the conscience vote he allows is overwhelmingly in favour, then it is very possible that Australia's Marriage Act 1965 will be amended, making marriage between same sex couples lawful.
This would not only change the meaning of marriage but according to Canada's Stefanowicz will deprive children of their own rights to natural parentage, and give the state the power to override the authority of biological parents.
In other words parental rights will be usurped by the government, she writes, pointing out that in Canada it is now considered discriminatory to describe marriage as a union between a man and a woman, or to claim that every child should know and be raised by his or her married parents.
"It is not just politically incorrect in Canada to say so; you can be saddled with tens of thousands of dollars in legal fees, fines and forced to take sensitivity training," she says.
She also warns that parents can also expect state interference when it comes to moral values, the way they parent and the education of their children.
"In Canada the state has access into your home to supervise you as the parent, to judge your suitability and if the state does not like what you are teaching your children, the state will attempt to remove them from your home," she says, citing the case of Canada's Lev Tahor Orthodox Jewish sect which was involved in a bitter custody battle in Ontario when officials insisted their teachings conflicted with the Province's guidelines for religious education. Ultimately to avoid prosecution and see their children placed in state care almost all the 200 members of the Jewish sect fled Canada for Guatemala.
But above all, Dawn Stefanowicz believes it is the children who suffer most from the legalisation of same-sex unions.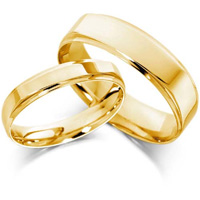 "Children are not commodities that can be justifiably severed from their natural parentage and traded between unrelated adults. Children in same-sex households will often deny their grief and pretend they don't miss a biological parent, feeling pressured to speak positively due to the politics surrounding their LGTB households. However when children lose either of their biological parents because of death, divorce, adoption or artificial reproductive technology, they experience a painful void in their lives. It is the same for us when our gay parent brings his or her same-sex partner (s) into our lives. Their partner (s) can never replace our missing biological parent," she writes.
"It doesn't take a rocket scientist to know that men and women are anatomically, biologically, physiologically, psychologically, hormonally and neurologically different from each other. These unique differences provide lifelong benefit to children and cannot be duplicated by same-gender "legal" parents acting out different gender roles or attempting to substitute for the missing male or female role model in the home."
To find out more about the Canadian experience or to obtain Dawn Stefanowicz book: "Out from Under: The Impact of Homosexual Parenting" see www.dawnstefanowicz.org