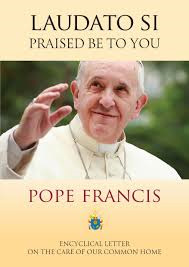 There is a race between the right and the left to codify
Laudato Si'
, Pope Francis' encyclical on the environment and "care for our common home" to fit their own particular ideology, says Dr Steven Lovell-Jones, Associate Professor of Catholic Social Teaching at the University of Notre Dame Sydney.
"Codification is exactly what we are not supposed to do but since the release of Laudato Si' last week, there has been a race to codify the encyclical in order to promote left wing or right wing views," he says adding a similar reaction, especially from the secular media and popular commentators, occurred after the release of Pope Benedict XVI's encyclical, Caritas Veritate in June 2009.
For the past five and a half days, Pope Francis' encyclical has won acclaim from many of the world's leaders along with environmentalists, conservation groups, climate change and left of centre political parties such as the Greens.
In addition to the praise Laudato Si' has received there has also been some condemnation from right wing advocates for global free markets, economic freedom and Capitalism. Criticism of the Pope Francis' encyclical has also come from climate change sceptics.
But both sides of the political spectrum have missed the point.
"Catholic Social Teaching on ecology conversion is not about climate change but is based on the fact that our world and all nature were created by God, and how we should live in this world as simply as we possibly can, irrespective of climate change," Dr Lovell-Jones explains. "Social teachings of the Church call for a respect for nature as a creation of God."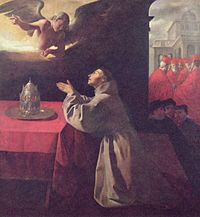 He also dismisses the way some commentators have cherry-picked Laudato Si' and focussed almost entirely on the encyclical's chapter on climate change with some claiming Pope Francis' exhortation for us to live more simply, is a call for us to forget progress, lower our living standards and return to a pre-industrial world.
"Living more simply is not about turning a heater on or off but about not owning five cars when one is enough," he says insisting that Catholic Social Teaching is not against profit or a free market.
"But in all cases profit must be married to morality. If this criteria of morality is missing, then we'll end up sending children down the coal mines as occurred in the past."
An example of what can happen when the chase for profits is not tempered with morality, Dr Lovell-Jones cites 1970s Kampuchea when scores of animals along with flora and fauna from the Cambodian forests were wiped out by unscrupulous market forces to meet China's ongoing demand for the acid bile of bears and other potions touted as aphrodisiac or longevity cure-alls.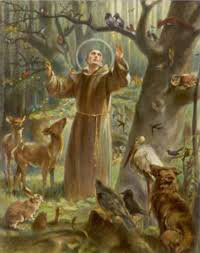 "What I think many find so confronting about this beautiful document by Pope Francis is that the main point is the dignity of the human person and creation, and what he is basically saying to us, is that we haven't got it right and that we still need to work on this. He is telling us that we must be converted to the fact that creation and the human person share the same dignity and are both God's creations.
"But if you only see the world as something to profit from and exploit, then this is a difficult concept to come to terms with," he says.
Dr Lovell-Jones says it is important to understand that papal encyclicals are not something that spontaneously occurs in the mind of a pontiff but are part of an ongoing discourse.
"Pope Francis' Laudato Si' encyclical on the environment was preceded by teachings apparent in the discourse of the pontificates of Pope Paul VI, St John Paul II and Pope Benedict XVI. Each of those three Popes called for a different kind of approach in the way we care for our world and all its creatures. This approach was fashioned by St Francis of Assisi, and fundamentally maintains that as all creation has been created by God, we need to look at nature as a creature of God," he explains, pointing out that by following St Francis' approach to nature, and regarding all living things as God's creations, caring for our "common home" becomes a moral issue.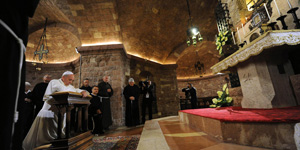 The saint from whom Pope Francis takes his name provide the heart and inspiration for Laudato Si'.
"It should also be noted that when St Francis of Assisi, lived he was considered counter-cultural to his times," Dr Lovell-Jones points out.
In the 12th century the papacy and Church had become riddled with corruption and simony. The wealthy and powerful were able to buy their way into the Church and into high office and the problem was ongoing. People during these times had become disillusioned and disgusted with the corruption in the Church.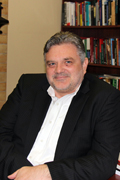 Then along came St Francis, who had been born wealthy but who took vows of poverty and lived as simply as possible, embracing all people, creatures, plants, the sun and moon and all he saw, as God's creation and God's great gift.
The response to St Francis, the way he lived, his vows of poverty and his wonder and awe and love for all creation was immediate and amazing.
"Together with the Carmelites and St Dominic, whose teachings were similar, St Francis led the re-birth of the Church," Dr Lovell-Jones says.
In addition to Pope Francis' call for all of us to respect God's creation in all its forms and live in harmony with creation, the Pontiff calls for the world to work together for the "common good."
"The common good doesn't exist under a tree stump. It is something we have to create and it is up to us to create social conditions where everyone can reach their full potential. But the common good is not only about helping us as individuals to reach our full potential, but about helping those in other parts of the world," Dr Lovell-Jones says. "People growing up in polluted and impoverished cities and communities across the globe need to be able to reach their full potential just as you and I are able to do here in Australia."
To read Laudato Si' in full please see here.