No One Secret in Our Search for Happiness
Catholic Communications, Sydney Archdiocese,
25 Jun 2015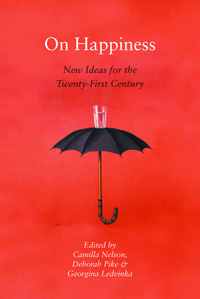 Father Brendan Purcell, Adjunct Professor of Philosophy at the University of Notre Dame Sydney doesn't hesitate when asked about the secret of happiness: "Off the top of my head, the first thing that comes to mind is from the Gospel where in the Book of Matthew the King says: 'whatever you did for one of the least of these brothers and sisters of mine, you did for me.'"
Fr Brendan, who is also Assistant Priest at St Mary's Cathedral, firmly believes that by not focussing on oneself but instead focusing on other people and making them happy, is the secret.
"All we need to do is look to the saints of the Church. They all found great happiness and joy in their selfless dedication to others and to God," he says.
Whether it is our Christian faith or another faith, studies continue to show that those with a profound belief in God tend to be better balanced, to have fewer problems with breakdowns and who seem to cope better with suffering and emotional pain.
"Studies have also found that adolescents who attend Church or some other place of worship regularly have less chance of becoming involved with alcohol or drugs or becoming promiscuous. This is not to say if teenagers don't go to Church they will go off the rails. But the indications show that adolescents who go to Church - usually because their parents are going - respect and are close to their parents, and generally seem to be better balanced than their peers," he says.
For many of us, happiness and deep contentment may be found in our faith and in living the Gospel. For others, happiness may be found in simple joys with their families or in music or great art.
Humans from time immemorial have searched for the secret to happiness. But the concept of happiness is subjective, and in our modern age may be far more complex and paradoxical than is popularly imagined.
Now a new book has been released that explores happiness in today's world.
"On Happiness New Ideas for the Twentieth Century" is compilation of essays on happiness contributed by 16 of Australia's leading philosophers, writers, academics, social commentators, psychologists, environmentalists, doctors and ethicists.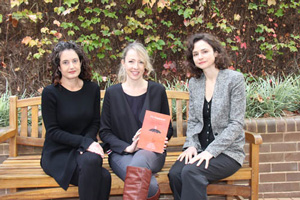 Their thoughts on this often elusive emotion are revealing, and also show that in some cases our pursuit of happiness may in fact be the cause of our discontent.
"Happiness means different things to different people and when we first had the idea for a book on happiness, we wanted to go beyond the common understanding of what happiness is and explore what happiness means at a deeper level and in different contexts," says Georgina Ledvinka co-editor with Dr Camilla Nelson and Dr Deborah Pile.
Like Fr Brendan, the three women are academics at the University of Notre Dame Sydney and say the idea for the book grew from the response to a seminar on happiness held at UNDA's Broadway campus in 2012.

"The seminar showed us just how much interest there was in the concept of happiness and the strategies used by different people in the pursuit of happiness. We wanted to find out more and delve into the search and problems associated with happiness in areas such as politics, economics and philosophy," Georgina says.
The three women joined forces to produce the book, contributing to it as well as editing each essay.
"We started off by making a wish list of the people we wanted to approach and to ask if they'd contribute their thoughts about happiness for our book. We expected a few to say no. But what was wonderful was that everyone we approached said yes. They were also unfailingly generous with their time, and with the high quality of the essays they contributed," Georgina says.
Georgina is a Lecturer in English Literature at UNDA's Sydney campus whose research includes representations of gender, race and religion in children's fiction with her work published in a number of journals including the prestigious International Research in Children's Literature.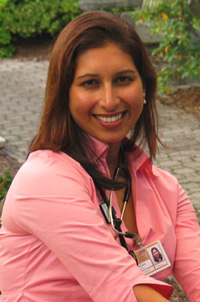 Her co-editor and contributor, Dr Camilla Nelson is Senior Lecturer in Writing at UNDA, publishes in the fields of creativity, cultural history and popular culture and is also the author of two novels ("Perverse Acts" and "Crooked") and a range of journalistic and scholarly essays.
While the third co-editor and force behind the book "On Happiness," Dr Deborah Pike is a Senior Lecturer in English literature at UNDA's School of Arts and Sciences in Sydney and has published in areas of cultural studies, post colonial and modernist literatures and previously held academic posts at the University of Paris VII, Denis-Diderot and the Parish Institute of Political Studies.
"We are academics but we wanted to ensure the book was written so that it was easy to read and accessible to everyone," Georgina says, pointing out that rather none of the essays, despite many being written by academics, are written in the often dense, dry language of academia.
Launched this week by the University of Western Australia Publishers (UWA) and Dymocks Sydney, "On Happiness Ideas for the Twenty-First Century" includes contributions from the University of NSW's School of Psychology's respected academic, Brock Bastian who explores the unexpected psychological effects of too much happiness in his essay: "Loving Happiness but Feeling Sad."
Larissa Behrendt, Professor of Law and Director of the Jumbunna Indigenous House of Learning at the University of Technology Sydney, writes about the happiness that makes for a generous spirit in an essay headed: "The Things You Shouldn't say to an Aborigine," while Professor of Public Ethics at Charles Sturt University and well known intellectual, social commentator and founder of the Australia Institute, Clive Hamilton writes about the "Lies of Happiness" and explains why "affluenza" does not bring happiness, and why it is unlikely to disappear.
In other outstanding contributions, the philosophy of happiness is investigated by Richard Paul Hamilton, Lecturer in Philosophy at UNDA's Fremantle campus, while David Ritter of Greenpeace Australia Pacific explores fossil fuels, climate change and the struggle for human happiness.
"On the Cancer Ward" is another powerful and moving essay by oncologist and Fulbright scholar Ranjana Srivastava who documents conversations with her patients.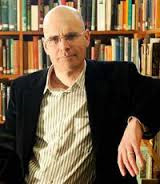 Laughter as a source of happiness is not forgotten however, and included in the book is an essay by Tony Moore, Senior Lecturer in Communications and Media who writes about Aussie satire and humour in "Stop Laughing - this is Serious."
UNDA's Camilla Nelson and co-editor of the book, contributes her own strong essay on "#Happy Housewives and Angry Feminists" and debunks many of the myths of modern motherhood while fellow academic and co-editor, Deborah Pike tackles "The Russian Way to Happiness: On Love, Choice and Community."
Georgina Ledvinka, who also edited "On Happiness" teams up Anna Kamaralli, lecturer in drama and Shakespeare studies, in an essay entitled "And they lived happily Ever After."
"We looked at a wide range of children's stories and the more deeply we looked, the more often we discovered that far from having happy endings, they were frequently grim and even gruesome," Georgina says citing such favourites as "Lemony Snicket: A series of unfortunate events" along with Grimms' fairytales where wicked witches abound and children are frequently victims of villainous stepmothers and those with evil intent.
"I think these stories actually help to build empathy in children which is really interesting and something I want to explore further," she says.
"On Happiness New Ideas for the Twenty-First Century" (UWA rrp $29.95) edited by academics Dr Camilla Nelson, Dr Deborah Pike and Georgina Ledvinka at the University of Notre Dame Sydney is available now at all leading bookstores.