2015 eConference Breaks New Ground with Interfaith Dialogue and Live Chat Portal
Catholic Communications, Sydney Archdiocese,
22 Jun 2015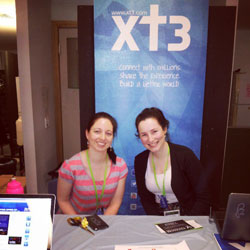 The Catholic international social media website, Xt3 has partnered the Broken Bay Institute (BBI) to enable thousands of participants in tomorrow's eConference to access a live chat portal for an online series of lectures and discussions on the challenging topics of religion, violence and peace. Members of various faiths from across Australia and from over 14 countries will be able to submit questions and comment in real time throughout the four-hour conference.
"The chat panel is used by us at Xt3 regularly for our own webcasts and we are very excited to provide this function for this year's BBI eConference. We will also be engaging in Facebook and Twitter, throughout the event," says Mary Elias, Content Manager and Site Administrator for Xt3.
This year's eConference explores religion, and asks if people of different religions can co-exist peacefully.
Entitled Religion: Catalyst for Violence or Peace? Probing the Abrahamic Traditions of Answers, the eConference features four outstanding speakers each of whom is a respected authority on the interconnectedness of three of the world's great religions: Christianity, Islam and Judaism.
Emeritus Professor Terry Lovat from the University of Newcastle who has spent more than 20 years researching and studying Islam and establishing the differences and similarities between the Australian and Islamic cultures, will give the opening address after the eConference welcome and prayer scheduled for 10.00 am tomorrow, 23 June.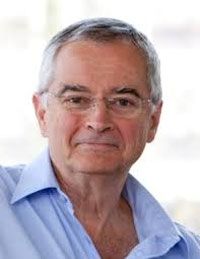 Frequently frustrated by what he describes as the ill-informed commentary about the Muslim and Islamic faith in Australia's mainstream media, Dr Lovat's address will focus on "Reconciling the Abrahamic Traditions: Lessons from Convivencia."
This will be followed after a facilitator's discussion break of 20 minutes, by the Rev Professor Dorothy Lee, Dean of the Theological School and the Frank Woods Professor in New Testament at the University of Melbourne in a talk entitled: "Violence or Peace? The perspective of Jesus in the Sermon on the Mount."
At 11.35 am after another discussion break one of Australia's most admired and respected Muslim leaders, Imam Mohamad Abdalla, Associate Professor at Griffith University's Islamic Research Unit Qld, will explore "Interconnectedness of Traditions in the Islamic Civilisation: the Abrahamic Faiths in the Service of Knowledge."
The fourth presenter is USA's renowned Professor of New Testament and Jewish Studies at Divinity School and the College of Arts and Sciences, Vanderbilt University, Tennesee will discuss "Jewish Dialogue with Christians and Muslims: Neighbours or Strangers, Reconciliation or Respect?"
The afternoon will feature a panel discussion between the four presenters during which time eConference partipants will be able to ask questions in real time via Xt3's live chat portal.
"The portal is very popular with Xt3 viewers as it makes our webcasts truly interactive," says Mary Elias, adding that she is not only looking forward to providing the live chat portal to all those taking part in tomorrow's eConference but looking forward to their questions and comments on such an interesting topic as interfaith relations and their influence on violence or peace.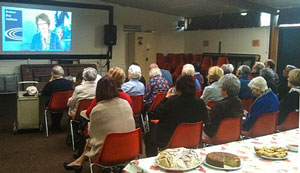 In addition to the live chat portal, for the first time this year BBI's eConference will also offer live captioning for the profoundly deaf and hearing impaired to enable even more people to hear outstanding speakers and theologians as well as participate in the Q and A sessions.
The subject of tomorrow's eConference is particularly timely in a world where in less than 12 months, the ruthless Sunni Muslim terrorist armies of the Islamic State have taken over much of northern Iraq and Syria, showing no mercy either to Christians or Shi'ite Muslims. It also comes during a period of ongoing unrest between Palestine and Israel, civil war between Islamic North Sudan and Christian South Sudan and the brutal treatment of Muslim Rohingas in Buddhist Myammar, formerly known as Burma.
"It often surprises people to know the extent of the connection between the three Abrahamic faiths. Most Christians have no idea that Islam believes in Abraham, Moses, large sections of what we call the Old Testament and even, Jesus," says Professor Lovat and believes the closesness of this connection is both part of the problem and the solution. "It's a love-hate relatioinship, like you find in any family, and this is part of the problem that erupts in Jerusalem or Syria and Iraq today. When these 'family squabbles' happen, the only way to solve them is to bring the family back together and work on the common ties."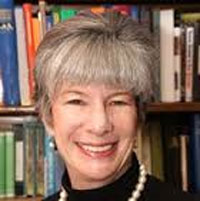 Imam Associate Professor Abdalla points out that as part of the traditions of the Islamic civilisation, Muslims, Christians and Jews have long worked together - against all the odds - utilising the talent, knowledge and skills of people of diverse faith traditions to advance knowledge that has served humanity in such areas as science and medicine. While Professor Levine says that studying the New Testament, which is an essentially Christian text, is an essential part of her work in Jewish studies.
"To ignore the New Testament is to leave a gap in Jewish history. Similarly to ignore Jewish history risks misunderstanding of what the New Testamaent says," she explains but cautions against "sacrificing our particular traditions on the altar of interfaith sensitivity."
As Melbourne-based Professor Dorothy Lee agrees that the three faiths have much in common but that we should also respectfully state our differences.
BBI's first ground-breaking eConference was held in July 2009. Entitled "Paul - the Man, the Mission and Message for Today," the conference was held to mark the end of the Pauline year and was designed to enable people of all ages, regardless of where they lived, a chance not only to hear some of the world's outstanding scholars, theologians and thinkers but to actively participate.
Each year since, the number of those taking part in BBI's eConferences has continued to grow with the most recent conference, which was held in May last year and explored "Pope Francis: Modelling the Ministry of St Peter," recording a record 50,000 participants from across Australia and from more than 20 other countries worldwide.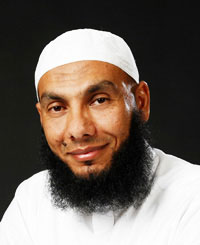 Previous BBI eConferences have covered a wide range of theological and spiritual subject areas. Topics explored include Holy Spirit-Giver of Life; Jesus the Christ; Mary the first Disciple; Vatican II: an Event of Grace and each of the four Gospels and the writings of St Paul.
DVDs of each of the 10 BBI eConferences held so far are available to the general public and comprise an invaluable resource for schools, university, church study groups, Catholic adult education as well as individuals.
Thanks to the continuing advances in communication technology, eConferences offer people in remote and rural areas as well as those in cities, schools and universities the chance to hear some of the world's great thinkers and theologians.
Free to participants, BBI's eConference are held at sites across across Australia, close to wherever they live or work, and with trained facilitators at each location helping to guide 20-minute discussions after each presenter.
In previous years, participants asked questions and gave comments via email. But now thanks to the continuing advances in communication technology, this year's participants can simply to log on to Xt3's live chat room portal and ask their questions or give their comments in real time.
To find out more about tomorrow's eConference or to register to take part see http://www.bbi.catholic.edu.au/eConference