Urgent Need for Affordable Housing - CSSA
Catholic Communications, Sydney Archdiocese,
1 Jun 2015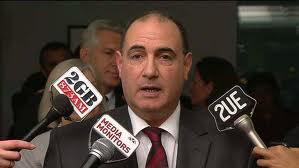 Australia's leading welfare groups who care for the homeless and those struggling on the margins have called on State and Federal Governments to address the lack of affordable housing not only for those on low incomes but also for working families.
Catholic Social Services Australia (CSSA), St Vincent de Paul Society, Anglicare and the Australian Council of Social Services (ACOSS) have all expressed deep concern that despite their submissions, the Federal Budget for 2015-16 has ignored the growing crisis in housing affordability.
They have also expressed alarm at the lack of both public and private housing to meet the needs of Australia's increasing population.
"Affordable housing is a national issue that requires a national response," says Marcelle Mogg, CEO of CSSA.
CSSA represents more than 60 Catholic social welfare organisations including CatholicCare in every state and dioceses as well as many other well known agencies such as Jesuit Social Services, MacKillop Family Services, Marist Youth Services and Mary Aikenhead Ministries.
"It is regrettable that the 2015-2016 Federal Budget provided no long -term certainty for housing services. This follows cuts made in the 2014-15 Budget to grants programs as well as to specific housing services including homelessness programs, the monitoring of housing demand and supply, funding for peak housing bodies and the National Rental Affordability Scheme," Ms Mogg says.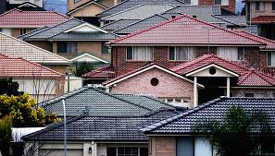 In addition to these cuts, the problem has been further compounded by the lack of additional funding to state and territory governments to cover the gaps left by the withdrawal of funding for public housing in 2014, she says.
Although the lack of affordable public and private housing affects every state and territory, it is in NSW where more than 55,000 households on the waiting list for public housing. In figures published by the NSW's Government's Housing Pathways, the wait in areas such Sydney's north, south-west and south-east, can take up to 10 years or more.
A statewide review tabled in the NSW Parliament last year by the NSW Auditor General Peter Acherterstraat found that social housing meets just 44% of need. The review found that while there were 214,000 currently living in public housing across the state, a further 120,000 people or 55,000 households were on the waiting list, and warned that the waiting list is expected to blow out to 86,000 households by 2016.
Along with the shortage of public and social housing, is a severe shortage of private rentals for those on low incomes or income support.
A recent survey by Anglicare found that of the 12,500 rentals advertised in Sydney in April last year, only 33 were affordable for people on welfare, and for the working poor, just 800.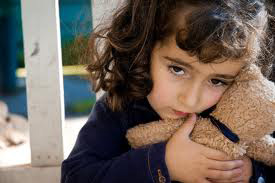 In March this year, the median asking rent for Sydney had risen to $520 per week. But with Sydney's property boom showing no sign of flagging, the average rent could well hit $550 or even $600 by year's end.
"Housing is a human right, but one that is unfulfilled for many Australians," Dr John Falzon, CEO of the National Council of St Vincent de Paul Society pointed out in Vinnies' submission to the Federal Government in the lead up to this year's Budget.
"Insecure, unaffordable and inadequate housing are at chronic levels. More investment is needed and this must form part of a plan to fix Australia's housing crisis," the submission stated.
Like ACOSS and other agencies, Vinnies also asked the Government to reverse last year's Budget cuts to women's shelters, legal aid and other services that support people leaving situations of family violence.
With more than 100,000 Australians experiencing homelessness on any given night of the year, Vinnies said the reinstatement of funds to women's shelters, legal aid and other services that support people leaving situation of family violence was urgently needed.
"Adequate and secure housing provides a base from which people can sustain themselves, care for others, participate in their communities and contribute to the economy," the submission said.
While welcoming this year's Budget's decision to extend the National Partnership Agreement on Homelessness for a further two years, Australia's welfare agencies remain deeply concerned that there was no attempt to address the lack of available and affordable housing for Australians on low incomes or on income support.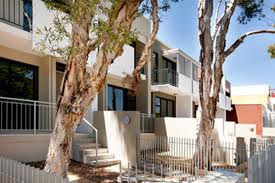 Dr Cassandra Goldie, CEO of ACOSS says a recent Productivity Commission report dispels the myth that public housing is a disincentive to work and instead highlights the role of stable housing in employment outcomes. The Commission report also highlighted Australia's weak tenancy protections compared with other OECD nations, with shorter lease terms and notice for termination and "without grounds" terminations.
"The Commission lends support to recent calls by community and housing peaks for reform of tenancy legislation to increase stability of tenure for renters in the private market," says Dr Tessa Boyd-Caine, Deputy CEO of ACOSS.
Marcelle Mogg of CSSA points out that housing is frequently the first need that has to be addressed when people access Catholic welfare agencies and says without a place to call home, other issues such as health, employment or education cannot be addressed.
Along with the severe shortage of public and social housing for vulnerable Australians, including the elderly and young people affected by changes to income support payments, CSSA says the private rental market in metropolitan areas such as Sydney is out of reach for anyone on low incomes, income support or the minimum wage.
"In addition the private rental market does not provide enough housing stock for lower income families, and often there are barriers to entry such as expensive bonds and referee checks," Ms Mogg says.
Housing is a national issue just like education and health, and requires leadership at a national level, she says.