Notre Dame Offers Unique After Hours Tours to Prospective Students
Catholic Communications, Sydney Archdiocese,
1 Jun 2015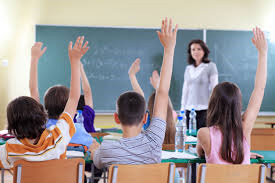 Each year the University of Notre Dame's Sydney Campus offers a course information day for would-be students and their parents. But as with so many prospective students and their families having commitments during the day, the University will hold two Twilight Tours and Information Evenings this week.
On Tuesday 2 June and Wednesday 3 June, Notre Dame's Sydney campus will keep the doors open from 5 pm until 7 pm especially for would-be students and their families.
Not only will professors, lecturers and staff be on hand to discuss the many courses and options available at the University, but students will also be there to talk about life at UNDA's vibrant Broadway Campus.
Those attending either evening will also have a chance to have a personalised tour of the campus including the school of Arts & Sciences, the School of Business, the School of Education, the School of Law, the School of Nursing and the recently opened and newly-renovated School of Philosophy and Theology.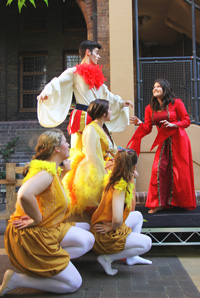 Notre Dame Sydney has extended an open invitation to those leaving school at the end of this year as well as students in Year 11 and to anyone who wishes to enrol in the second semester, beginning in August, and embark on studies for a degree or a diploma. Parents of a son or daughter planning a university education are also encouraged to come along.
At this week's Twilight Tours and Information Evenings, would-be students and their families will also have a chance to speak with staff at the University's Admissions and Prospective Students Office. They will also have the opportunity to enrol there and then, either for UNDA's spring semester which begins on 27 July or for the start of the autumn semester which begins in February 2016.
"To be able to enquire, study and enrol all at the same time, particularly for those who are time-poor, is a chance not to be missed," says Anne-Maree McCarthy, Manager of UNDA Sydney's Admissions and Prospective Students Office.
Unlike applications for places at most of Australia's universities, UNDA's Admission Process not only consider the applicant's ATAR scores or equivalent academic achievements, but also takes into account the applicant's personal qualities, motivation, academic potential and contribution to their school and local community.
Each applicant is individually interviewed as part of UNDA's Admission Process.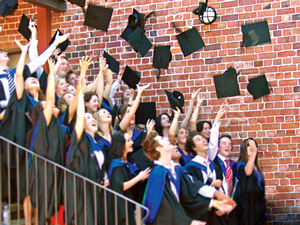 "This enables students to tell us what they're passionate about, highlight some significant achievements and share the reasons for studying their chosen course," Anne-Marie McCarthy explains. "Being a Catholic University, Notre Dame is committed to ensuring students receive personalised high quality education throughout their time with us."
Notre Dame's core curriculum with its compulsory units in Ethics 1, Philosophy 1 and Theology 1, also helps ensure those graduating from the university are ethical, highly professional and eager to make a significant contribution to society.
Australia's youngest university, the University of Notre Dame Sydney has consistently been awarded a five star ranking in the Good Universities Guide for quality undergraduate and graduate students.
In addition, the Good Universities Guide 2015 published in August last year yet again awarded UNDA with top marks in the all-important categories of "Getting a Fulltime Job": and "Graduate Starting Salaries."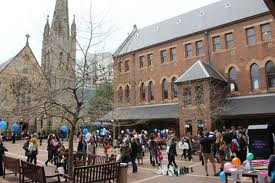 While the Sydney campus is well known for producing high quality graduates in education, nursing, medicine, law and theology and philosophy, less well known is the university's highly-regarded Theatre Studies course which is a combination of practical and theoretical learning and provides students with opportunities to study acting, directing, theatre crafts, communications and literature.
The Theatre Studies program is also taken by students in other disciplines such as law or education where the ability to communicate is essential and where theatre studies can prove invaluable.
To book a personalised consultation and individual Twilight Tour of Notre Dame's Broadway campus from 5 to 7 pm tomorrow evening you can register at nd.ed.au/twilight or phone the University of Notre Dame's Prospective Student Office at 02 8204 4404