World Hails Pope's Call to Protect the Environment, the Poor and our Fragile Planet
Catholic Communications, Sydney Archdiocese,
19 Jun 2015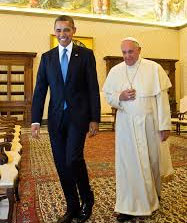 Less than 24 hours after the release of Laudato Si', Pope Francis' much-anticipated environmental encyclical, many of the world's leaders have given their enthusiastic support to the Holy Father's call to action both collectively and individually to protect our fragile planet.
UN Secretary General of the United Nations, Ban Ki-Moon, US President Barack Obama, the Archbishop of Canterbury Justin Welby, the Dalai Lama, President of the World Bank Jim Yong Kim, Rabbi David Rosen adviser on interfaith relations to the Chief Rabbinate of Israel and Professor Dr M. Din Syamsuddin, Chairman of the Indonesian branch of one of the oldest and largest Muslim movements in the world have issued statements hailing Laudato Si' and endorsing the Pope's plea to "hear the cry of the earth and the cry of the poor."
Here in Australia, senior Liberal and Federal Minister for Communications Malcolm Turnbull has urged all to read the encyclical which he said was penned "by a man who holds a position of great moral leadership."
"Pope Francis has put climate change and the needs of our world front and centre," says the President of the Australian Catholic Bishops Conference, Archbishop of Melbourne, the Most Rev Denis Hart.
"Other popes have spoken about the beauty of nature and looking after God's gift. But this Pope is saying: 'hey, we have a responsibility for our brothers and sisters, for our home. We have to conserve it. We have to look after it. To fail to do so would be highly irresponsible," Archbishop Hart says and describes Laudato Si' as a serious encyclical that was wide-reaching, carefully-considered, well-balanced and well-based.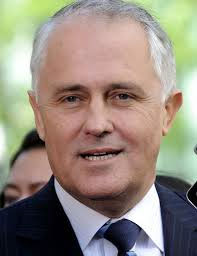 "I think this is a really significant moment and I am very pleased to be part of it," he says.
While the majority seem to have embraced the encyclical and the Pope's challenge to Catholics and non Catholics alike to halt human activity which is causing much of the destruction and degradation of our planet, even before the encyclical was released, dissenters were making their voices heard.
The Institute of Public Affairs Australia issued a press release which quoted controversial US-based priest, Fr James Evans who took the view that "Pope Francis' encyclical on climate change should not be treated as official Catholic doctrine binding on all Catholics, but rather a personal position of the Pope".
Another who dismissed the encyclical before it was released is Catholic convert Jeb Bush, scion of the oil rich Bush family, son of former President George Bush and brother of George W. Bush, who is currently running for the Republican Nomination to become America's next president.
The Encylical: "ought to be about making us better as people, less about things [that] end up getting into the political realm," he insisted at a political rally yesterday, saying he would not take economic advice from his priests, his cardinals or his Pope.
In Australia, political commentator and Executive Director of the Sydney Institute Gerard Henderson was not complimentary of the encyclical when he appeared on television and described it as "not particularly exciting," and claiming it was aimed at "the sort of left liberal socially concerned people of western Europe and north America, and accusing the document of being "a bit all over the place."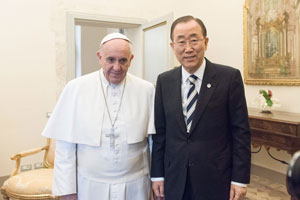 "I don't know if Pope Francis can draw together all the fractious voices in the world around the environment and get them talking to each other, but if the encyclical released yesterday is any indication, he is sure giving it his best shot," says Father Peter Smith, Justice and Peace Promoter for the Archdiocese of Sydney.
"Even before Laudato Si' was released voices both inside and outside Australia were already dissenting from its content, while others inside and outside the Church were extolling the document," he says.
Pleased that a conversation has defintely started on the encyclical's tripartite ecologies of human, social and environmental concerns, Fr Peter is convinced this is a conversation we all need to have, both individually, as communities and as a nation.
Fr Peter predicts the encyclical will be far-reaching and of historic import, and believes that the Pope having spent most of his life in Argentina adds a special resonance and authority to the document.
As an Argentinian, Pope Francis knows about confronting, desperate poverty and the hard scrabble life needed to survive in the slums of Buenos Aires. He has also seen first-hand, and lamented, the vast discrepancy between the poor and the rich of Argentina and witnessed corruption and policy-makers and the wealthy's widespread disregard for the poor. He has also witnessed the exploitation of Argentina's resources by multinationals.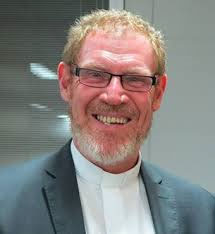 In Laudato Si', Pope Francis cites his papal predecessors who urged us to be caretakers of God's great gift of our common home and planet.
"But I am not sure that a European pope would have had the same power and impact with an encyclical about ecology and the environment," Fr Peter says. "Pope Francis is not just writing the encyclical, he actually knows and has lived what he is writing about. And it is because of the life he has led, and because the world knows him as a man of integrity, that gives Laudato Si' so much weight and power."
Dr Neil Ormerod, Professor of Theology at the Australian Catholic University's Institute for Religion and Critical Inquiry, believes Pope Francis' encyclical is set to enlarge the debate on global warming.
Although it is clear for anyone who has read and studied the lengthy document, Laudato Si' is not just about the issue of climate change but embraces every aspect of ecological concern from biodiversity, genetically modified crops, increased use of public transport to the piles of waste generated by overconsumption, Dr Ormerod predicts it will be the Pope's claims in relation to climate change that will generate the most controversy - and have the greatest political significance.
In a call he believes will upset many climate sceptics, Laudato Si' calls for binding, enforceable international agreements on climate change.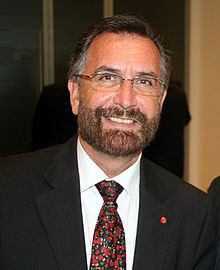 Pulling no punches, the Pope calls for a reduction in carbon dioxide emissions by "substituting fossil fuels and developing sources of renewable energy" and that "technology based on the use of highly polluting fossil fuels - especially coal but also oil and to a lesser degree gas - needs to be progressively replaced without delay."
"The Pope calls for a cessation of the world's reliance on fossil fuels and urges immediate action to reduce carbon dioxide emissions by developing sources of renewable energy," Dr Ormerod says and believes this is what will trigger robust debate from sceptics.
One of the charges already levelled is that as a religious leader, Pope Francis has no business or credibility writing about science.
"That is a ludicrous suggestion. Pope Francis has access to the top scientists worldwide and is advised by the Pontifical Academy of Sciences which has a membership roster that includes more than 21 Nobel Prize winners," Dr Ormerod says and urges everyone whether Catholic or non Catholic to read Laudato Si'.
So too does Fr Peter Smith.
"What I like about this encyclical is its accessibility, and how readable it is. I like that it has a far reach. I like that it is a challenge. I like that it is courageous and takes a stand. I like that it is scientific, pastoral, spiritual and indeed, human," he says.