Catholic Education Welcomes Boost to Capital Funding
Catholic Communications, Sydney Archdiocese,
19 Jun 2015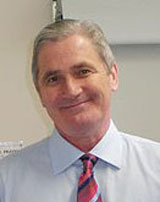 The Catholic Education Commission NSW (CECNSW) has welcomed the NSW Government's decision to inject $50 million for funding to non government schools.
The $50 million funding from the state Government will be delivered over the next four years with the CECNSW planning to compete for $15 million for each of those years in order to meet demands of Sydney and the rest of the state's fast growing population.
Although $15 million would be double the current funding level for capital works at the state's 288 Catholic schools, CECNSW Acting Chairman, Peter Turner says the increase is necessary because current capital grants to Catholic schools had been virtually cancelled out by infrastructure changes imposed by local councils and state-owned utilities on new school building works.
"From 2012 to 2014 Catholic schools received $21.9 million in capital grants from the NSW Government but were forced to pay $21.3 million in infrastructure charges; charges which are not levied on government schools," Mr Turner says.
Until today's announcement by Minister for Education Adrian Piccoli of increased funding support for students in non government schools under the NSW Building Grants Assistance Scheme, the CECNSW had been concerned that the $7.6 million provided by the Government for 2015 was only enough to part-fund seven of the 39 Catholic schools building projects that had sought funding assistance.
Enrolments at all government and non government schools in NSW are predicted to increase by an additional 267,000 students by 2031.
Of this number, Catholic schools will have to prepare for a minimum increase of 58,000 additional students over the next 16 years. This will require the construction of many extra classrooms as well as a greater number of schools.
Primary and secondary systemic Catholic schools in NSW currently educate more than 254,000 students and employ more than 27,000 teaching and support staff.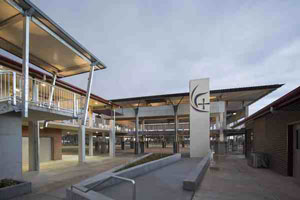 For more than a decade, demand for a Catholic education has been at an all time high with student enrolments increasing year on year since 2009.
Parents of students at Catholic schools currently provide two thirds of the capital funding needed, Mr Turner says with the remainder coming from the Federal and NSW Governments.
"The capital funding boost announced by the Minister for Education today will help ease the pressure on parents who have funded the bulk of Catholic school construction for generations of students," Mr Turner says.
The majority of capital funds at the state's Catholic schools will continue to come from parents, but with today's announcement fears that fees may have to be increased have been put to rest and there is now much needed certainty until 2019.
Today's announcement by the Minister took place during his visit to St Benedict's Catholic College at Oran Park in Sydney's south west. Opened in 2011 the co-educational secondary college is one of the fastest growing schools across NSW.
"Demand for school places is increasing throughout NSW and this funding recognises the significant role non-government schools play," Mr Piccoli said.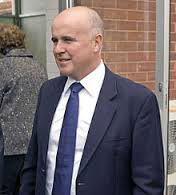 He also said that the funding announced today under the Government's Building Grants Assistance Scheme was specifically directed towards low and medium fee independent and Catholic schools.
The Principal of St Benedict's College, Michael Hanratty said the College had already had more than 230 enrolment applications for Year 7 for the school year beginning February next year but was only able to accommodate 183 of those who had applied.
"St Benedict's has received $19.8 million in NSW Government funding and $12 million from the school community over the past four years to help us build new classrooms and other facilities such as science laboratories," he said.
Projects underway for the College next year include completing work on a school library and six new classrooms and beginning another stage of building which will include a further 18 classrooms.