No Renewal of Our Relationship with Nature Without Renewal of Humanity Itself - Pope Francis
Catholic Communications, Sydney Archdiocese,
18 Jun 2015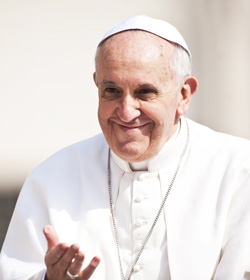 Our relationship with the environment can never be isolated from our relationship with others and with God, Pope Francis declares in his much-anticipated encyclical,
Laudato Si'
(Praise Be) which was released by the Vatican today.
Taking the title of his second Encyclical Letter from the Canticle of the Creatures written by St Francis of Assisi, whose name the Holy Father adopted when he was elected Pope, the Pontiff begins his Encyclical Letter quoting from the Canticle, and reminding us that our fragile planet, our common home "is like a sister with whom we share our life and a beautiful mother, who opens her arms to embrace us."
"This sister now cries out to us because of the harm we have inflicted on her by our irresponsible use and abuse of the goods with which God has endowed her. We have come to see ourselves as her lords and masters, entitled to plunder her at will. The violence present in our hearts, wounded by sin, is also reflected in the symptoms of sickness evident in the soil, in the water, in the air and in all forms of life," he writes.
In a remarkable 106-page document, Pope Francis calls on all of us to cooperate as instruments of God for the care of creation.
St Francis of Assisi, whom Pope Francis calls his guide and inspiration is also: "the example par excellence of care for the vulnerable and of integral ecology lived out joyfully and authentically."
"(St Francis) was a mystic and a pilgrim who lived in simplicity and in wonderful harmony with God, with others, with nature and with himself. He shows us just how inseparable the bond is between concern for nature, justice for the poor, commitment to society and interior peace," Pope Francis writes. "Just as what happens when we fall in love with someone, whenever he would gaze at the sun, the moon, or the smallest of animals, he would burst into song drawing all other creatures into his praise. His response to the world around him was so much more than intellectual appreciation or economic calculus, for him each and every creature was a sister united to him by bonds of affection. That is why he felt called to care for all that exists."
However the Holy Father warns that when we approach nature and the environment without the openness to awe and wonder experienced by St Francis, our attitude becomes that of masters, consumers and ruthless exploiters, unable to set limits on our immediate needs.
"The poverty and austerity of St Francis were no mere veneer of asceticism, but something much more radical: a refusal to turn reality into an object simply to be used and controlled."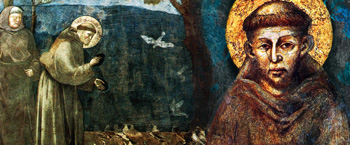 Like his namesake, Pope Francis' vision for the world is one based on integral ecology, which includes human ecology, environmental ecology, cultural ecology, social ecology, economic ecology and natural ecology.
"We need a conversation which includes everyone since the environmental challenge we are undergoing and its human roots, concern and affect us all," he writes at the start of his encyclical and expresses his hope that Laudato Si', now added to the body of the Church's social teaching, "can help us acknowledge the appeal, immensity and urgency of the challenge we face."
Divided into six chapters, each with its own subheadings, Pope Francis addresses ecology in its widest sense and although he pulls no punches when writing about pollution and climate change, the issue of water, the loss of biodiversity, global inequality, the decline in the quality of human life and the breakdown in society, he also offers the light offered by faith and the Gospel of Creation. He traces the wisdom of biblical accounts in caring for one another and for all God's creatures, plants and our common home.
Other chapters deal with environmental, economic and social ecology, today's rampant consumerism and throwaway society, the impact of technology, the crisis and effects of modern anthropocentrism, justice between generations and the principle of the common good.
But above all Laudato Si' is a celebration of God's great gift of creation, the Trinity and relationship between all creatures and all living things.
"We have to realise that a true ecological approach ALWAYS becomes a social approach; it must integrate questions of justice in debates of the environment so we hear both the cry of the earth and the cry of the poor," Pope Francis writes.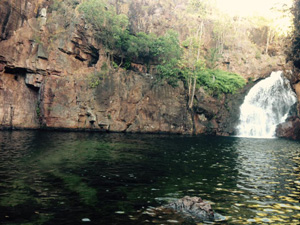 "The deterioration of the environment and of society affects the most vulnerable people on the planet. But generally speaking there is little in the way of clear awareness of problems which especially affect the excluded. Yet they are the majority of the planet's population, billions of people," he says and points out that the politicians, professionals, decision makers, communications media and centres of power are almost always located in affluent urban areas, far removed from the poor, with little direct contact or consideration for their problems.
"Instead of resolving the problems of the poor and thinking of how the world can be different, some can only propose a reduction in the birth rate. At times developing countries face forms of international pressure which make economic assistance contingent on certain policies of 'reproductive health'," he writes.
He is quick to debunk this. "While it is true that an unequal distribution of the population and of available resources creates obstacles to development and the sustainable use of the environment, it must nonetheless be recognised that demographic growth is fully compatible with an integral and shared development.
"To blame population growth instead of extreme and selective consumerism on the part of some, is one way of refusing the face the issues," he charges describing this an attempt to legitimise the present model of distribution where a minority believes it has the right to consume in a way which can never be universalised since the planet could not even contain the waste products of consumption.
From the start of the encyclical, Pope Francis makes it clear he is not the first Pontiff to voice concerns about the ecology, the care of our fragile planet and the impact of human greed and recklessness on the environment. As far back as 1971, ecological concerns were voiced by Pope Paul VI and were followed by similar concerns of Saint John XXIII, St John Paul II and Pope Emeritus Benedict XVI. Pope Francis quotes from Redemptor Hominus, the first encyclical of St John Paul II who was increasingly troubled that human beings frequently seemed "to see no other meaning in their natural environment than what serves for immediate use and consumption."
Pope Francis also quotes Ecumenical Patriarch Bartholomew I of Constantinople who believes we must look for solutions not only in technology but in a change of humanity, urging people to replace consumption with sacrifice, greed with generosity and wastefulness with the spirit of sharing.
Pope Francis shares these concerns and in his encyclical he talks of the damage inflicted on the world's ecosystem and environment by humans over the past 200 years.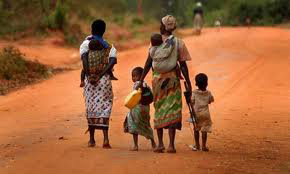 "Climate is a common good, belonging to us all and meant for all," he says and discusses many of the factors affecting climate, including current threats facing the world such as rising sea levels, the loss of tropical forests to filter or absorb increasing pollution from carbon dioxide, the acidification of our oceans, severe droughts and what he calls the "unprecedented destruction of eco systems."
"Climate change is a global problem with grave implications: environmental, social, economic, political and for the distribution of goods," he writes and says its worst impact will be felt by developing countries in the coming decades.
The poor live in many of areas that are particularly vulnerable to a warming world, with their means of subsistence largely dependent on natural reserves and ecosystems such as fishing, agriculture and forestry, especially in Africa.
"There has been a tragic rise in the number of migrants seeking to flee from the growing poverty caused by environmental degradation. But as they are not recognised by international conventions as refugees they are forced to bear the loss of their lives they have left behind with no legal protection whatsoever," he writes. "Our lack of response to these tragedies involving our brothers and sisters points to the loss that sense of responsibility for our fellow men and women upon which all civil society is founded."
Pope Francis also expresses his concern not only at the lack of safe drinking water for millions of the poor worldwide, with many dying each day from drinking unsafe water, but of the growing tendency to privatise this resource and turning it into a commodity subject to the laws of the market.
He also warns of the ongoing loss of biodiversity from over development, or destruction of native forests and from a warming climate. Many creatures and plants in areas such as the Amazon rainforest that could one day constitute important resources or contain genes which are key to curing diseases in the years ahead, or regulating environmental problems, are being destroyed.
"It is not enough, however, to think of different species merely as potential 'resources' to be exploited while overlooking the fact that they have value in themselves," he cautions.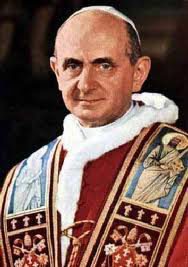 In one of the most powerful sections of Laudato Si', Pope Francis explores the effects of environmental degradation on people's lives under current models of development and what he calls "the throwaway culture."
"The human environment and the natural environment deteriorate together, we cannot adequately combat environmental degradation unless we attend to the causes related to human and social degradation," he says.
Under the heading "Decline in the Quality of Human Life," the Holy Father tackles the effects of technical innovations on employment, social exclusion, the inequitable distribution and consumption of energy, and other services, social breakdown, increased violence and the rise in new forms of social aggression, drug trafficking, growing drug use among young people and the loss of identity.
"These are signs that the growth of the past two centuries has not always led to integral development and an improvement in the quality of life. Some of these signs are also symptomatic of real social decline, the silent rupture of the bonds of integration and cohesion.
"Real relationships, with all the challenges they entail, now tend to be replaced by a type of internet communication," he writes. "This enables us to choose or eliminate relationships at whim, thus giving rise to a new type of contrived emotion, which has more to do with devices and displays than with other people and with nature."
Pope Francis reminds us of the creation accounts in the Book of Genesis which contain, in their own symbolic and narrative language, profound teachings about human existence and its historical reality, and suggest that human life is grounded in the three fundamental and closely intertwined relationships with God, with our neighbour and with the earth itself.
"The responsibility for God's earth means that human beings, endowed with intelligence, must respect the laws of nature and the delicate equilibria existing between the creatures of the world," Pope Francis writes. "The earth is the Lord's" (Ps 24:1); to Him belongs "the earth with all that is within it" (Dt 10:14).
Read Laudato Si', Pope Francis' second encyclical at www.vatican.va or download here.