Catholic Employers Reach Settlement With Teachers & Staff at NSW Catholic Schools
Catholic Communications, Sydney Archdiocese,
12 Jun 2015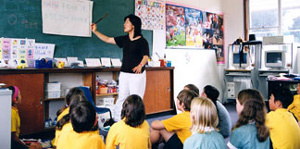 After 14 months of drawn out negotiations which have included rolling strikes and threats of further industrial action by teachers and staff at Catholic schools across NSW and the ACT, agreement has finally been reached with their Catholic employers over a new Enterprise Agreement.
In a joint statement last night the Catholic Commission for Employment Relations (CCER) and the Independent Education Union (IEU) announced they had reached a settlement, with a new Enterprise Agreement set to be put to Catholic school staff in Term 3 before being approved by the Fair Work Commission.
One of the major and last minute sticking points for the Union during negotiations with CCER had been a clause requiring teachers and support staff at Catholic schools to be supportive of the mission, teachings and values of the Catholic Church.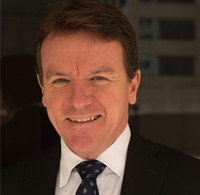 "What was proposed was entirely consistent with arrangements already in place," Tony Farley, Executive Director of CCER said at the time, pointing out that respect and support for the Catholic ethos was a mandatory requirement for all those employed at Catholic institutions, organisations, hospitals, universities and charities.
Not being a Catholic did not mean you could not be supportive of Catholic values, he said noting the fact that 23,000 teachers and support staff employed at NSW and ACT systemic Catholic Schools came from a wide range of different backgrounds, cultures, political views and religious faiths, or had no faith at all.
The support and respect for Catholic teachings and values had been an employment requirement for staff at Catholic schools ever since they were first established in NSW more than a century ago. But the EIU was concerned that if the provision was written into the Enterprise Agreement rather than being an agreed code of conduct, that this could lead to Catholic teachers and support staff facing unwarranted intrusion into their private lives.
But at the eleventh hour agreement on the wording of the clause was reached and the strike set for 28 April, called off.
Yesterday as part of the IEU's exhortation to members to "vote yes" on the Enterprise Agreement, the Union spells out the chief points reached between employers and employees, and under the heading: Catholic Ethos simply says: "Agreement on improved wording concerning the expectations and staff."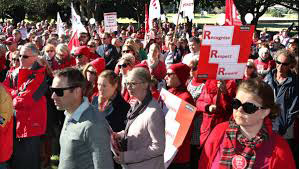 The Enterprise Agreement breaks new ground by addressing Australia's changing education landscape and putting forward a range of ideas about industrial arrangements to enable Catholic Schools to support both systems and staff to meet the evolving needs of 21st Century schools.
In addition to addressing evolving research on new ways teaching and learning can flourish, the draft Enterprise Agreement emphasised school-based collaborative decision-making as well as promoting teaching as a profession, strengthening school-based leadership and fostering community involvement.
This new approach was initially greeted with suspicion, along with a certain amount uncertainty and misunderstanding leading to the IEU beginning a series of disruptive rolling strikes at Catholic Schools across NSW and the ACT before negotiations had even begun.
The CCER insisted that the Enterprise Agreement presented to the IEU in April last year was a draft, and was designed to "start the conversation" and constantly reiterated throughout negotiations that "nothing was off the table."
Now after more than a year, the CCER and IEU have reached settlement on the new Enterprise Agreement covering teachers and support and operational staff at NSW and ACT Catholic systemic schools.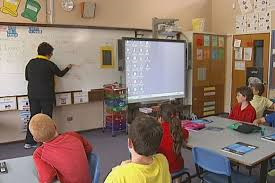 Pay rises are also part of the Agreement and once it is approved by the Fair Work Commission later this year, teachers at Catholic systemic schools in NSW will receive a pay rise of 2.27% backdated to the beginning January 2015 with a further increase of 2.5% from January 2016. General employees will also receive pay rises of 2.27% from July 2015 and a further 2.5% in January 2016.
"While the terms of the new agreement are important, the most significant lesson for Catholic employers is not about salary or conditions but the much bigger issue of staff engagement," CCER's Tony Farley says. "Rather than being a starting point for discussing change, an industrial negotiation needs to be the end-point of an ongoing conversation that occurs at the work place."
The Director of CCER has also told Catholic Schools across the State and the ACT that while agreement has been reached, and the bargaining and negotiations have now ended, this also marks the beginning of the engagement process that he insists will be "continuous, evolving and focussed on teaching and learning."