Archbishop Anthony Fisher OP Speaks About His Role as a New Member of the Congregation for the Doctrine of the Faith
Catholic Communications, Sydney Archdiocese,
8 May 2015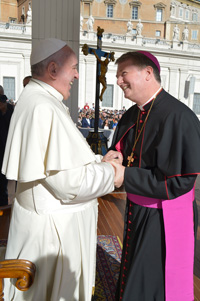 This week the Vatican announced the appointment of Archbishop Anthony Fisher to the Congregation for the Doctrine of the Faith or CDF in Rome.
The CDF is the oldest and often considered the most influential of the nine congregations of the Roman Curia.
It is also the Church's final intellectual and moral arbiter in questions of faith and morals and subsequently members are selected for their intellectual and theological standing.
Under its current prefect, German Cardinal Gerhard Muller, the congregation comprises an advisory board including cardinals, bishops, priests, lay theologians and canon lawyers.
When the Vatican announced the appointment Archbishop Anthony said;´ "I truly love the Catholic faith and the way of life it proposes and so it is a joy to join the body that is charged with safeguarding and clarifying these things. I am honoured and humbled that Pope Francis has chosen me to assist him in this new way!"
He added;"Dominicans have traditionally been very involved with 'the Holy Office' and so this new work should be 'a good fit'. My work in moral theology, especially in bioethics, and many years as a member of the Australian Bishops Commission for Doctrine and Morals, will have been good preparation."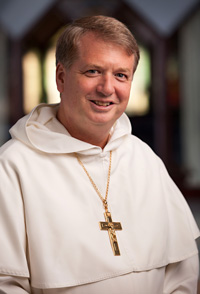 The appointment does not mean Archbishop Anthony will be relocating to Rome. However following the announcement the Archbishop spoke to Vatican Radio about his new role as well as many of the contemporary issues facing not only the Church but the world generally. Issues such as love, bioethics, marriage and family, personhood and dignity.
To listen to that interview with Vatican Radio's Michael Cornell click here http://www.xt3.com/library/view.php?id=18119