ACU to Confer Highest Honour on Archbishop Claudio Celli
Catholic Communications, Sydney Archdiocese,
5 May 2015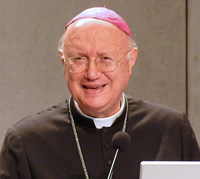 The Australian Catholic University will confer its highest honour on the President of the Pontifical Council for Social Communication, Archbishop Claudio Maria Celli at a ceremony at the university's Melbourne campus tomorrow Wednesday, 6 May.
Archbishop Celli is currently in Australia the ACBC three-day Catholic Communications Congress at North Sydney. The title of the national congress is "What is Our Voice" and Archbishop Celli delivered the keynote address.
His Grace will be created Doctor of the University by ACU Pro-Chancellor, Ted Exell in recognition of his work in communicating the Catholic faith through modern media and in establishing digital and social media channels for the Vatican.
The citation accompanying the award also recognises Archbishop Celli's significant contribution to the Holy See's mission for peace, dialogue and communication in the international arena.
Born in Rimini, Italy and ordained to the priesthood on 19 March, 1965, Archbishop Celli graduated from the Pontifical Ecclesiastical Academy in 1966.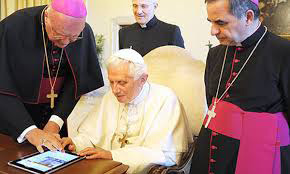 In 1990 he was appointed Undersecretary of the Relations with States section of the Vatican Secretariat of State. In 1995 was appointed Secretary of the Administration of the Patrimony of the Apostolic See and a few months later in early 1996 he received his Episcopal consecration by Pope John Paul II.
Just over a decade later, Pope Benedict XVI named Archbishop Celli as President of the Pontifical Council for Social Communications. His Grace has held this position since 2007 and has made it a priority for the Council to encourage Church communications to embrace and become part of today's world with its fast-changing technology and methods of communication.
Archbishop Celli has not only harnessed the potential of the new technologies to develop richer forms of dialogue and greater understanding among different communities, and identified opportunities for the Church to be president in new networks, but under his leadership at the Pontifical Council has established digital networks for the Vatican.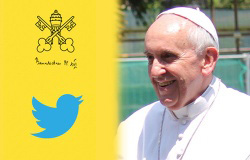 He was also one of the originators of Pope Benedict XVI's Twitter account, and more recently @Pontifex, the Twitter account of Pope Francis which currently has more than 11 million followers.
However Archbishop Celli insists that the most significant change in communication is not technological but cultural and urges those involved in Catholic communications to develop channels where people can source information, resources, education, forms of expression and establish relationships and online faith communities.