Vice Chancellor Defends ACU "Mercy Scholarships" for Bali Nine Pair
Catholic Communications, Sydney Archdiocese,
4 May 2015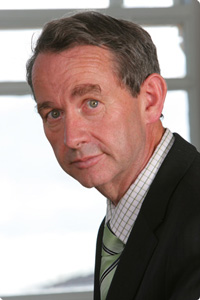 The Australian Catholic University's decision to create two Mercy Scholarships to be awarded each year to international students from Indonesia is a tribute and a commemoration of the reformation, courage and dignity of Australians, Andrew Chan and Myuran Sukumaran who were executed by an Indonesian firing squad last week.
"These are not scholarships in memory of men who once were drug runners," Professor Greg Craven, Vice Chancellor of ACU says, explaining that the scholarships will instead commemorate the men who met their deaths "reformed, redeemed, courageously and uncompromisingly human."
"I hope I die with such grace," he says.
Writing in The Australian newspaper this morning, Professor Craven defended ACU's decision to offer two scholarships to international students from Indonesia in memory of the two men.
"Let's be quite clear. The scholarships will commemorate the two men but the University has never proposed they be named after them. In fact they will be called the Mercy Scholarships after the quality so desperately denied Chan and Sukumaran," he said.
The Vice Chancellor said he had been surprised by the outpouring of hate that followed the announcement of the scholarships on 29 April, less than 12 hours after Australia learned the two men had been shot by firing squad.
The two men had already served 10 years in Kerobokan Jail on Bali when it was announced that Indonesia intended to go ahead with the death sentence handed down by the Indonesian courts in 2006.
Both men had proved they were reformed, very different characters from the pair who had helped mastermind the smuggling of 8.3 kilos of heroin from Thailand via Indonesia to Australia in 2005.
Sukumaran had become an outstanding painter who organised art classes for fellow prisoners and spoke out against drugs. Chan had also turned his life around and had become an ordained minister who gave pastoral care to prisoners and established programs to help those behind bars gain much needed job skills and a crime-free future.
But despite unflagging efforts by the Prime Minister Tony Abbott, Foreign Minister Julie Abbott, UN General Secretary Ban Ki-Moon, the Australian Catholic Bishops Conference, the Mercy Campaign and Amnesty International, as well as pleas to President Joko Widodo for clemency from the Archbishop Anthony Fisher OP and the Grand Mufti of Australia, Dr Ibrahim Abu Mohammed, the two men were shot to death along with six other men at 3.35 am Australian time on 29 April.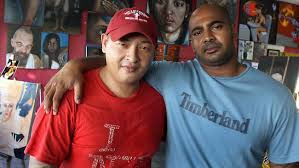 As Australia reeled in shock at the deaths of the two men, ACU announced the establishment of the scholarships which would offer recipients the equivalent of the full tuition over a period of up to four years. The proviso was that applicants have completed their first year of studies at one of ACU's seven campuses and that recipients of the Mercy Scholarship would be decided on the submission of an essay on the theme of "The Sanctity of Human L:ife."
ACU hoped in some small and symbolic way, the essays researched and written by students from Indonesia on the sanctity of life would make an ongoing contribution to the eventual abolishment of death penalty in Indonesia.
The virulence by some to ACU's decision to establishing two Mercy scholarships in tribute to Sukumaran and Chan has taken Professor Craven by surprise.
"Yes, Chan and Sukumaran once were drug criminals. But the scholarships commemorate what came after: profound reform; constant help to others; bravery and dignity facing death," Professor Craven writes and asks "if we are really so pitilessly stupid as to believe that a person who commits a crime is never worthy of recognition for a subsequent virtuous act?"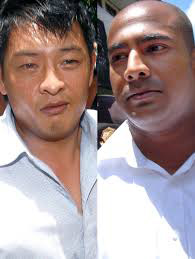 He admits he was also surprised by the reaction of the Prime Minister Tony Abbott who when asked about the ACU scholarships last week, said the creation of the scholarships sent a very unusual message and "an odd thing for a university to do."
Professor Craven points out that universities tell the truth and the actions leading to the two men's deaths were "shabby, partial, cruel and indecent."
"The argument that scholarships should not commemorate drug runners is facile and dishonest," he writes.
"While this tragedy reeks of rancour towards Australia, we must show Indonesia that however much we reject its decision, we respond to it in commitment and compassion," Professor Craven says. "In this case we receive bullets but return scholarships. And so in death, as in the last years of their lives, Andrew Chan and Myuran Sukumaran will be instruments of peace and reconciliation. Not dead drug runners."