Same-sex Marriage is Not About Equality and Not About Human Rights - International Lawyer
Catholic Communications, Sydney Archdiocese,
29 May 2015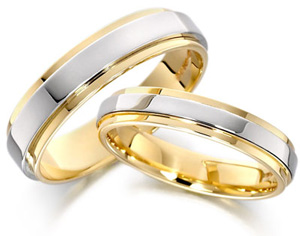 Is a full-page ad in the national newspaper featuring more than fifty corporations supporting same-sex marriage good financial investment for shareholders designed to advance the profits of their companies?
And were shareholders, staff and clients aware of the public stand taken by the various companies before the placement of the ad?
These are questions raised today by international lawyer and Chairman and Founder of the Ambrose Centre for Religious Liberty, Rocco Mimmo.
Less than a week after the Irish referendum to legalise same-sex marriage and two days after Prime Minister Tony Abbott agreed to a Liberal party room debate on the issue, 53 major Australian corporations placed the full-page advertisement in The Australian newspaper in support of "marriage equality."
A full colour advertisement that runs in every state and territory in The Australian can cost upwards of $30,000.
"It would be interesting to know who financed the advertisement," says Rocco Mimmo.
"It would also be most interesting to know if the decision to participate and help pay for the ad was taken by a few senior executives, the CEO or the Board of the Company itself."
Among the companies featured in the ad are Qantas, the Commonwealth Bank, Westpac, David Jones, Virgin Mobile, Gilbert and Tobin, Slater and Gordon, Google, Optus, P & O, Carnival Cruises, Telstra and St George.
"I believe shareholders should be asking is endorsement or otherwise of same-sex marriage a sound financial investment designed to advance the profits of their companies - as I doubt very much if any of these companies are in the business of marrying people," Mr Mimmo says.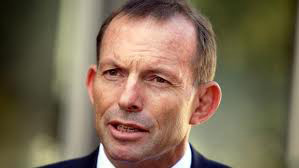 He describes the ad as a populist decision by the companies and believes those who participated in the ad show a lack of a social moral compass. "Most of these businesses are about commerce not about setting social moral norms."
Organised and promoted by Australian Marriage Equality, the ad includes the web address of "www.corpsupport.org.au" and a link to the Australian Marriage Equality website.
Although Mr Mimmo admits he was not surprised by the ad, the speed with which the ad was placed in all probability means it has been ready to roll for some time. He also believes this is just the start of an extremely well-financed campaign by same-sex marriage advocates.
If the campaign here in Australia for same-sex marriage gathers pace, there is a chance that in addition to funding from same-sex marriage advocates here in Australia, funding could also come from "marriage equality" groups overseas, as was the case ahead of the Irish referendum.
According to columnist Breda O'Brien in The Irish Times, between 2004 and 2014 America's duty-free shop billionaire businessman Chuck Feeney and his foundation, Atlantic Philanthropies have donated more than $17 million to the gay-rights movement in Ireland.
"This is not Atlantic Philanthropies funding a hospital or school. This is foreign money being systematically invested to change public opinion, to deliver seamlessly a 'yes' in a referendum that has enormous consequences for family law for generations," columnist O'Brien writes.
Other US groups promoting same-sex marriage are also believed to have helped fund the Irish "yes" campaign.
"Proponents of same-sex marriage are an international movement which has very strong organisational abilities and very deep pockets. They are also very adept at using social media to raise awareness of their cause and lobby for votes," Mr Mimmo says, adding that this was clearly the case in Ireland.
For the Sydney-based lawyer the success of the Ireland referendum is not only troubling in terms of how the yes vote was financed but also because voting in Ireland is not compulsory and votes on the referendum represented less than two thirds of the population.
While campaigns worldwide to persuade countries including Australia to legalise same-sex marriage argue that the issue is one of "marriage equality" and human rights, Mr Mimmo dismisses both claims out of hand.
"The term 'marriage equality' has worked well in campaigns. It is an emotional term but it is also deceptive and misleading," he says, insisting "there is nothing equal about same-sex marriage."
"The ones who are likely to be denied equality are not same-sex couples or transgender couples, but individuals and businesses who are increasingly being denied representation for their own personal beliefs and religious faith," he says.
He points to cases such as one in Belfast last week where a Christian couple who owned a bakery were found guilty and fined more than $AUD1000 in damages for refusing an order for a cake that carried an image of Sesame Street characters Ernie and Bert below the phrase "Support Gay Marriage."
The couple argued that they are happy to serve everyone but the order went against what the Bible teachers and their Christian beliefs.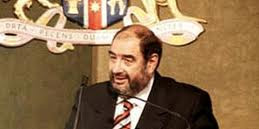 However the judge said despite these beliefs, their business was a service and under the law they must provide that service.
The same week the Federal Court in the US ordered America's Catholic University of Notre Dame in Indiana to provide contraception to students and staff, regardless of the Catholic belief and teachings.
"As Australia shares the same laws as Britain and Northern Ireland, the same thing could happen to any person in Australia who refuses to provide a service on religious grounds open to similar charges," Mr Mimmo says.