Mary MacKillop Foundation Continues Saint's Legacy
Catholic Communications, Sydney Archdiocese,
28 May 2015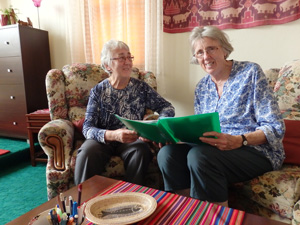 Each year for the past 20 years the Mary MacKillop Foundation has given 12-month grants of up to $10,000 for more 600 small life-changing projects.
Since 1995, the Foundation has supported initiatives to empower disadvantaged individuals and communities aimed at helping them help themselves build a strong and positive future.
The projects supported by the Mary MacKillop Foundation have assisted thousands of men, women and children across Australia.
The grants given by the Foundation to support 67 projects in 2015 will directly benefit an estimated 15,000 and indirectly impact a further 60,000.
"Countless numbers of Australians live in poverty, isolation and the effects of misfortune and while there are many organisations and charities trying to help them, some of the smaller projects can fall through the cracks with some people not getting the support or assistance they need," says Georgina Nash, Grants Manager for the Mary MacKillop Foundation.
These are the ones the Mary MacKillop Foundation supports.
In keeping with the legacy of St Mary of the Cross MacKillop, founder of the Sisters of St Joseph, and her mantra of "never see a need without trying to do something about it," grants from the Foundation support projects that make a difference to the lives of the poor, vulnerable, disadvantaged and those struggling on the margins.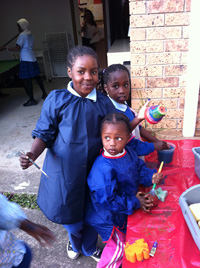 But also in keeping with the legacy of Australia's first Saint who believed in helping people help themselves, the grants are not given to relieve financial hardship or need caused by poverty.
"The grants are not a hand-out but a hand-up. The projects we support are the ones that will help empower people and enable them to take control of their lives. We look for projects that enhance spiritual and emotional well-being, strengthen skills and capabilities or provide support for self-help action as well as in times of crisis," Georgina explains.
Applications for the Foundation's 12 month grants of up to $10,000 for 2016 are now open, with organisations and individuals with small life saving projects that can make a difference encouraged to apply.
The amount of each grant given in support of small life saving projects can vary from any amount between $1000 and $10,000. Some projects receive the full amount while others may need less and apply for just $3000 or $5000 to help fund their particular program or project.
"Grants of up to $10,000 may not seem like a lot of money, but each dollar goes a long way," Georgina says.
Over the past 20 years the Foundation has supported a wide range of projects that resulted in positive and life changing benefits to men, women and children in Sydney as well as other capital cities, rural regional areas as well as in remote communities.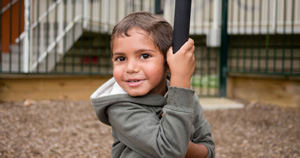 Projects supported by grants from the Mary MacKillop Foundation over more than two decades include the establishment of a welcome centre for asylum seekers to provide meals to those living in the community on bridging visas; an initiative in South Australia focussing on parenting skills and the importance of bonding and attachment in disadvantaged families and single parent households; the development of a charter for intervention and help for teenagers of parents or a parent who is in prison; language providing support, role models, guidance and teaching self respect. Grants have also gone to literacy and learning programs for refugees; Outreach for Aboriginal families; health care and scabies reductions in remote communities; initiatives to help prevent loneliness and isolation among the aged and assistance in times of natural disasters such as bushfires, cyclones and floods.
Three of the 67 projects supported by the Foundation throughout 2015 include a Homework Club in Western Sydney where community leaders in partnership with Josephite Community Aid provide assistance four days a week during term time to children of refugees and asylum seekers who need help with homework.
Another project is one that helps children through grief and loss. Another is a camp for Young Adults with Down syndrome and in partnership with Sydney's Northern Beaches Interchange, the Foundation supports weekend adventure camps for young people with a disability.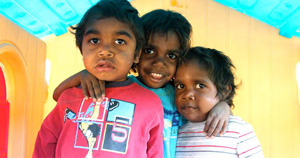 In addition to its annual support for small life-changing projects, the Mary MacKillop Foundation also provides tertiary scholarships to young Indigenous Australians to enrol at university and continue their education.
The Foundation's Aboriginal and Torres Strait Islander Scholarship Program currently has 64 scholars studying for degrees at university with one undertaking tertiary education at TAFE and another making their make as the National School of Drama in Kensington, NSW.
To find out more about the Mary MacKillop Foundation, to download an application for the 2016 grants or to donate to the Foundation log on to https://mackillopfoundation.org.au/
Applications for the 2016 grants close on 12 June 2015