Accommodation Urgently Needed for Sydney Refugees and Asylum Seekers
Catholic Communications, Sydney Archdiocese,
25 May 2015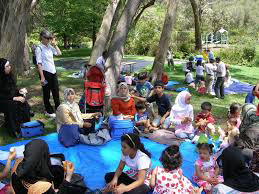 The House of Welcome at Carramar urgently needs to find houses and apartments for refugees and asylum seekers at risk of becoming homeless.
Supported by the Archdiocese of Sydney, the House of Welcome which is a project of St Francis Social Services, is the city's only non-Government-funded agency offering medium-term accommodation for refugees and asylum seekers, many of whom are on visas that allow them to live in the community while their claims are assessed but do not permit them to work and earn an income to care for and feed their families.
"The average length of stay for most of those we assist is around 10 to 12 months. But some cases are more complex, and there are instances where we have provided accommodation for up to three years. But this is unusual," says Paul Bottrill, Executive Director of the House of Welcome.
Affordable low cost or no cost accommodation for thousands of asylum seekers living in the community is extremely limited. The Jesuit Refugee Service provides 12 beds to male asylum seekers or refugees at their property beside St Canice's Church, Pott's Point. The Asylum Seeker Centre also offers emergency accommodation. But the House of Welcome is the only NGO to provide both assistance and longer term accommodation to asylum seekers and refugees, many of whom are traumatised, having suffered persecution and torture in their homelands.
But now as many as 70 of the 100 asylum seeker and refugees housed in low cost or no cost accommodation by the House of Welcome face potential homelessness.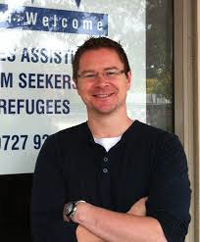 "Until recently the House of Welcome had 26 low cost or no cost properties across the Sydney metro area. We have been able to house 100 refugees and asylum seekers in these properties, including individuals as well as families. But within the next two and a half months due to circumstances beyond our control, we will lose 16 of these properties. This will have a huge impact on our ability to assist and provide low cost and no cost housing to some of Sydney's most desperate and vulnerable people," Paul says.
The House of Welcome is now facing the difficult task of transitioning more than half its tenants to some other form of accommodation.
"But currently we have no viable options for them, especially for those with no income," Paul says.
For the past several years the House of Welcome has had the use of 13 properties as part of an arrangement with the NSW Government and its redevelopment of a large, aged and derelict social housing estate in Bonnyrigg in Sydney's West.
"During each phase of the redevelopment, it was decided that the flats and houses in old but still habitable areas of the estate would be rented out to NGOs such as ours, as well as to agencies that needed safe low cost accommodation for domestic violence programs and housing for youth at risk," Paul explains.
As each phase of the redevelopment advanced, and more houses and flats demolished, the House of Welcome's tenants as well as the others accommodated on the old housing estate, would be relocated to another area where work on demolition and rebuilding had not yet begun.
But within the past two months, one of the construction companies involved in the redevelopment hit financial problems and work on the project has had to be put on hold.
"We were told two weeks ago that during this delay accommodation in the old part of the housing estate will revert to its original use as community housing," Paul says.
With more than 20,000 on the NSW waiting list for social housing, the House of Welcome has no quibble with this, and is grateful that for the past several years Paul and his team have been able to house as many as 70 of asylum seekers and refugees in the undeveloped areas of the estate.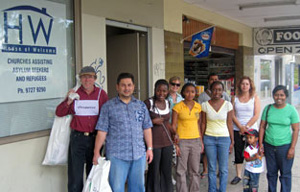 But with two and a half months notice to move asylum seekers and refugees from the Bonnyrigg site, it is vital for the House of Welcome to find alternate accommodation as soon as possible for those set to lose their homes.
In addition to the 13 houses and flats that are part of the housing estate, the House of Welcome will also lose another three houses over the next two months. With these three properties being put up for sale, loss of the three houses had been expected and provision to find alternate accommodation already underway.
But with the additional loss of a further 13 properties, the House of Welcome has put out an urgent appeal for help.
The House of Welcome comes by accommodation for the refugee and asylum seekers it helps in a variety of ways. Some of the houses tenanted by House of Welcome families are provided by Ecclesia Housing, which works closely with the church welfare sector as well as private developers to provide safe, secure and low cost housing, particularly for the disadvantaged and those with high support needs.
"In other instances, housing has been offered by private owners in cases where an older member of the family may have passed away, and they are keen to see the home used in a positive way while they decide what to do. As with some of the properties provided to us by Catholic religious organisations, the house offered by a private owner or owners is rent free on the proviso we cover al utility bills," Paul says.
Thanks to the generosity of a wide range of organisations and individuals, rents for other properties in which the House of Welcome accommodates families or individuals are usually no more than 30 to 40 percent of the market rate.
"With thousands of asylum seekers released into the community, the demand for help is extremely high and continues to grow," Paul says. "There is a large backlog when it comes to the Government assessing and processing claims. Some people go through the entire process over a period of many months, only to be told by Immigration they must go back to the beginning."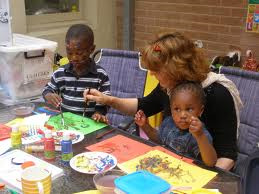 The low-cost accommodation the House of Welcome is seeking can be anywhere in metropolitan Sydney and can be either a house or a flat.
"Single men are able to share a flat while a house is usually ideal for families," says Joanna Millington, Caseworker with the House of Welcome.
In addition to providing much needed accommodation for asylum seekers and refugees, the House of Welcome provides legal advice, referrals, counselling, healthcare, help with learning English and operates a drop in centre where families and individuals can meet others from their homelands and establish new friendships and contacts within the community.
Any group, organisation or individual able to offer possible affordable or no cost accommodation options for the House of Welcome are asked to contact Maryanne, Sneddon, Community Housing & Settlement Co-ordinator at the House of Welcome to discuss this further. She can be contacted on 02 97279290 or by email: housingdev@houseofwelcome.com.au