Teacher's Passion & Knowledge Inspires UNDA Film & Documentary Students
Catholic Communications, Sydney Archdiocese,
22 May 2015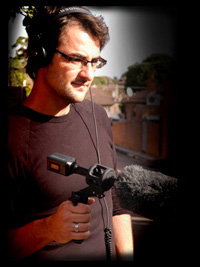 Film and documentary maker, Marco Ianniello has won the coveted Vice Chancellor's Award for Excellence in Teaching, Learning and Supervision at the University of Notre Dame, Sydney's annual Academic Awards Ceremony in Sydney.
Course Coordinator of the Bachelor of Communications and Media and lecturer in Film and Screen Production at UNDA's School of Arts and Sciences in Sydney, Marco Ianniello has been a teacher since the University began its Film and Documentary Studies program in 2006.
Having won accolades and awards as an independent film and documentary maker, Marco has been recognised as an outstanding teacher and academic for his innovative and inspiring classes and tutorials that equip UNDA's Film and Documentary Students with the professionalism, discipline and creative skills needed to make their way in a fiercely competitive industry.
Presenting the award, Vice Chancellor Professor Celia Hammond said the distinctive feature of Marco Ianniello's approach to teaching was the use of assessment tasks that mirrored the methods and work flows of a professional screen production team.
The Acting Dean at UNDA's School of Arts and Sciences in Sydney, Dr Angus Brook was also full of praise, describing Marco Ianniello's industry-oriented problem based learning design not only developed students' understanding of film industry expectations but also delivered pastoral support in a step-by-step approach that nurtured student development.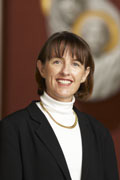 With a passion for film and documentary making, the award winning teacher says one of the most exciting elements of his job at UNDA is seeing students take their stories from the seed of an idea to a completed film, and then sharing these stories in a cinema with their family, friends and the Sydney film community."
Graduating with a Master of Arts from the Australian Film and Television and Radio School in 2003, as an independent film and documentary maker Marco Ianniello has directed and produced six critically-acclaimed documentaries and written and directed two short dramas. In 2013 his screenplay Hush won Best Short Screenplay at America's West Field Screenwriting Awards. His documentary Playing in the Shadows was among the finalists in the 2008 Best Feature Documentary at 2008's Inside Film Awards. Another documentary, Sentences was the winner of the 2005 Best Short Documentary at the Inside Film Awards.
Introduced in 2012, the Vice Chancellor's Award for Excellence in Teaching, Learning and Supervision active encourages, promotes, recognises and rewards high quality teaching practices and learning outcomes at UNDA.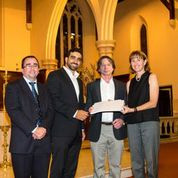 Other recipients of major awards at this week's ceremony at the Sydney campus included Samantha Ennis who received the University Medal, the highest academic honour awarded to a Notre Dame Graduate.
Graduating with a Bachelor of Medicine/Bachelor of Surgery from UNDA's School of Medicine in November 2014, Samantha was the highest achieving student to graduate last year. No stranger to academic accolades, in her first year at the School of Medicine in 2011 she won the Vice Chancellor Medal which is awarded to the highest academic performance achieved by students at each of Notre Dame's Schools of learning.
Other Academic winners at the UNDA awards ceremony included Christopher Hayman who was awarded the Archbishop of Sydney Prize for Excellence in Postgraduate Theology.
The Archbishop Anthony Fisher OP Prize for excellence in UNDA's LOGOS program was awarded to Naomi Hayek for her outstanding achievements in the University's Core Curriculum which introduces students to units in philosophy, ethics and theology, while also studying for an undergraduate degree.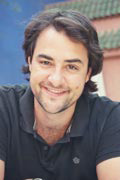 The Vice Chancellor's Medal for academic achievement was awarded to undergraduate students from each of UNDA's schools who had attained the highest average weighted percentage marks in their studies in 2014. The winners presented with the medal for 2014 are Alex Chung from the School of Arts and Sciences; Ereeny Alexander and Sean Murphy from the School of Business; Monica Cunneen from the School of Education; Tihana Mandic from the School of Law, co winners Samantha Ennis, Angela Galanpolous, Helena Obermair and Richard Pow from the School of Medicine; Madeleine Burns from the School of Nursing and Christine Fisk and Josephy Murphy from the School of Philosophy and Theology.
Academic Merit Scholarships were awarded to Gemma Brocklehurst, Alexandra Ratcliffe, Joy Marie Hurtado, Madeleine Pearman and Robert van Gend.
Among those attending this week's Academic Awards Ceremony were Vice Chancellor Professor Celia Hammond, Senior Deputy Vice Chancellor Hayden Ramsay, Pro Vice Chancellor (academic) Professor Margo Kearns and Pro Vice Chancellor for Student Engagement and Services, Professor Sonja Holm.
Two of the Governors of UNDA, Brother Kelvin Canavan and Sister Annette Cunliffe RSC also attended.