The Royal Commission in Ballarat
Catholic Communications, Sydney Archdiocese,
22 May 2015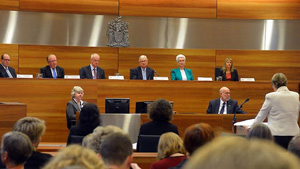 The Royal Commission into Institutional Responses to Child Sexual Abuse began a two-part hearing in Ballarat this week. The first stage of the hearing commenced on Tuesday and is expected to run for at least another week. The second stage will occur towards the end of this year.
Ballarat
The people of Ballarat suffered some of the most severe cases of child sexual abuse in the country, and there has been a deep and lasting impact on the victims, their families and the broader community. It is estimated that approximately 50 people have committed suicide or otherwise died prematurely as a result of the abuse suffered.
The hearings this week
The Royal Commission this week heard stories of extreme physical and sexual abuse occurring in St Joseph's Home, administered by the Sisters of Nazareth, St Alipius Primary School, St Patrick's College, and St Patrick's Christian Brothers Boys Primary School, each staffed by Christian Brothers, as well as St Alipius Parish and the St Mary's Redemptorist Monastery.
Seventeen survivor witnesses and the mother of another survivor who took his own life bravely told harrowing tales of beatings, molestation and rape endured by them and others from the 1950s to the 1980s. They also spoke to the Commission about the long-term effects of the abuse on themselves and their families, including damage to relationships, low self-esteem, difficulties maintaining employment, substance abuse and self-harm. Most of them also had friends or family members who had taken their own lives.
The Commission also heard from a senior counsellor at Ballarat's Centre Against Sexual Assault about their work with survivors, as well as from the President of Moving Towards Justice, a lay Catholic group reaching out to victims, and Brother Peter Clinch, the current Provincial of the Oceania Province of the Christian Brothers.
Cardinal George Pell
Many of the news headlines this week picked up statements made by various survivor witnesses regarding Cardinal George Pell, who was a priest in the Ballarat area from 1971 to 1987. Cardinal Pell was appointed Auxiliary Bishop of Melbourne in 1987.
The stories relate mainly to three brief extracts from the hearings so far: comments made by Senior Counsel Assisting the Royal Commission, Gail Furness, and the testimony of Timothy Green and David Ridsdale, both survivors of child sexual abuse.
The moving of perpetrator, Father Gerald Ridsdale
In her opening address for the hearing, Ms Furness told the Commission that then- Father George Pell was present at a 1982 meeting where Bishop Ronald Mulkearns, then the Bishop of Ballarat, "advised that it had become necessary for Father Gerald Ridsdale to move from the Parish of Mortlake" and that negotiations were underway to have him work with the Catholic Enquiry Centre Sydney. She went on to say that there would be evidence that Bishop Mulkearns knew that this was because Gerald Ridsdale had abused boys in Mortlake.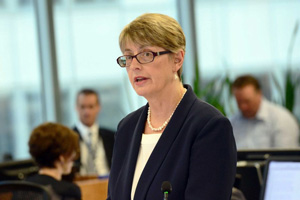 Even though there was no indication in either Ms Furness' statement or the minutes themselves that those at the meeting agreed to, or advised on, the movement of Gerald Ridsdale, many took this to mean that Cardinal Pell was involved in the decision to move Gerald Ridsdale from the Mortlake parish.
In a statement released on Wednesday evening, Cardinal Pell stated that he did not move Gerald Ridsdale out of the Mortlake Parish, nor did he have the authority to do so.
Timothy Green
Survivor Timothy Green told the Royal Commission that he recalls having a conversation with then- Father George Pell in 1974, where he reported the abuse being committed by Brother Ted Dowlan. Mr Green alleged that Father Pell told him not to be ridiculous, and left.
Cardinal Pell had previously responded to Mr Green's story when it was reported in 2002 and again in 2013, saying that he did not recall this conversation, and commenting that If he had been approached and thought the story plausible, he would have informed the Christian Brothers. Cardinal Pell responded in a consistent manner in the statement this week.
David Ridsdale
David Ridsdale, the nephew of Gerald Ridsdale, told the Commission that when he phoned then- Bishop Pell to tell him of his own story of abuse, Bishop Pell responded by saying: "I want to know what it will take to keep you quiet". This was widely reported as Cardinal Pell offering Mr Ridsdale a bribe.
Mr Ridsdale had previously described his recollection of this conversation on a 60 Minutes program shown in 2002, and this program was screened again following the announcement of the Royal Commission. The allegation has also been repeated in other forums. At those times, Cardinal Pell disagreed with Mr Ridsdale's recollection of the conversation, noting that at the time, Gerald Ridsdale was already the subject of a police investigation. He reiterated this response in his statement this week.
Cardinal Pell's full statement is available here.
http://sydneycatholic.org/pdf/Statement%20from%20Cardinal%20Pell%2020%20May%202015.pdf
The response of the Archdiocese of Sydney
This morning, Archbishop Anthony Fisher OP spoke to the ABC's RN Breakfast Radio National program about the Ballarat hearings and the current approach of the Church in Australia to compensation for, and the pastoral care of, survivors of child sexual abuse.
Archbishop Fisher spoke of how the victims' stories, the failures of leaders and the betrayal of trust by priests sickens him and brings him to tears.
When asked about monetary compensation provided to survivors, Archbishop Fisher said that as far as possible, the Church tries not to put survivors through a legal process at all and assists in settling outside of court. For those who wanted their day in court, the Archbishop confirmed that: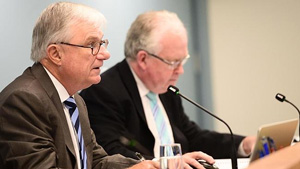 "It's already the agreed position of every Bishop and every leader of a religious congregation in Australia that we will not be seeking to protect our assets by avoiding responsibility in these matters; that we will not leave people without an appropriate entity to sue."
He also confirmed that there was no case that he knew of where a person did not know who to sue, and that he did not know of any case in the country where a person has been awarded damages and found that there were no assets available to fund their settlements. He stressed that the Church would ensure there were always the assets to pay the compensation needs of victims.
The full interview is available on the Radio National website.
http://mpegmedia.abc.net.au/rn/podcast/2015/05/bst_20150522_0736.mp3
Going forward
The Ballarat hearings will continue next week, with testimony from Professor of Psychiatry, Carolyn Quadrio, Father Adrian McInerney, the current parish priest of St Alipius, the Bishop of Ballarat, Bishop Paul Bird, and convicted paedophile Gerald Ridsdale, who will appear via video link from prison on Wednesday and Thursday.