ACU Graduation Mass at Cathedral a Celebration of Academic Achievement
Catholic Communications, Sydney Archdiocese,
20 May 2015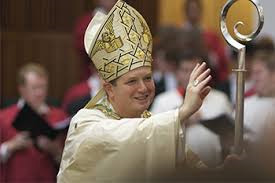 The Archbishop of Sydney, the Most Reverend Anthony Fisher OP will celebrate the Australian Catholic University's Autumn Graduation Mass at St Mary's Cathedral on Sunday, 24 May.
Graduands from the University's North Sydney and Strathfield campuses, together with their families, friends and guests will join ACU Vice Chancellor, Professor Greg Craven along with ACU professors, lecturers and faculty staff at the Mass.
More than 1500 are expected to attend the Mass which recognises the hard work and academic achievements of graduating students.
Held on the eve of ACU's graduation ceremonies which will take place on Monday, Tuesday and Wednesday next week, the Mass is also a time for graduating students to give thanks for the opportunities they have been given and to reflect on their time at ACU as well as the future ahead.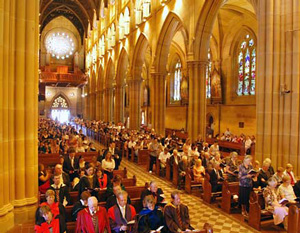 Since mid March, ACU has held a Graduation Mass for graduands from each of its campuses in Canberra, Melbourne, Ballarat and Brisbane. The 3pm Graduation Mass at St Mary's Cathedral marks the last one for ACU's Autumn 2015 graduating cohort.
"ACU is rightfully proud of its rich heritage and the celebration of our students' educational achievements within a spiritual setting is a fitting expression of that heritage," says ACU Vice Chancellor, Professor Greg Craven. "The Graduation Mass is an opportunity for us to come together as a community committed to the development of our graduates within the Catholic intellectual tradition."
No matter what faith or background of a student, the university education received at ACU is very much part of this intellectual tradition, Professor Craven says.
"Personally, I am very pleased the Graduation Mass has become an integral part of the graduation experience for all our graduates, and offers a time for reflection and commitment to the ideals which underpin the student experience at ACU," he adds, listing the ideals instilled in students as "the ability to think critically, to act ethically and to put the good of humanity at the centre of their concerns."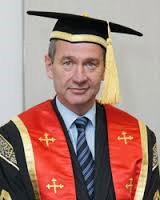 This year's Autumn Graduation Ceremonies for graduands from the North Sydney and Strathfield campuses will be held at the Grand Pavillion, Rosehill Gardens. On Monday, 25 May graduates from the ACU Faculty of Education and Arts awarded their degree or diplomas for their studies of primary education, early childhood learning or Indigenous programs.
On Tuesday 26 May, there will be a morning and afternoon ceremony for students graduating from ACU's Faculty of Health Sciences. These will include those receiving a Bachelor of Nursing degree, post graduate or other nursing specialisations or a double degree in Nursing.
The final two graduation ceremonies for this year's cohort of ACU graduands will be held on Wednesday 27 May. The morning ceremony will award degrees or diplomas to graduates from ACU's Faculty of Law and Business, as well as to those graduating from the Faculty of Theology and Philosophy. In the afternoon students who have studied secondary education from ACU's Faculty of Education and the Arts, including a Bachelor of Teaching and Bachelor of Arts double degree, will graduate and be awarded their degrees or diplomas.