"Downpour" Celebrates Pentecost with a Festival of Music & Prayer
Catholic Communications, Sydney Archdiocese,
19 May 2015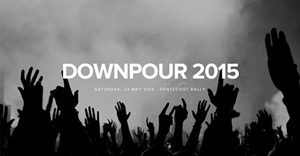 Well-known US musician, composer and charismatic youth minister, Steve Angrisano will join Australia's home grown musician, songwriter and worship leader, Stephen Kirk and rising music star, Andrew De Silva on stage at Engadine's Community Hall for Sydney's first-ever Pentecost Youth Rally.
Also on the bill will be international music and recording artists, Natasha and Gary Pinto.
"As far as I know nothing like this has been done before in Sydney and one of the wonderful things about it is the response we have had from so many different places and streams who will come together as one on Saturday," Stephen Kirk says.
More than 450 young people from across Sydney, the Blue Mountains and Wollongong and as far afield as Melbourne and Canberra are expected to attend. On Saturday, 23 May, the eve of Pentecost Sunday, they will gather in the Engadine Community Hall for a celebration of faith, music and prayer.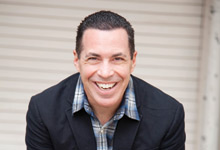 Among those set to attend the Rally is strong contingent from the Disciples of Jesus Covenant communities in Sydney, South Sydney and Wollongong. Also there will be members of other Sydney-based charismatic renewal communities such as the Servants of Jesus as well as a large group from the Archdiocese of Sydney's Catholic Youth Services (CYS).
Members of Parish youth ministries, students from Sydney's many universities and colleges and a number of veterans of World Youth Day will also be there.
"Music is an incredibly powerful tool in God's hand, and a wonderful way to reach out to young people," Stephen Kirk says and describes music as "God's little Ninja."
"Music has a way of sneaking past our preconceptions and prejudices to reach directly to our spirit, and fills our spirit with the love of God," he says.
Downpour, as the Pentecost Youth Rally has been named, is the brainchild of Missionaries of God's Love priest, and Rector at the MGL Seminary in Melbourne, Father Chris Ryan.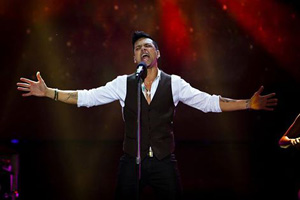 "Steve Angrisano and Stephen Kirk are good friends of mine, and for some years now the three of us have talked about doing something together. Then when I heard Steve would be in Australia this year, Stephen Kirk and I tossed some ideas around, and literally the whole thing snowballed from there," Fr Chris says.
Born of the three men's desire to bring people an encounter with God, Saturday's Pentecost Youth Rally will bring diverse people and different gifts and charisms together in unity and shared faith.
"The Rally will also be about asking of the Spirit to unify us further and to send us out on mission," Fr Chris says.
The third great Feast of the Christian Year after Christmas and the birth of Christ, and Easter and the Resurrection, Pentecost occurs 50 days after Easter and 10 days after the Ascension of Our Lord and commemorates the miracle of the Holy Spirit that swept through a house in Jerusalem where the disciples had gathered. Praying together, there was a sudden almighty rush of wind that filled the house. Seconds later great tongues of fire descended and rested on each of their heads.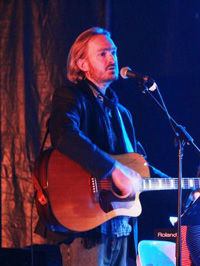 "Suddenly a sound like the blowing of a violent wind came from heaven and filled the whole house where they were sitting" (ACTS 2:2)
Empowered by the Holy Spirit, the Apostles were able to proclaim the Gospel of the Risen Christ throughout the world, fulfilling Christ's directive "Go make disciples of all the nations, baptising in the name of the Father, and of the Son and of the Holy Spirit" (Matt 28:19).
More than 2000 years later, Pentecost is a celebration of the Holy Spirit who through the Word and Sacraments gives Christians the power to believe and to trust in Christ the Saviour, and is often referred to as "the birthday of the Church."
Fr Chris, Stephen Kirk and Steve Angrisano admit they are excited by the thought of a group of young people of faith coming together as one in spirit on Saturday, and through this unity and joining together in prayer and worship, unleashing the power of the Holy Spirit in a deeply meaningful and profound way.
The Rally will begin at 7.pm. Andrew De Silva, whose single "I see the future" is flying high will open the program.
"Music is the way to connect with the spirit," he says and like Stephen Kirk believes that when we listen to music, it's the spirit of the song we absorb rather than just the melody or the words.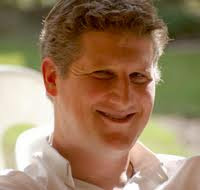 Steve Angrisano, who won a large Australian following after he performed at Australia's National Catholic Youth Festival in November 2013, will take the stage next.
"Steve is a great musician and also a fantastic story-teller, and draws us into understanding our faith in a new way," says Stephen Kirk.
The Downpour Pentecost Youth Rally will run from 7 pm until 10.30 pm.
During the evening Father Chris Ryan will lead worship and prayers and also preach, while Stephen Kirk will also combine his music with songs of praise and prayer.
Admission is $15 adults, $10 students and $5 children.
To find out more about this special evening, log on to www.downpoursydney.com